With tens of thousands of digital marketing agencies across the US, it can be tough to choose who to work with. Do you pick them based on their skill sets or how many projects they have worked on? If you don't have a big budget, does that mean you can't work with a top-performing agency? For your business to stay ahead of the competition and attract high-quality leads for conversions, you'll need an online marketing agency that can deliver the best results.
But don't worry, that's what this guide is for. After extensive research, and based on key parameters such as brand reputation, ROI (return on investment), range of services offered, and client trust, we have compiled a list of the best digital marketing companies in the country.
Next Level Marketing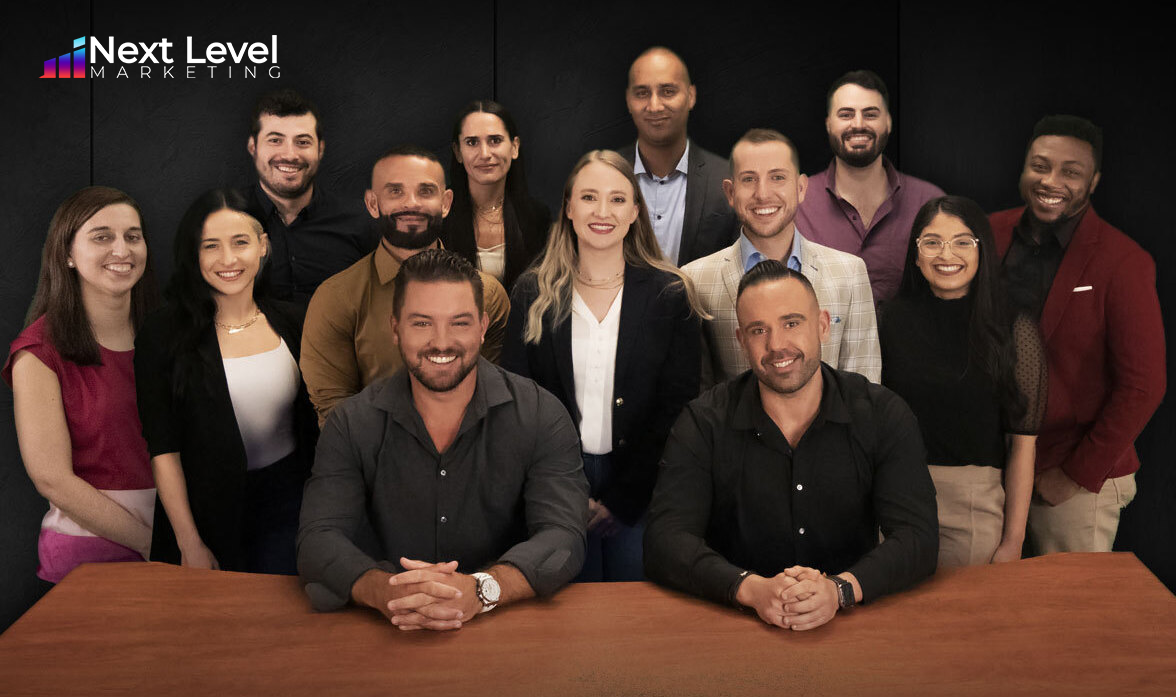 Founded: 2005
Founder: Michael
Specializes in: ROI-focused SEO, PPC ads (Google and Bing), organic and paid social media marketing, video production and marketing, and brand activation marketing for legal, medical, food & beverage, hospitality, entertainment, and cosmetics clients, to name a few.
Top Clients: American Red Cross, Universal Production Music, Tao Group Hospitality, University of Illinois, Smithsonian Institution, L'Oreal Paris.
Company Size: 200-250 employees
Office Locations: Miami (FL), Ft. Lauderdale (FL), Orlando (FL), Tampa (FL), Los Angeles (CA), San Francisco (CA), New York (NY), Brooklyn (NY), and Atlanta (GA).
Next Level Marketing is the nation's best digital marketing agency offering a wide range of services to ensure their clients earn a remarkable ROI on every dollar they spend. They have worked with businesses ranging from seedling startups to multinational Fortune 500 corporations. While they began their award-winning journey by working with businesses in the legal and medical industry, their expertise extends to food &beverage, hospitality, e-commerce, home care, healthcare, and franchise industries as well.
With multiple offices in Florida, California, New York, and Georgia, NLM has the infrastructure and the resources to deliver industry-leading digital marketing services to businesses of all sizes in both B2C and B2B segments. NLM doesn't offer tiered cookie-cutter packages and services unlike most traditional digital marketing companies; rather, they first perform a comprehensive (free) audit of the current marketing strategy and then create a customized package based on the needs and goals of the client. This way, clients don't end up paying for services they don't need.
"We don't do band-aid solutions at NLM. Our team goes straight into addressing the root of the issue so as to streamline the marketing process and make it more efficient for our clients," says Next Level Marketing CEO Michael Tate. "Your time is money, so let's save you both," he adds.
This digital marketing company takes pride in coming up with out-of-the-box solutions, especially once the pandemic hit when many businesses were forced to rely on digital strategies to adapt to the new normal and scale their brands. NLM's immense professionalism encourages clients to kick back and reap impressive results as Michael and his A team do all the work. The agency has been key in the success of several legal firms, medical institutions, hospitality brands, and other businesses needing effective lead generation and e-commerce marketing initiatives.
Another key differentiator that sets NLM apart as a digital marketing agency is that they offer rock-solid guarantees when it comes to results. SEO clients are guaranteed to rank for at least 20 popular keywords within 3 months and Pay-Per-Click clients are guaranteed a minimum of 3:1 ROI within 2 months from launch, or fees are waived until this milestone is reached. No other digital marketing agency is giving this type of assurance as of yet.  
Their industry-leading digital marketing services include:
Search engine optimization (including e-commerce SEO and localized map SEO)

Social media marketing (paid and organic)

Website design and development

Content creation and marketing

Marketing automation (email and SMS marketing)

Pay-per-click (PPC) advertising

Mobile advertising

Display advertising

Amazon marketing

Online reputation management

Data science and analysis

Google Analytics 4 setup
Ignite Visibility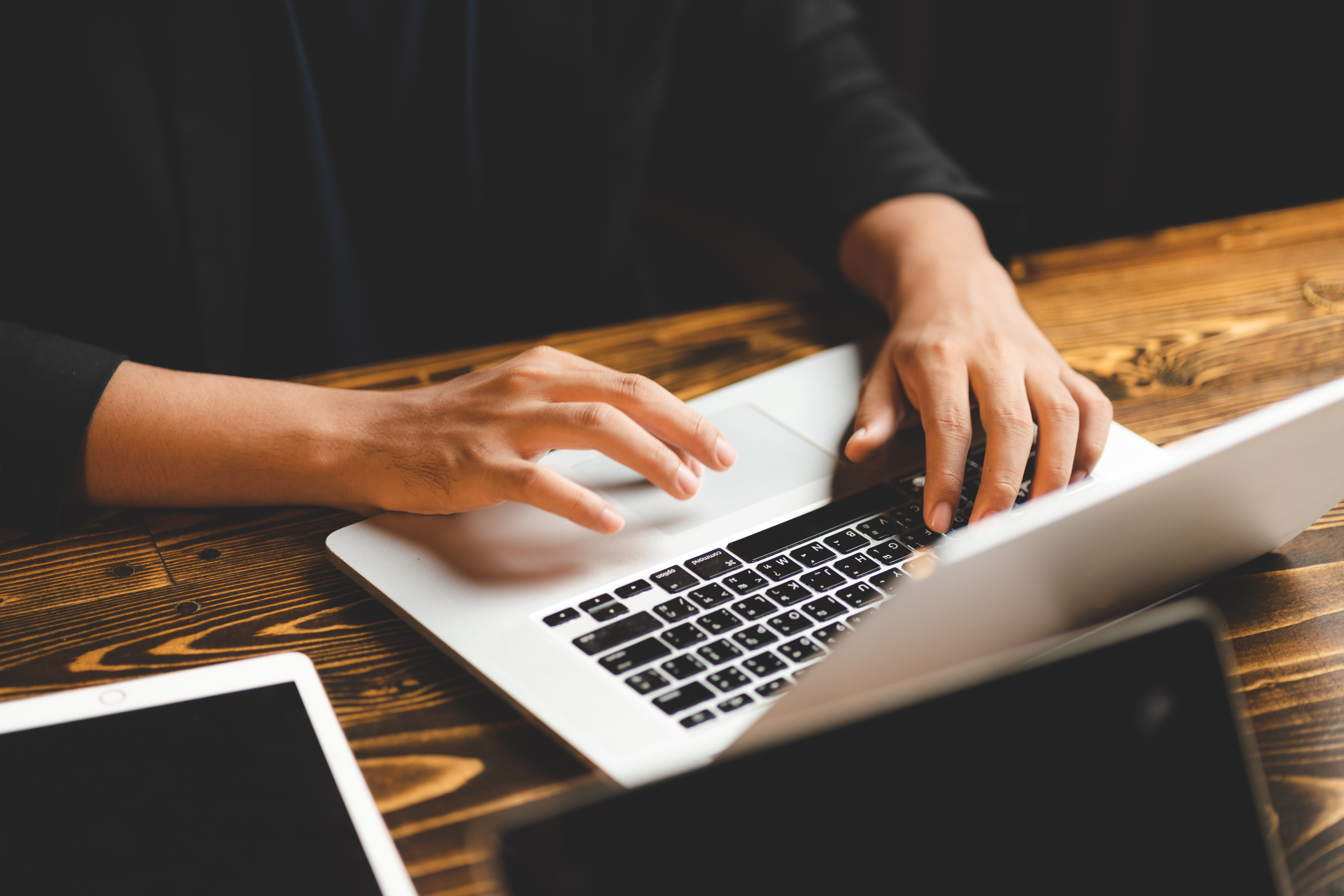 Founded: 2013
Founder: John Lincoln
Specializes in: Amazon marketing, PPC management, international search marketing, and public relations
Top Clients: Tony Robbins, The General Insurance, EoS Fitness, National Funding, The Knot Worldwide.
Company Size: 100-150 employees
Office Location: La Jolla, CA.
Ignite Visibility is based in San Diego and helps businesses increase brand visibility and conversions via SEO campaigns, email marketing, and pay-per-click marketing. In 2020, they won the Best B2B Search Marketing Initiative due to their effective marketing endeavors for businesses that were struggling with the Wuhan virus pandemic and all the misery that accompanied it. They focus on competitive analysis, timelines, forecasting, and project plans for services such as:
PPC management

SEO services (local and international)

Social media marketing

Conversion rate optimization

Email marketing

Website design and development

Public relations

Amazon media management

Franchise marketing
Ignite Visibility is considered one of the major digital marketing companies and has worked with clients such as Tony Robbins, Morgan Stanley, DoorDash, and Office Depot. Their focus on results, responsiveness, and relationships allows them to create personalized solutions to meet unique business objectives of each client.
Another factor that makes Ignite Visibility one of the best agencies for online marketing is their quarterly business plans designed to scale a company to significant success regardless of its size. These plans include thorough industry and competitive research done by the Ignite Visibility team as well as their partners, like Microsoft, Facebook, and Google.
Firebelly Marketing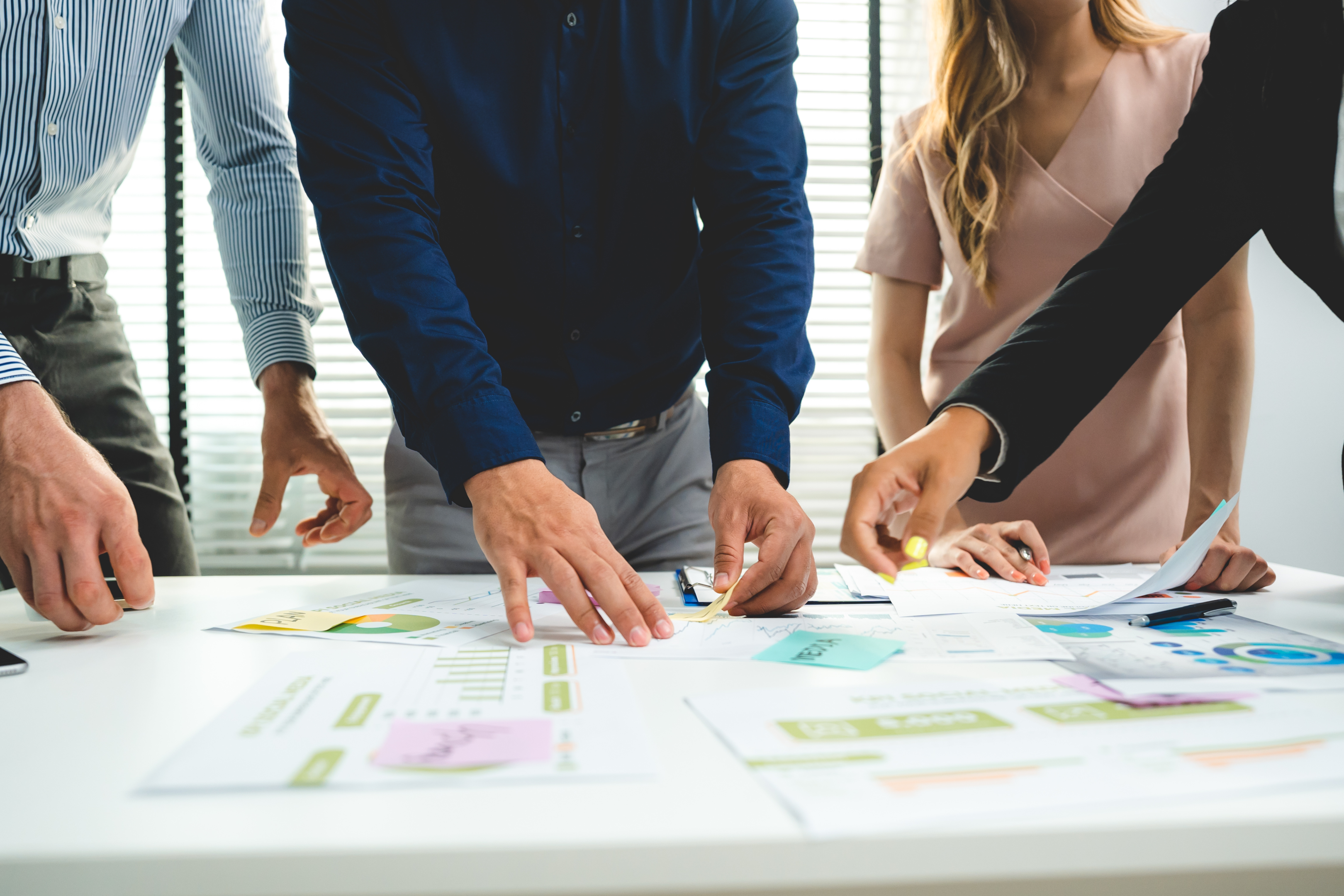 Founded: 2001
Founder: Duncan Alney
Specializes in: Social media marketing
Top Clients: FIJI Water, Cisco, Netflix, Sony, Indiana University, Justin Vineyards and Winery, Jazz Apple, Abbot's Butcher, Supremo, Noble Vines, Thirsty Fox.
Company Size: 60-100 employees
Office Location:  Indianapolis, IN
Indiana-based Firebelly Marketing is one of the top social media marketing agencies in the industry. Although they work with various brands across different verticals, they specialize in food and beverage industry. They have a state-of-the-art studio to cover services like photography, video production, and graphic design for their clients.  
Their services include:
Social media audit (performance benchmarks, detailed insights and recommendations, content and audience analysis, etc.)

Social media advertising (ad copy and creative development, reporting & recommendations, daily monitoring and adjustments, etc.)

Social media management (monthly reporting & insights, publishing & community management, customized monthly content calendars, etc.)

Influencer marketing and management

Video production

Photography

Blogging
Their office is headquartered in Indianapolis but their team members are located across the country in Arizona, Texas, Pennsylvania, New Jersey, Michigan, and Florida; some of their team is also based in Chile, Canada, and the Philippines.
As the company's website says – Social is all they do. If you want to focus on your social media accounts (Facebook, Instagram, TikTok, YouTube, LinkedIn, Pinterest, and more) for audience growth, lead generation and conversion, and brand visibility, Firebelly Marketing is a good option.
EveStar
Founded: 2018
Founder:  Lolita Petrossov
Specializes in: eCommerce marketing
Top Clients: Meghan Fabulous, Steve Madden, Wellgenix, Smarty Pear, SYLTBAR, The Wood Veneer Hub, Amanda Maria, NOOD, UMAI, TikaBella, MasQd, Gemini Jewels.
Company Size: 20-50 employees
Office Location: Fort Lauderdale, FL
Evestar is a rapidly growing eCommerce digital agency that focuses on everything direct-to-consumer. They have worked with brands in the cosmetics, jewelry, fashion, apparel, food & beverage, health supplements, and wearable tech & electronics industries. If you sell physical goods online and are looking for a digital marketing agency that has worked with brands similar to yours, Evestar is what you're looking for.
Before onboarding a new client, the Evestar team looks at their existing metrics like the average order value, conversion rate, and customer lifetime value to ensure the brand is ready for scalable growth. Their services include:
Organic and paid social media marketing (Google, Facebook, YouTube, TikTok, and Pinterest)

SEO

Email and SMS marketing

eCommerce web development (Shopify, WooCommerce, and Magento 2)

Conversion rate optimization (CRO)

Ad creation (Buzzfeed-style videos, customer testimonials, tutorial videos, GIFs, etc.)
The secret behind Evestar's success lies in the extensive industry experience of its founder, Lolita Petrossov, who previously founded JetSmarter in 2013 with her husband. JetSmarter was a mobile application and website booking platform for private jet users. At one point, it was valued over $1.6 billion before it was acquired by Dubai-based Vista Global in 2019. Now, Lolita helps other eCommerce startups reach the same level of success by leveraging the power of digital marketing.
WebFX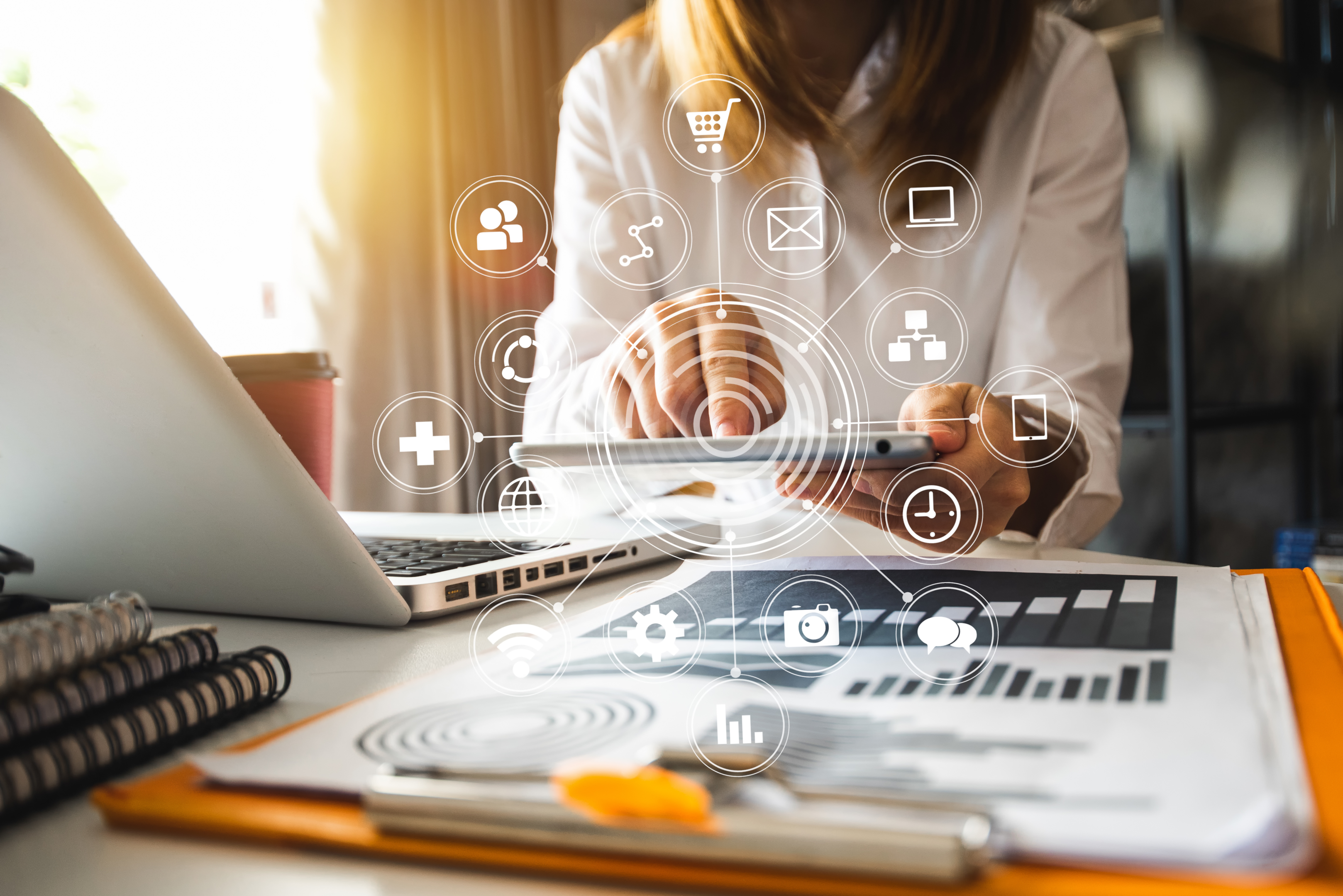 Founded: 1996
Founder: William Craig
Specializes in: Web design & development, and eCommerce services (both B2C and B2B)
Top Clients: HydroWorx, York Saw & Knife, Furbo, PaulB Parts, Cleveland Brothers, Maine Lobster Now, Marketview Liquor, De Ramon Plastic Surgery Institute, Bruni & Campisi, Reynolds Enterprises.
Company Size: 450-500 employees
Office Location: Harrisburg (PA), Lancaster (PA), St. Petersburg (FL), Ft. Myers (FL), Guatemala, and South Africa
WebFX is one of the most reviewed marketing agencies in the US, receiving praise from employees and clients alike. They provide tech-enabled solutions based on their clients' needs and goals, which usually include generating revenue and leads. They serve clients in a sprawling range of industries, such as automotive & transportation, finance, education, food & beverage, franchises, legal, insurance, heavy equipment, home repair, non-profit, real estate, and tech.
WebFX has also developed some proprietary tools – like MarketingCloudFX – to help them track and report results more effectively. WebFX services include:
Organic search marketing
PPC management

Social media advertising and management

eCommerce services (direct-to-consumer advertising, Facebook Marketplace, Shopify, Walmart, TargetPlus, and B2B)

Amazon marketing (SEO & product optimization, stores & marketplace launch, ad management, and storefront launch)

UX web design and redesign

Web development

Content marketing
LYFE Marketing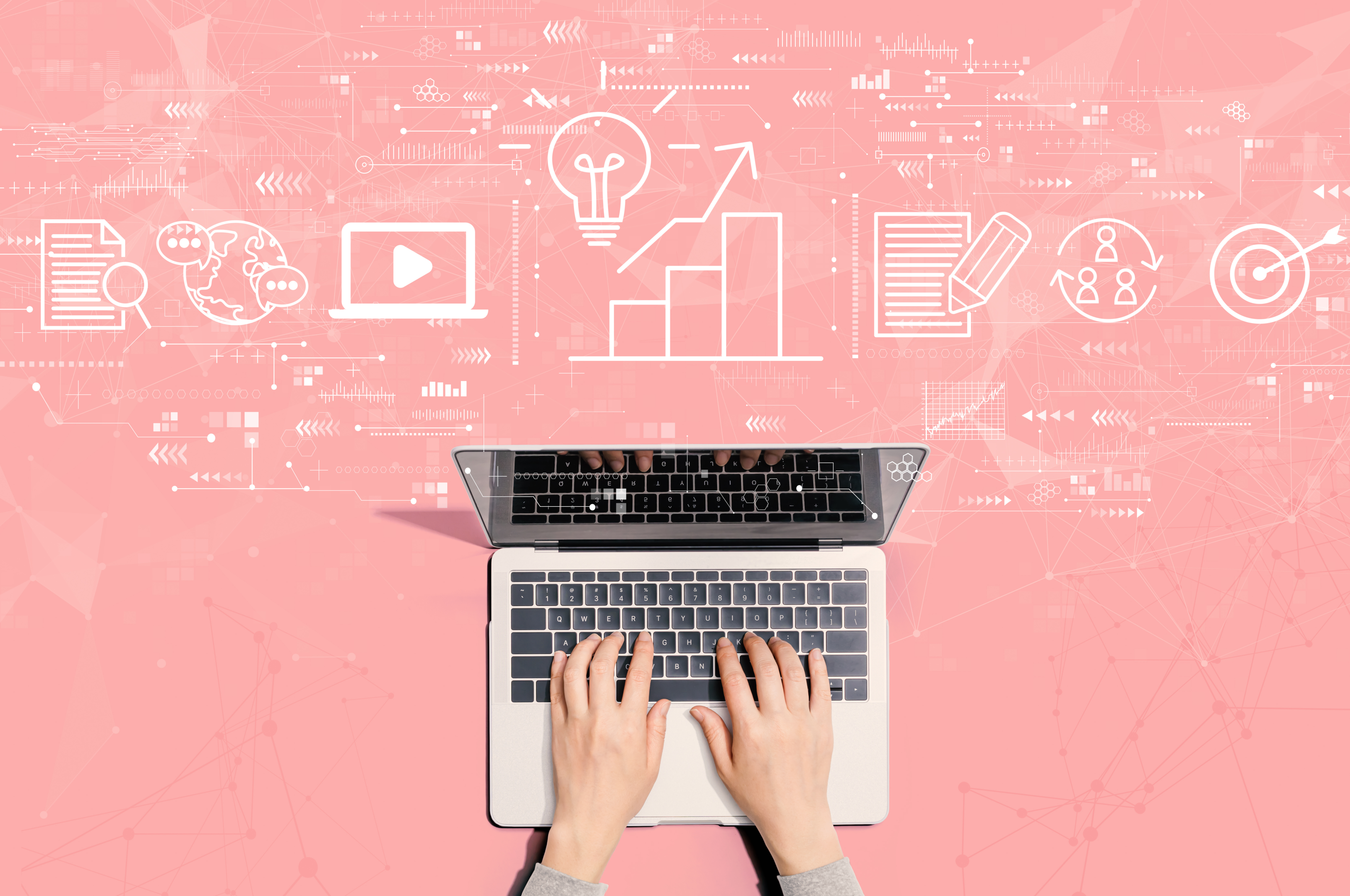 Founded: 2011
Co-Founders: Keran Smith, Sean Standberry, and Sherman Standberry
Specializes in: Social media management
Top Clients: Hilton, Domino's Pizza, Georgia State University, DayClear, Indique Hair, H-Massage, Ellura Advocacy, CedarCraft, Skystone Acquisitions.
Company Size: 70-100 employees
Office Location: Atlanta, GA
Ranked #299 on Inc's Fastest Growing Agencies list in 2019, LYFE Marketing specializes in creating extremely successful marketing campaigns on Facebook, Twitter, Instagram, LinkedIn, and other platforms to generate massive lead conversions. Their goal is to maximize their clients' return on investment by using various digital approaches to reduce cost-per-acquisition (CPA) and increase audience engagement.
LYFE Marketing's team has had enormous success with companies in travel, education, finance, home maintenance, health & wellness, lifestyle, fashion & apparel, footwear, fitness, and skincare industries. Their service offerings include:
Advertising and promotion

Social media marketing (brand awareness, audience engagement, website traffic & conversion campaigns)

Social media advertising (image and video ad creation, custom graphics, etc. for Facebook, Twitter, Instagram, Pinterest, TikTok, and LinkedIn)

Google advertising

PPC management

Short video advertising and management

Video animation
Location3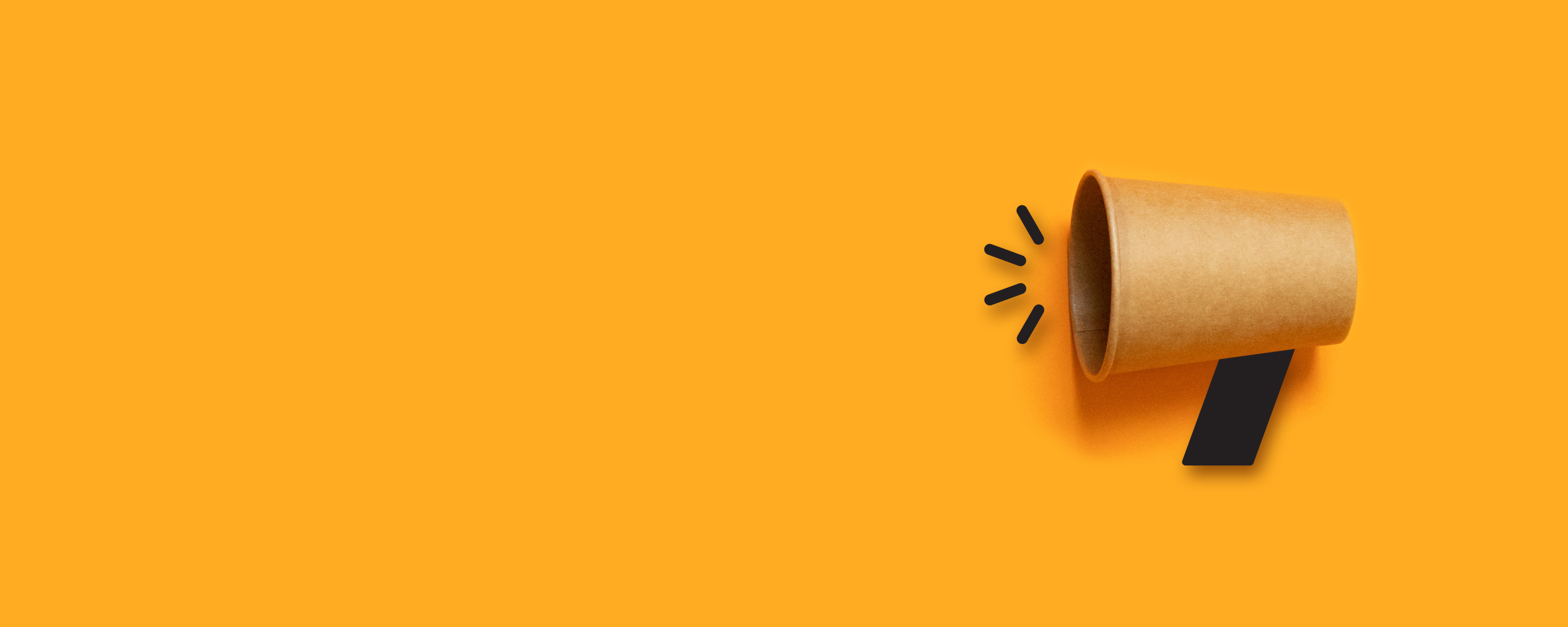 Founded: 1999
Founder: Andrew Beckman
Specializes in: Digital marketing for multi-location and franchise businesses
Top Clients: Wild Birds Unlimited, Advantage Rent a Car, Mountain Mike's Pizza, UFC Gym, Mathnasium, CarQuest Auto Parts, The Honey Baked Ham Company, Annex Brands
Company Size: 70-100 employees
Office Location: Denver, CO
Location3 recently won the 2022 Franchise Innovation Awards for Best Overall Campaign, solidifying their position as one of the top digital marketing agencies for franchise chains. If you have a brick-and-mortar store and you're thinking of expanding, consider working with Location3 team for their unique expertise.
They have created LOCALACT, a local marketing platform that is specifically designed for franchise owners to provide account support and reporting for their local partners. This online dashboard allows Location3's clients to keep a close eye – in real-time – on all their digital marketing campaigns for each franchise location.
Location3 offers the following services:
Franchise development

Local listings management

Content marketing

SEO

Paid search marketing

Paid social marketing

Data Science and Analytics

Programmatic media planning and buying
Silverback Strategies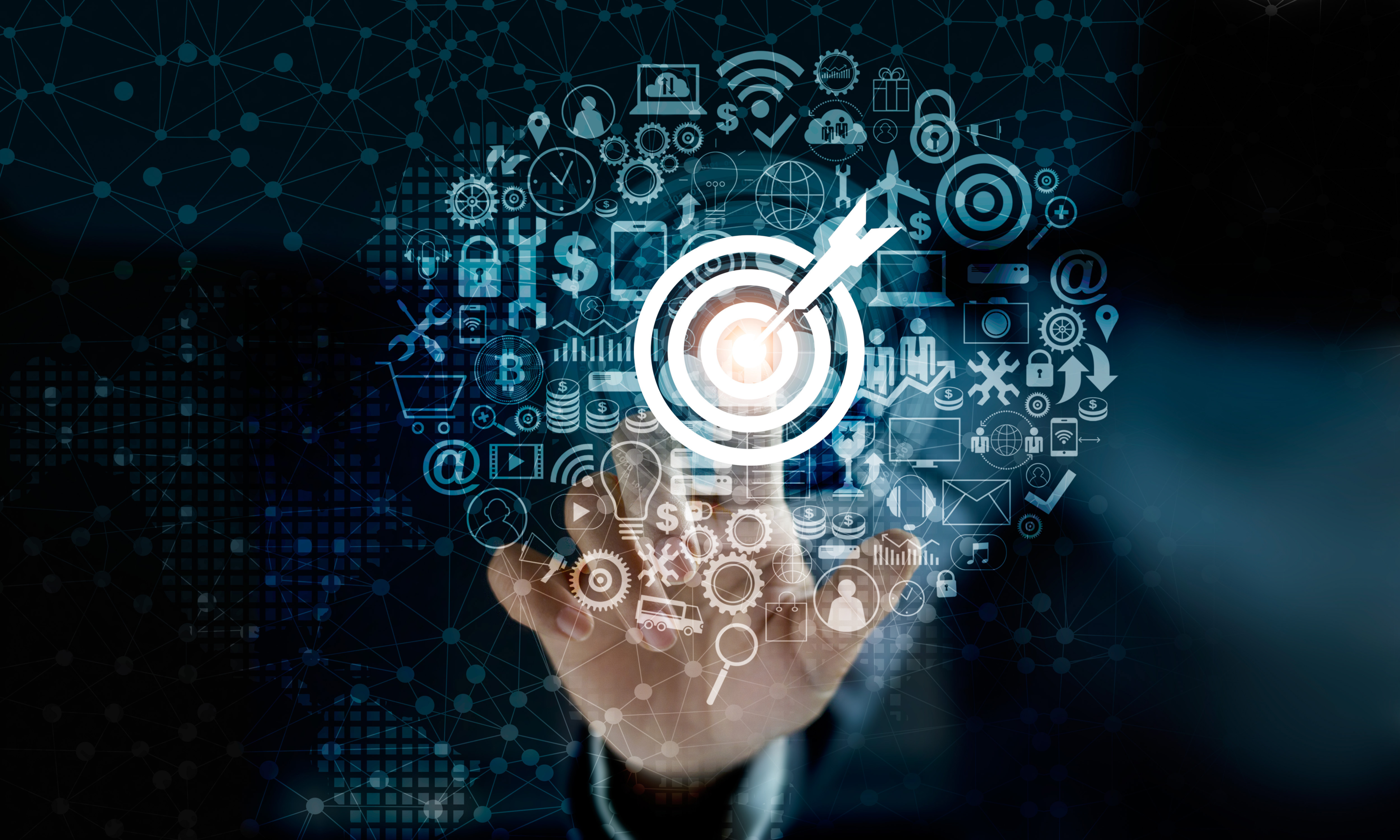 Founded: 2007
Founder: Neil Welsh
Specializes in: Paid media services
Top Clients: Strayer University, Homeland Security, Huntington Learning Center, The Ritz-Carlton Residences, Identity Guard, Mattress Warehouse, Moody's, Cornell University, LexisNexis'
Company Size: 50-70 employees
Office Location: Arlington, VA
Silverback Strategies is a performance marketing agency listed in the Inc's 5000 Fastest Growing Private Companies in the US for the past four consecutive years. They have also won multiple awards and wide recognition from the likes of The Washington Business Journal for their positive workplace environment.
For those wondering what "performance marketing" is, it refers to digital marketing services for which you only pay when your business objectives have been achieved. This could be getting a certain number of clicks, lead generation and/or conversion, sales, and so on. If you have a limited budget, working with Silverback Strategies might be a good option for you.
Their services include:
Paid media (paid search, paid social, display advertising, performance creative, etc.)

SEO

Content marketing

Conversion rate optimization

Data and competitive analytics

Reporting and data visualization
Webby Central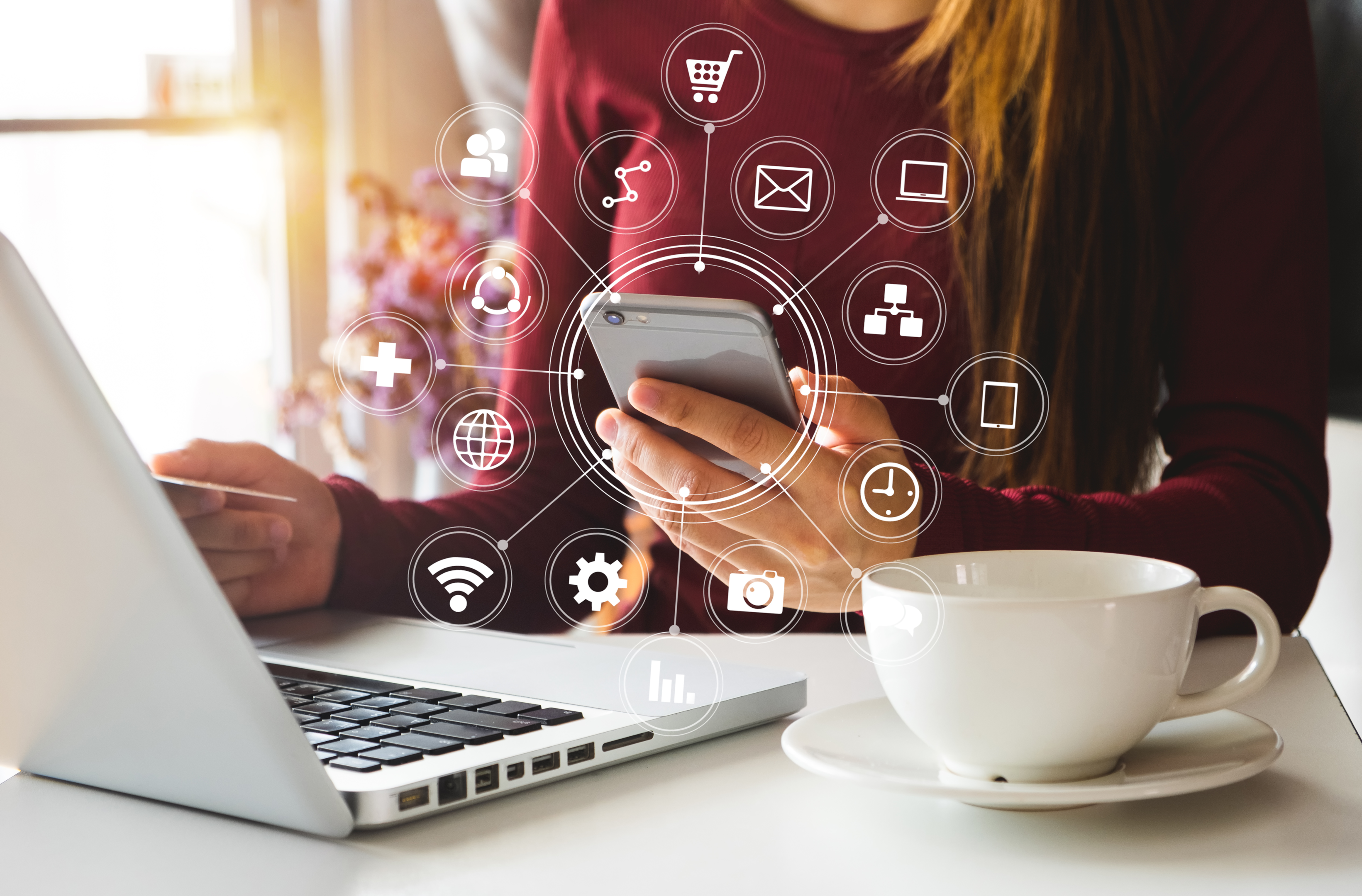 Founded: 2013
Founder: Prashant Sengar
Specializes in: Website design, branding, and mobile app development
Top Clients: A-1 Driving School, US Religion Census, SuperKlick, My Sports Feeds, Fire Opal, Fuse 5.
Company Size: 25-50 employees
Office Location: Walpole (MA), Boston (MA), and New York (NY)
Webby Central is known for delivering growth-driven digital marketing solutions to medium- and large-sized companies across the world. They have served more than 2,000 clients globally in real estate, health & medical, manufacturing, news & magazine, education & learning, B2B, travel & hospitality, sports, luxury, and eCommerce markets.
They specialize in strategy consultations, branding, web design and development, and growth marketing campaigns designed to take their clients' business to the next level. The team at Webby Central can boost your online presence by leveraging the latest marketing trends and increasing your customer engagement and online visibility for better ROI.
Their service offerings include:
Strategy and consulting

Website design (Adobe Photoshop, Sketch, Invision, Zeplin, etc.)

Web development (Java, Python, PHP, Nodejs, Ruby on Rails, etc.)

eCommerce and CMS (WordPress, Drupal, Magento, Shopify, BigCommerce, and Prestashop)

App development

Growth marketing (SEO, search marketing, social media marketing, app marketing, explainer videos, and content marketing)

Online reputation management
Thrive Agency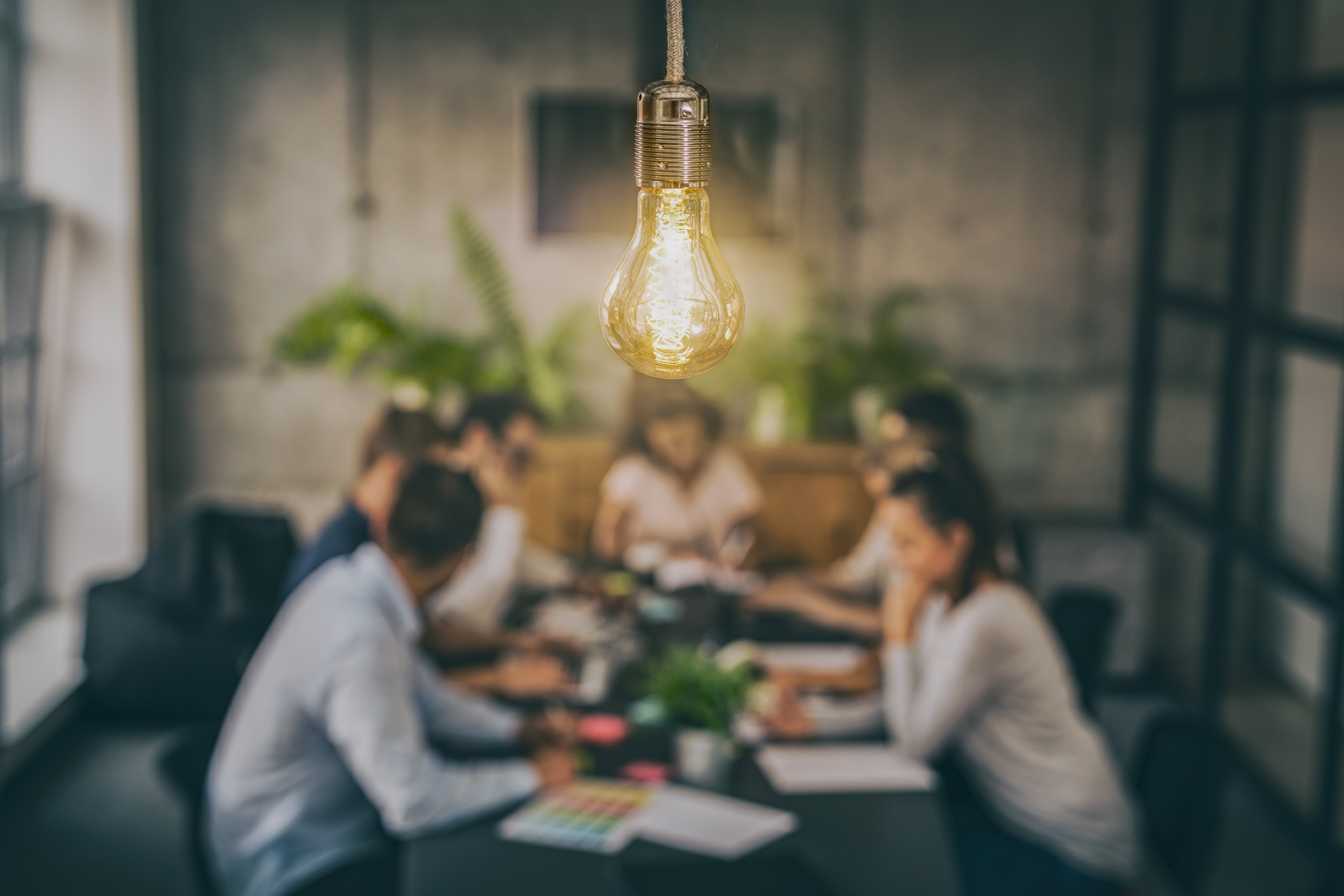 Founded: 2005
Founder: Matt Bowman
Specializes in: SEO and PPC marketing for eCommerce and B2B companies
Top Clients: Texas Education Services, First Baptist Church Arlington, Max Mechanical, Superior Plastics, Sterling Protective Services, Hadden Landscaping, Ross Exploration, Stovall Construction
Company Size: 200-250 employees
Office Locations: They have offices in 25 cities across Texas, Georgia, Maryland, Illinois, Ohio, Colorado, Florida, Missouri, Nevada, California, Kentucky, New York, Minnesota, North Carolina, South Carolina, Louisiana, Pennsylvania, Oregon, and Washington.
Headquartered in Arlington, TX, Thrive Agency is one of the biggest digital marketing firms in the country. They boast of clients across the globe including Hong Kong and Germany. What began as a one-man show back in 2005, has now grown to one of the "world's best Amazon marketing companies" in the words of Neil Patel.
Thrive has also received recognition for its micro-loan program; for each client, they work with, Thrive Agency team offers a micro-loan to low-income entrepreneurs and students to help them succeed. The agency has a diverse team based across 34 states and is located in ten different countries. Their expertise extends to:
SEO (local, technical, and franchise)

Web development

Custom website design

Social media marketing

PPC management

Amazon marketing

eCommerce web design and marketing

Content writing

Email marketing

Video production

Online reputation management
Hiring a Freelancer vs. a Digital Marketing Agency: Which is Better?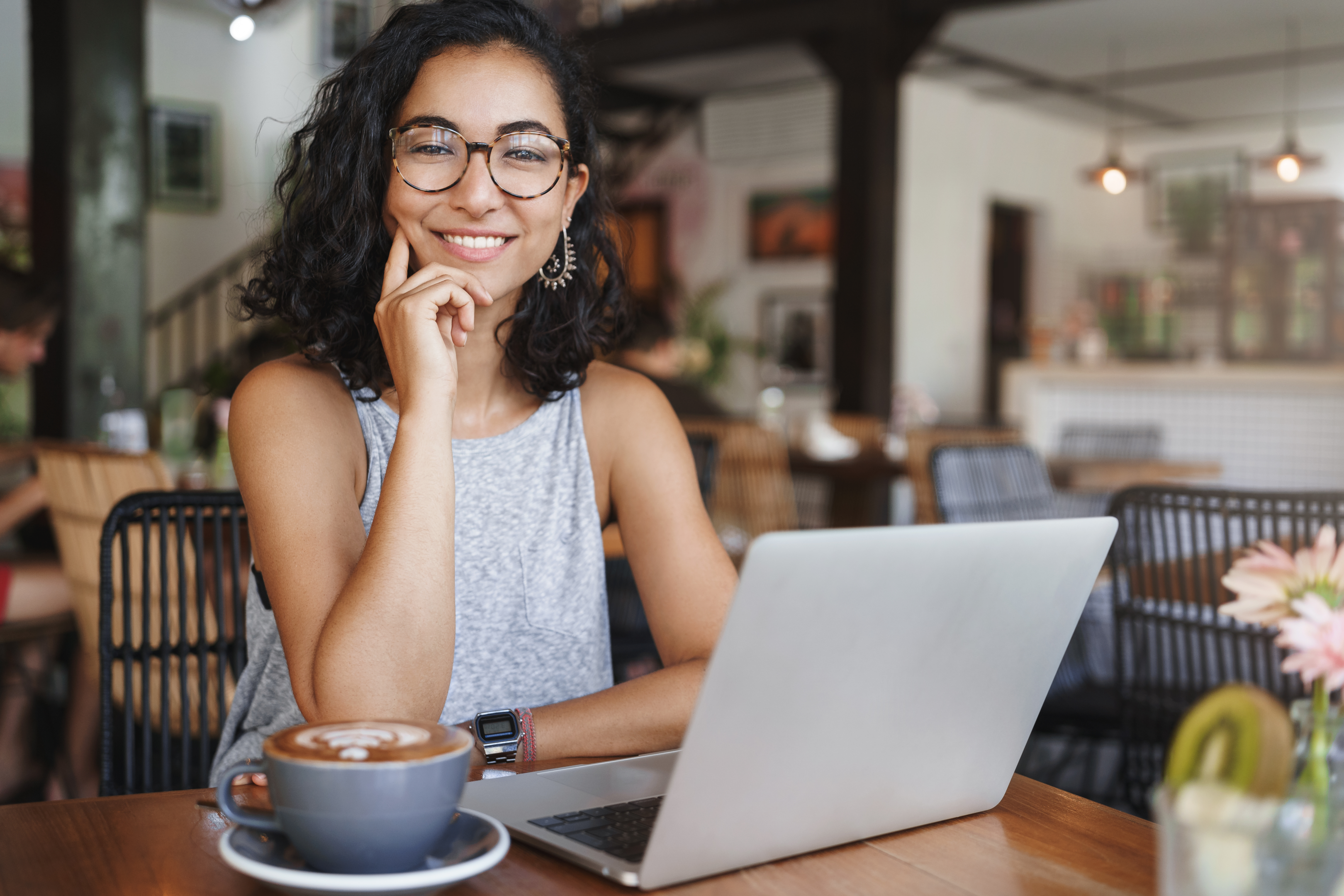 There is no right or wrong answer as different types of industries, situations and the size of the business will affect your choice. We suggest looking at your current situation, determining what is it that you need based on your goals, and what are your resources to figure out the better choice for you.
Freelancer
Freelancers are an excellent option if you need an expert in a specific field for a particular task or want to keep costs a bit lower than what agencies will normally charge.  The disadvantage is that they will usually be specialists, so, unless you have an in-house or outsourced digital marketing manager or strategist/coordinator taking care of managing these tasks, you alone will be responsible for making sure that their efforts align with your goals.
Other things to keep in mind:
Each new initiative will require you to negotiate deadlines, deliverables and additional fees

It is your responsibility to make sure that the fee they are charging includes all the tools and materials they need – although this should not be your responsibility you need to do it in order to avoid undesired surprises

You may have to negotiate a work schedule

Since there are so many people offering freelance services now, it is likely that it will take longer to find one you'll want to hire, and you will have to inspect many profiles and proposals to do so
Agency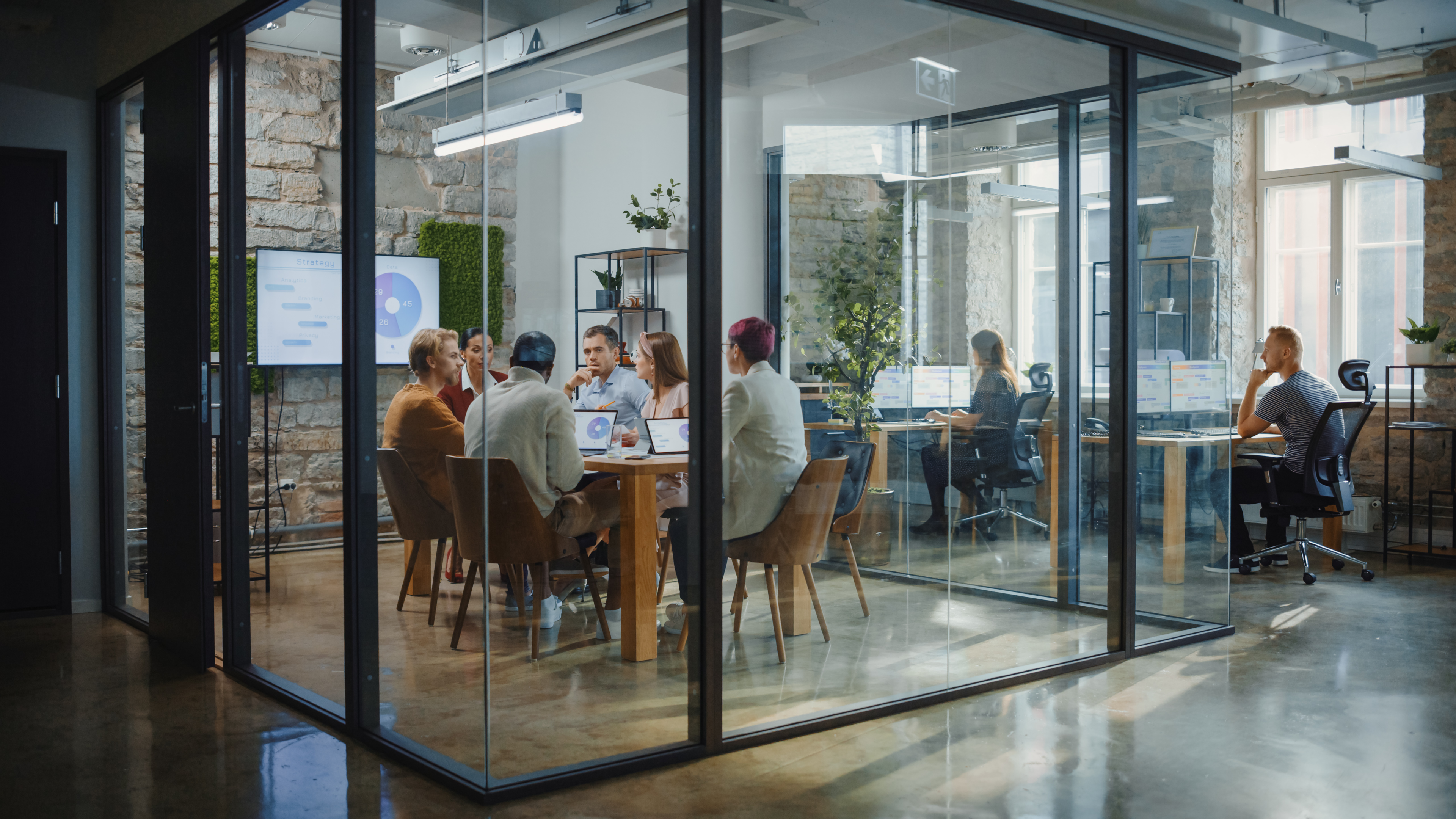 Agencies are the best option if you want to hire a team of professionals but don't want to deal with the hassles of having an in-house team.
Agencies will normally charge a higher fee than freelancers and under most circumstances, they will also charge a mandatory fee for project management or administration services – depending on the agency they will also charge a premium for their services if they are well known and deliver high-quality results. 
This is a completely justifiable cost as they need a project manager to work as your main point of contact, be aware of everything that is happening with your account, coordinate with the team to produce deliverables, coordinate new requests, offer suggestions, and send reports to you in an orderly fashion.
How to Determine If You Need Digital Marketing Services?
Having a clear understanding of your current situation will help you recognize what it is that you really need at this moment based on your business goals, allowing you to better spend your money and obtain optimal results. Your current situation can be determined by answering these questions:
Would you identify your business as a startup, a small business, a mid-sized business or a large company?

What kind of business do you run? Is it consumer-oriented (B2C) or business-to-business (B2B)?

Do you have marketing strategies in place? Do some of those include digital marketing tactics?  If they do, are these effective?

Does your business have a stable financial situation right now?

What are your short-term, mid-term, and long-term goals?

How much money are you investing or willing to invest in digital marketing efforts?

Answering these questions will help you define these key aspects:

If you should start working on these goals by yourself or with your existing team, or if you would benefit more by hiring a specialist to assist you with these endeavors based on the available resources

What are the most urgent needs for your business based on its goals (e.g., solidify the business's presence, generate more leads, generate a certain amount of revenue in a certain time period, and so on)
These two questions will help you understand your current situation and decide how you should proceed with hiring a digital marketing company.
Where to Find the Best Digital Marketing Agency
Finding digital marketing agencies is not particularly hard, but finding good agencies is a bit trickier than you might expect. The best approach you can take is to ask around for references – if you can – and then perform your own assessment based on what you notice while researching them and calling them.
If you do not have anyone you can trust to ask for references, then you should go ahead and search for options through Google. 
Be sure to include the specific type of service you are searching for (e.g., web design, SEM, SEO, social media management) before adding the terms "services" or "agency" in your query.  Also, be sure to include a specific location (like your city/state) if you want to explore those alternatives. Although this limits your research a bit since there might be amazing agencies offering other services which do not include SEO and have a lower position on search results, these should lead you to some providers worth considering.
Another way to search for best digital marketing agencies is by checking profiles on LinkedIn and other social networks.  As when searching on Google and other search engines, you can write a query in a social media platform's search box and start exploring.  The main difference is that you might need to broaden your search, since limiting it by adding specific geographic locations or to one type of service might not give you the best results.
Once you've decided that you want to hire an agency, follow these steps to proceed:
Conduct some research to explore options for agencies

Contact them and have a screening interview with them via a quick call

Reduce the pool of options or keep searching and screening

Ask for additional information from those options – track record, CV, portfolio, cover letter, references and anything you can use to know more about them and their performance

Select the best options based on initial impressions taking into account technical knowledge, experience and attitude

Perform a more formal interview with them via a video call or personal meeting so you can also take into account non-verbal cues

Past this stage, you should have one or a few options left at most, leaving you at the stage where you will have to decide whether you will choose one of them or go back to search for more options
Have Any Questions About Finding the Right Digital Marketing Company? We are Happy to Help.
Next Level Marketing offers custom digital marketing strategies for each of our clients based on their goals – be it to launch a new product, drive traffic to a website, or generate maximum sales in a short period.
Our team is made up of award-winning online marketers and web designers and developers who know how to get measurable results. We keep our focus on the metrics that matter the most like conversions and revenue generated. We also know how important it is for your business to hit these goals to move forward, and we are here to help. If you have any questions or you'd like to schedule a free digital marketing strategy consultation, please call us at 1(844)-736-6398 or leave a message here.