Grow Your Business With Marketing Automation
Backed by 20+ years of online marketing data, we analyze your campaign, recognize your mistakes, and provide an advantageous strategy to maximize results. We will then present the facts to you in a private video that you can watch at your leisure.
Free Marketing Automation Audit & Strategy
Free Marketing Automation Media Advertisement Analysis
Personalized Consultation With Our Marketing Automation Strategy Experts
Free Same-Day Marketing Automation Campaign Quote and Estimate
Proven and Profitable Marketing Automation Strategies & Tactics
Get your FREE Marketing Automation Audit & Strategy Session
Grow Your Business With Marketing Automation
Get your FREE Marketing Automation Audit & Strategy Session
Backed by 20+ years of online marketing data, we analyze your campaign, recognize your mistakes, and provide an advantageous strategy to maximize results. We will then present the facts to you in a private video that you can watch at your leisure.

Free Marketing Automation Audit & Strategy
Free Marketing Automation Media Advertisement Analysis
Personalized Consultation With Our Marketing Automation Strategy Experts
Free Same-Day Marketing Automation Campaign Quote and Estimate
Proven and Profitable Marketing Automation Strategies & Tactics
Clients That Nlm Proudly Serves

DermaClinic's first-time calls have increased by 31% thanks to automated email follow-ups!
Automating the follow-ups via email has already saved DermaClinic over 137 minutes of real-time labor hours, resulting in over $56.9 dollars of daily savings in labor costs!
The 44.5% increase in email open rate has resulted in a 10% booking rate boost!
6,000
4,000
2,000
Jan
Feb
Mar
Apr
May
Jun
Jul
Aug
Sept
Oct
Nov
Dec

By leveraging customer engagement data, we were able to create personalized text messages to engage with prospects, which increased Yazz's open rate by 101%!
That increased open rate allowed us to boost Yazz's click rates by 67%. Thanks to a massive combined increase in open rates and click rates, we helped Yazz App achieve a mammoth 219% increase in conversions!
Aside from increased open and click rates, we revved up their response rate by 39%, proving that our personalized texts were relevant and engaging.
6,000
4,000
2,000
Jan
Feb
Mar
Apr
May
Jun
Jul
Aug
Sept
Oct
Nov
Dec
What Is
Marketing Automation?
Marketing automation is changing the digital marketing landscape in more ways than you can imagine. Forward-thinking companies are working with digital marketers with advanced marketing automation capabilities. Marketing automation allows your business to automate various marketing activities that are repetitive or predictable in nature, such as digital ad campaigns, social media promotion, and email marketing.

Marketing automation not only increases efficiency and lowers your marketing costs, but also delivers a more targeted and personalized customer experience. Therefore, the return on investment when you choose automation can be incalculably high in terms of customer satisfaction, customer loyalty, and brand building. When you automate repetitive tasks, it reduces human error, and more importantly, it frees your internal teams and your digital marketing partner to focus on higher-order problems.
What Marketing Tasks Can I
Automate for my Business?
You can automate a wide range of marketing tasks for your business and manage multiple aspects of your digital marketing strategy from a single touchpoint. From complex tasks such as digital ad campaign management and sales analytics to simple everyday tasks such as social media postings and sending out emails and text messages, marketing automation can take care of multiple issues with speed and efficiency.

Here are a few examples of the marketing tasks you can automate for your business:
Schedule your social media posts
Manage your email marketing and SMS marketing
Personalize interaction with your subscriber base
Run automated A/B tests to identify which email or ad messages are inspiring maximum engagement and response
Set goals and measure results automatically for key performance indicators (KPIs): marketing channels, timings, CTRs (click-through rates) and sales conversions
Evaluate results and deviations from goals and optimize campaigns
Extend your customer understanding beyond CRM into e-commerce data and web analytics
Understand customer behaviors and interests and target your campaigns in a more tailored manner to match with the customer profile
Next Level Marketing's
Marketing Automation Strategies
Here are some ways Next Level Marketing can use marketing automation to supercharge your business's
ability to generate leads and attract more prospects
Collecting Reviews
As you know, local businesses live and die by happy customers and reviews. Our team has engineered email marketing automation and triggers that have helped businesses grow their reviews and branding across social media platforms such as Facebook, Google My Business, and Trip Advisor. This helps businesses generate valuable touchpoints to all prospecting customers who are debating whether or not to trust that business.
App Notifications
Our team of developers and email marketing geniuses got together to implement bumpers, emails, and SMS notifications for different stages of an app when a user is signing up. Depending on where the user failed to convert, they would receive custom notifications that bring them back inside the app so that they finished creating an account, using the service, or referring a friend. This helped the app company have a higher closing rate and increase conversion rates at a mass scale.
Welcome Emails
When you inquire about a service, it is nice to receive a quick breakdown of what the company does, their highly esteemed reviews, and how they look forward to speaking with you. It gives you a sense of comfort to know that you are dealing with a professional company! This is what an automated welcome email is meant to do. It helps warm up leads that have come through your website, Facebook ads, or any other medium that allows for API integration
These are Only Three of Many Different Automations NLM Can do!
The only limitation to marketing automation is your creativity or lack thereof! You can build an entire world with automation! Our team here at Next Level Marketing continually takes automation to the next level, no pun intended. Whether you are an E-commerce site, local business, or a national-scale company, automation allows you to emphasize key touchpoints that will influence conversion at the bottom of your sales funnel. Read on to see what is included in NLM's marketing automation strategies!
What is Included in NLM's
Marketing Automation Services?
Depending on your goals, we can create packages that fit your business! Here is a breakdown of what some of our marketing automation includes:
Award-Winning Design
Leverage the competency and creativity of our award-winning automation strategists. By combining artificial intelligence and machine learning, our automation strategists continue to build revolutionary automation campaigns, year after year.
Professional Copywriting
We have some of the finest copywriters to craft your digital marketing and marketing automation campaigns, as well as your website content. Marketing automation is empowering our creative copywriting teams to sharpen their content through extensive customer data. We obtain this data automatically through multiple interactions, such as social media, emails, app usage and website visits. This allows our copywriters to form a 360-degree view of your business to continually refine your marketing message for maximum results.
Next Level Branding
Unlike traditional advertising of the past, your digital branding is defined through your ability to personalize messaging and overall digital experience for your customers. Whether you have one hundred or one million customers, our marketing automation systems will create a unified brand identity and deliver connected customer experiences. When your customer data is tracked and managed centrally and automatically, it will improve your customer reach through a seamless brand message and a relatable brand story.
API Integrations
One of the key use cases of marketing automation at NLM is application programming interface (API) integration. We will create connections with multiple apps for your business via their APIs to streamline data integration and enhance productivity.
Automated SMS & Email Audits
At Next Level Marketing, we never underestimate the power of SMS and email marketing. To achieve superior SMS and email engagement rates, it is vital to continually audit and monitor your email and SMS contact lists. Constant monitoring allows us to ensure successful delivery of emails and texts, but more importantly, it lets you know the relevancy of your contacts as well.
Automated Sales Funnel Creation and Implementation
When email and SMS marketing meets automation, the result is an ultra-powerful powerful sales funnel that literally makes money while you sleep. That said, building these funnels is easier said than done, but here at Next Level, we make the seemingly impossible a reality, and the seemingly challenging look easy. We have the expertise to build and execute strong funnel strategies to help you maximize the results from your email and SMS contact lists.
This is just the tip of the iceberg. Want to learn more about our packages? Our team is ready to answer any questions regarding proven marketing automation strategies that will help your business grow! Complete our contact form or dial 1-844-SEMNEXT to learn more!
Why Choose NLM's
Marketing Automation
NLM was one of the earliest digital marketers to recognize the power of marketing automation, and we continue to believe that no business, regardless of size, can afford to ignore its tremendous influence and reach.
We Build A Brand
Your brand is your most valuable business asset. While digital marketing and paid ad campaigns can help boost your immediate sales, brand-building requires a different level of creativity and innovation. Customer journeys in your business are the sum total of unique personalized experiences of each customer with your brand.

With our cutting-edge marketing automation systems and techniques, you can tailor customer interactions based on actual sales data. This will allow for seamless customer journeys through each brand touchpoint. Through marketing automation, we not only convert more leads into sales, but we'll also help you turn these customers into lifelong brand advocates.
You Can Expect to Save Time & Money
Through judicious use of marketing automation, we can simplify and streamline some of the most complex and time-consuming sales and marketing tasks. From automating the prospect or lead qualification procedure to building a unified hub for your digital marketing campaign, we will simplify and speed up the execution of every task.

You can be free to focus on the critical tasks of quality, delivery, and distribution while we ensure that your digital campaign rolls out smoothly and within deadlines. Our automated digital marketing strategy will save you substantial time, money, and resources. You can expect higher sales revenues and superior ROI while investing your valuable time in managing the growing demand for your products and services.
We Challenge The Status Quo
As advertisers, the worst thing you can do is do the same thing over and over again, especially if it's an ineffective strategy. At Next Level, we continually redesign, remodel, and reimagine what we can do with marketing automation. You can rest assured that we will continually provide new strategies that will continue to take your marketing to the next level.
Achieve Digital Dominance with a
Next Level Marketing Automation Campaign
At Next Level Marketing, digital is in our DNA. We have one of the earliest adopters of marketing automation to help our customers generate high quality sales leads and utilize marketing data to achieve industry-leading conversion rates.


If you have a business or brand, we have the marketing skill and experience to help you nurture it and increase your customer reach with the right brand message. Our marketing automation experts will work for you to ensure that your big picture organizational goals are met or exceeded through world-class digital marketing campaigns from NLM.


We do this while keeping your bottom line and your best interests at the top of our mind at all times. To create a customized marketing automation strategy for your business, we will focus on your company's core mission, vision, and brand image. We will closely engage with you to incorporate every critical detail of your products, services, and customer's demographic profiles into our strategy. We will do all this at a price that helps you derive the maximum mileage from your marketing budget.
Next Level Marketing is not your average digital marketing company. We combine our deep skills and experience with advanced marketing automation and other technologies to achieve digital dominance for our clients. To learn how our marketing automation strategies can help your business, call us at 1 (844) 736-6398 today.
What our Clients have to say about working with Next Level!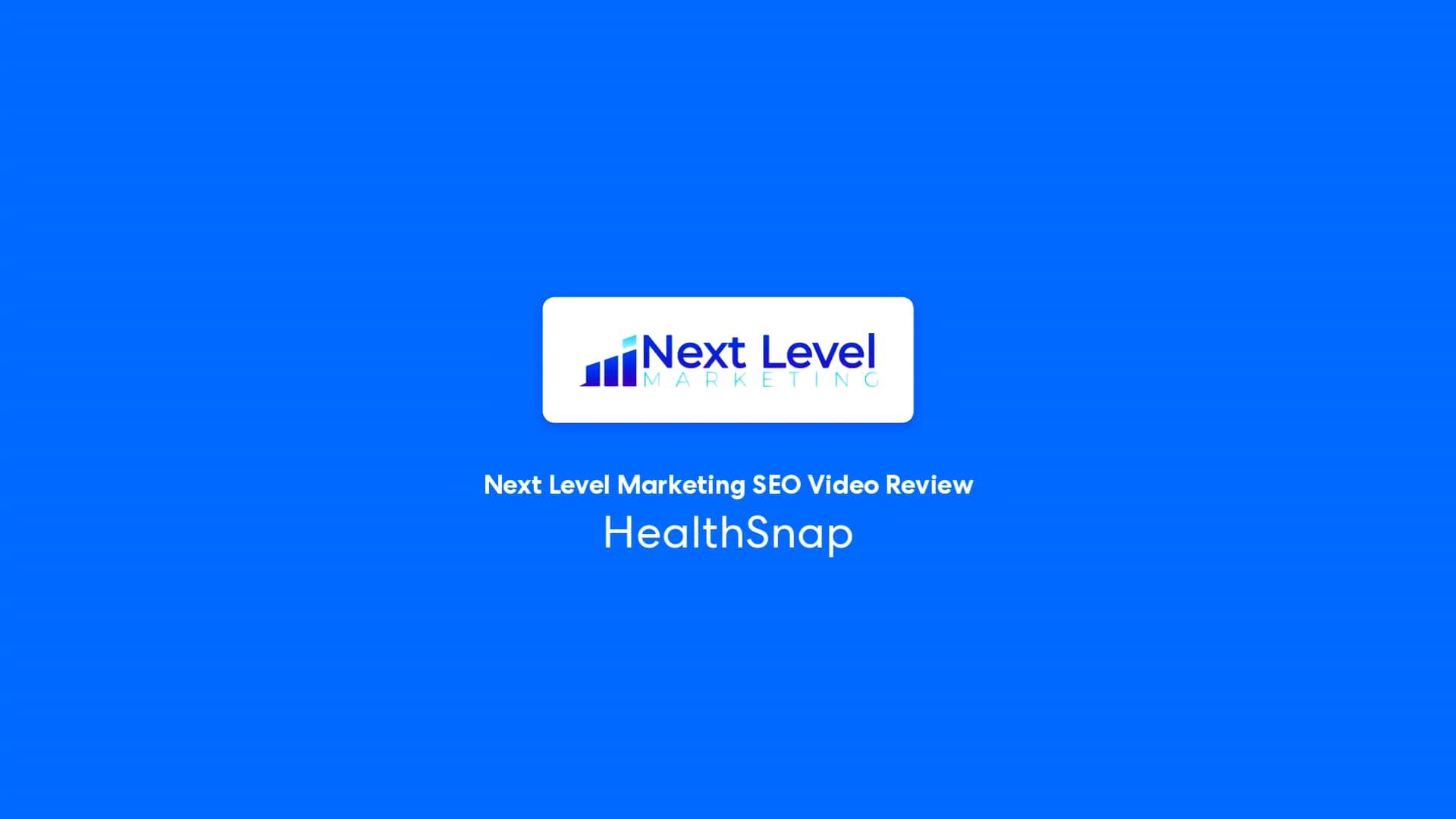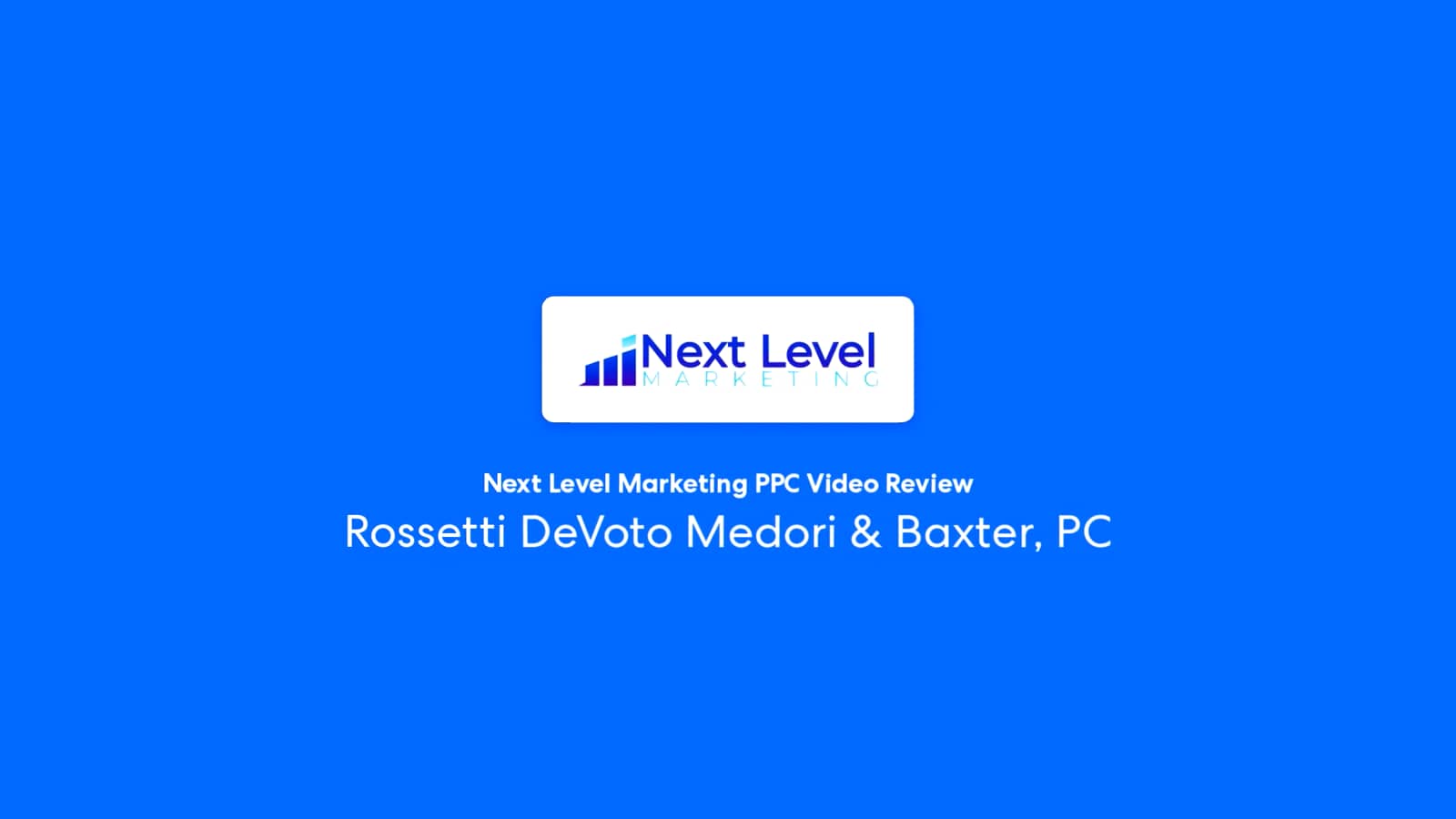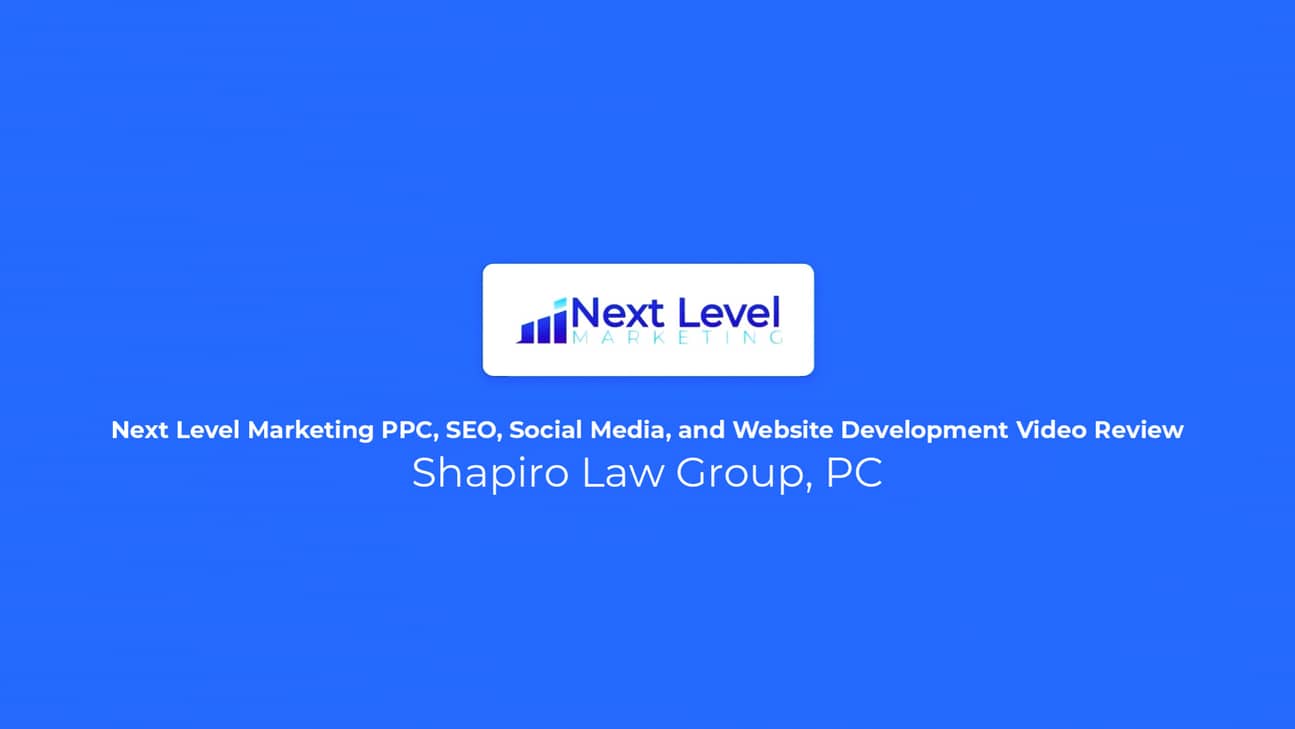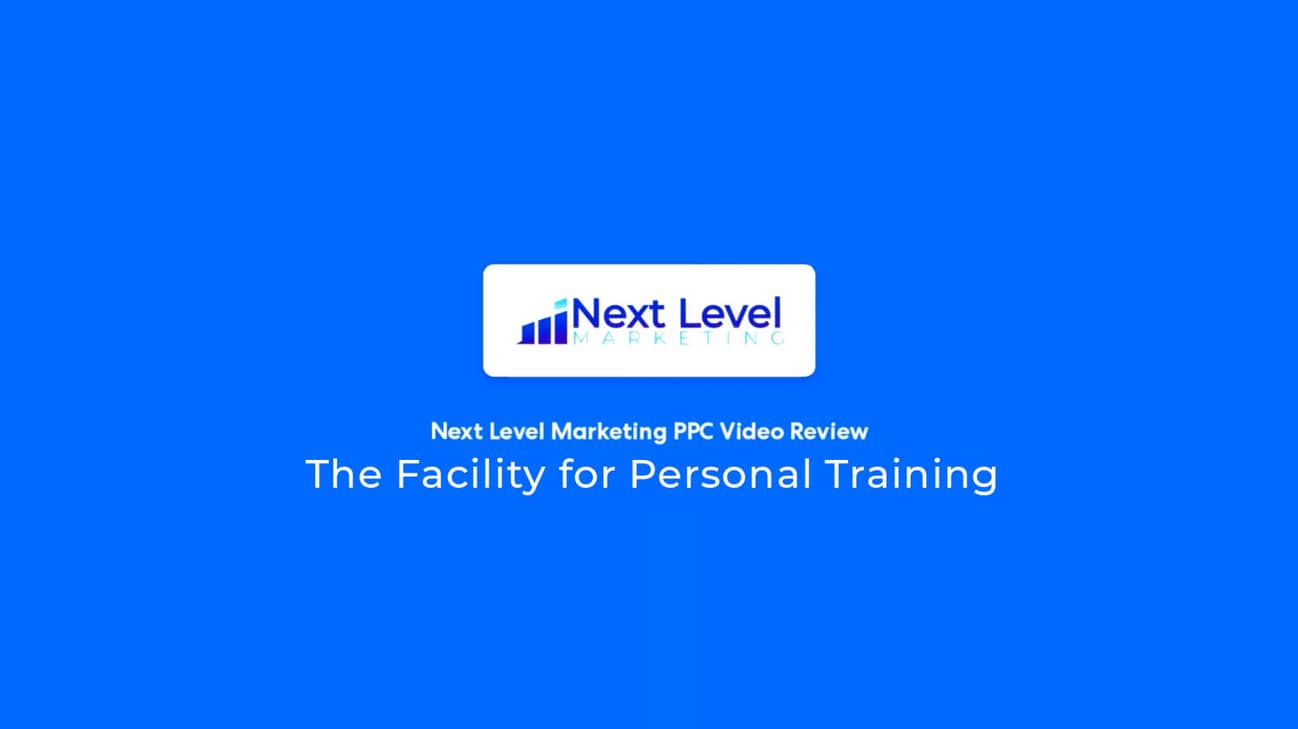 What Our Clients Are Saying...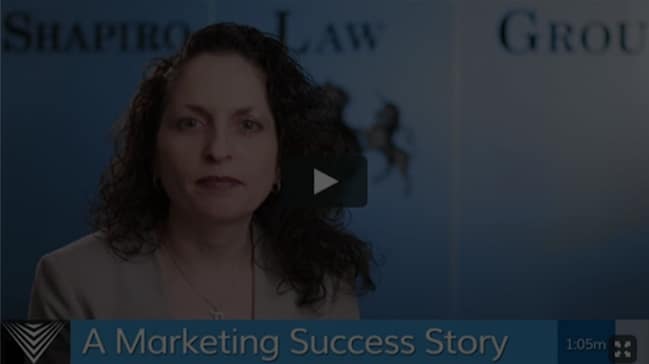 Anna Shapiro, Esq., LLM
Shapiro Law Group, PC
Compared to our previous marketing company, our leads are flowing in, they are better quality leads and it is keeping us extremely busy. I am very impressed with Next Level Marketing.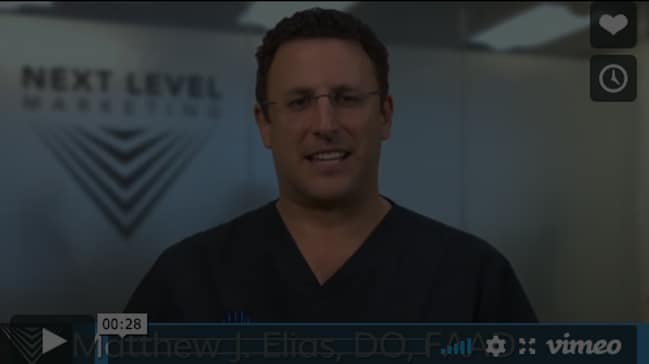 Matthew J. Elias, FAAD
Elias Dermatology
Next Level Marketing has provided outstanding service since day one. The SEO Strategy has me ranking number one in my area and I've never been busier.