Grow Your Business With Email Marketing
Get your FREE Email Marketing Audit & Strategy Session
Backed by 20+ years of online marketing data, we analyze your campaign, recognize your mistakes, and provide an advantageous strategy to maximize results. We will then present the facts to you in a private video that you can watch at your leisure.

Free Email Marketing Audit & Strategy
Free Email Marketing Media Advertisement Analysis
Personalized Consultation With Our Email Marketing Strategy Experts
Free Same-Day Email Marketing Campaign Quote and Estimate
Proven and Profitable Email Marketing Strategies & Tactics
Featured Clients Of The Month

DermaClinic's first-time calls have increased by 31% thanks to automated email follow-ups!
Automating the follow-ups via email has already saved DermaClinic over 137 minutes of real-time labor hours, resulting in over $56.9 dollars of daily savings in labor costs!
The 44.5% increase in email open rate has resulted in a 10% booking rate boost!
6,000
4,000
2,000
Jan
Feb
Mar
Apr
May
Jun
Jul
Aug
Sept
Oct
Nov
Dec

By leveraging customer engagement data, we were able to create personalized text messages to engage with prospects, which increased Yazz's open rate by 101%!
That increased open rate allowed us to boost Yazz's click rates by 67%. Thanks to a massive combined increase in open rates and click rates, we helped Yazz App achieve a mammoth 219% increase in conversions!
Aside from increased open and click rates, we revved up their response rate by 39%, proving that our personalized texts were relevant and engaging.
6,000
4,000
2,000
Jan
Feb
Mar
Apr
May
Jun
Jul
Aug
Sept
Oct
Nov
Dec
Email marketing is a targeted and personalized digital marketing strategy that involves sending email messages or newsletters to directly engage with existing customers and new prospects. A successful email marketing strategy will increase your brand recall, push up the sales conversion rates for new prospects, turn existing customers into repeat buyers, and foster long-term customer relationships.

The email marketing specialists at NLM will personalize the content and ensure that it directly connects with the customers' demographic profile and appeals to them emotionally. We have the expertise to automate most parts of your email marketing process to increase efficiency, reduce costs, and achieve more effective results in the shortest possible time. We can help you meet your specific business goals with customized and creative email campaigns.

Next Level Marketing teams will focus on all the key elements of your emails and e-newsletters, such as an eye-catching subject line, a strong call to action, and informative content. We understand the importance of consistency and dedicated follow-ups to achieve the desired impact through a positive email marketing campaign.

We know when to pitch your product or service and how to integrate these sales pitches seamlessly into your marketing emails. Experience has taught us that less is more in email marketing. We are judicious with our sales pitches in email campaigns so that the customer interest is retained, and they feel encouraged and excited to take the desired sales action by the end of it.
Email Marketing
Automation
If you have ambitious goals to reach out to a large audience through your email and e-newsletter campaigns, you need email automation tools. Automation in email marketing is all about triggers and follow-up actions. We will set up your email program in such a way that whenever a specific event gets triggered, a pre-planned email or group of mail will be sent out automatically.


We will craft an automated email campaign according to the number and type of marketing or sales actions that you wish to automate. Once we understand your precise business needs and goals, our creative teams will be getting to work and developing the right content for your subscribers. To ensure marketing automation for your email campaign, we will develop an email workflow.


The email workflow involves a series of automated email messages that are delivered at particular intervals to a recipient based on their unique customer behavior or sales data. Our data-driven automated email campaigns will ensure that the right leads receive the right type of emails at the right time.


Our role does not end just with the delivery of targeted emails. We will continue to track and monitor the activities of the potential leads as they engage with your business. This will allow us to collect useful insight to help constantly refine the email message and set triggers that will deliver the emails at the most opportune time. Email marketing automation is equally effective, whether your business is B2C or B2B.
Why Choose
Email Marketing?
Here are some of the salient reasons why you should choose email marketing
as part of your overall digital strategy to promote your business.
Affordable Costs
The low cost of email marketing is its most obvious advantage over most other types of brand promotions. Unlike traditional marketing, you will not incur any print or postal costs. You can also avoid exorbitant rates related to TV, newspaper, or billboard advertising. With email automation, you will be able to reach thousands of prospects and actual customers as well as track and measure the response of your campaigns at an extremely low cost per customer.
Engaged Audience
With email marketing automation, you can ensure that you send mail only to targeted individuals who have opted-in to receive your marketing emails or newsletters. These recipients are already favorably predisposed towards your business and, are an engaged audience ready to get converted into real customers.

With your creative email campaigns and useful content that delivers strong value to customers, you will see your subscriber base grow rapidly. When you acquire potential customers organically through sustained email marketing, it will start reflecting in terms of your brand popularity and sales revenues.
Segmented Messages
As your email marketing campaign continues, it will not only widen your subscriber base but also provide you insightful and actionable information about their demographic profile and brand preferences. This will enable you to create email list segmentation for more targeted messaging and more effective results.


At Next Level Marketing, we know that the traditional "spray and pray" technique of mass emailing the same message to every subscriber no longer works. We will use advanced analytics and data to segment your email lists to send highly relevant content to targeted audiences and drive maximum revenues.
Immediate Impact
Email marketing continues to generate billions of dollars in online sales every year. The best part is that the immediacy of an email message works so well that you can begin to see inquiries and orders flowing in within minutes after pressing the send button.
The only limitation to marketing automation is your creativity or lack thereof! You can build an entire world with automation! Our team here at Next Level Marketing continually takes automation to the next level, no pun intended. Whether you are an E-commerce site, local business, or a national-scale company, automation allows you to prepare in advance key touchpoints that will influence conversion at the bottom of your sales funnel. Read on to see what is included in NLM's marketing automation strategies!
Why Choose
NLM's Email Marketing?
Automating your email marketing campaign takes much more than just setting up a software program with an autoresponder. We are the experts in email marketing automation with the capability to create and implement a customized plan for your promotional email campaigns.
Improved Customer Satisfaction
Automated email marketing can help your business:
Announce a new product
Announce a sale or discount
Gauge a prospect's interest in a prospective product or service
Re-engage a prospect who failed to convert
You will not have to invest any time or resources in creating a new email message each time, and your customers will never be left unattended or experience a lack of response.

Our internal calculations show that with the use of email marketing automation, you can increase your qualified leads and boost conversions by as much as 50 percent or more. Most importantly, the intangible benefit you will have is a higher level of customer satisfaction because of prompt engagement and personalized reach. These efforts will eventually add to your bottom line and deliver an excellent ROI.
Higher Conversion Rates
Our dedicated email marketing experts will segment your mailing lists based on CRM data (such as, the customer's last purchase, long-term purchase history, and sales lead stage) as well as subscriber activities and engagement. We understand that a very large number of customers prefer email over text messages or phone calls as a means of contact. This allows us to utilize email as an ideal tool for nurturing new leads.

With email automation, our teams at NLM can convert these nurtured leads successfully through the sales funnels. The manual task of creating and sending thousands of emails gets eliminated entirely with our automation process. To further boost your conversion rates, we will sync your email-based sales promotion campaigns with the customer's purchase cycle.

For example, if we know from data analytics that a customer re-orders a particular product roughly every three months, we can schedule your sales promotion email to be delivered to the customer after three months. Customer dissatisfaction and complaints can be minimized, bounce and unsubscribe rates can be reduced, and favorable brand impressions can be built with our cohesive and positive email marketing campaigns.
Choose Next Level Marketing for the
Perfect Email Campaign
Have you underestimated the power of email marketing till now? Get ready to join hands with NLM to reassess your digital marketing strategy and integrate it with a tried and tested email marketing automation for enduring business success. You can expect an unrivaled ROI with a creative yet uncomplicated brand promotion strategy from our ace marketers. To learn how we can deliver solid, measurable results for your business, talk to our experts at Next Level Marketing today. Call us at
1 (844) 736-6398
, or contact us online to set up a free consultation.
What our Clients have to say about working with Next Level!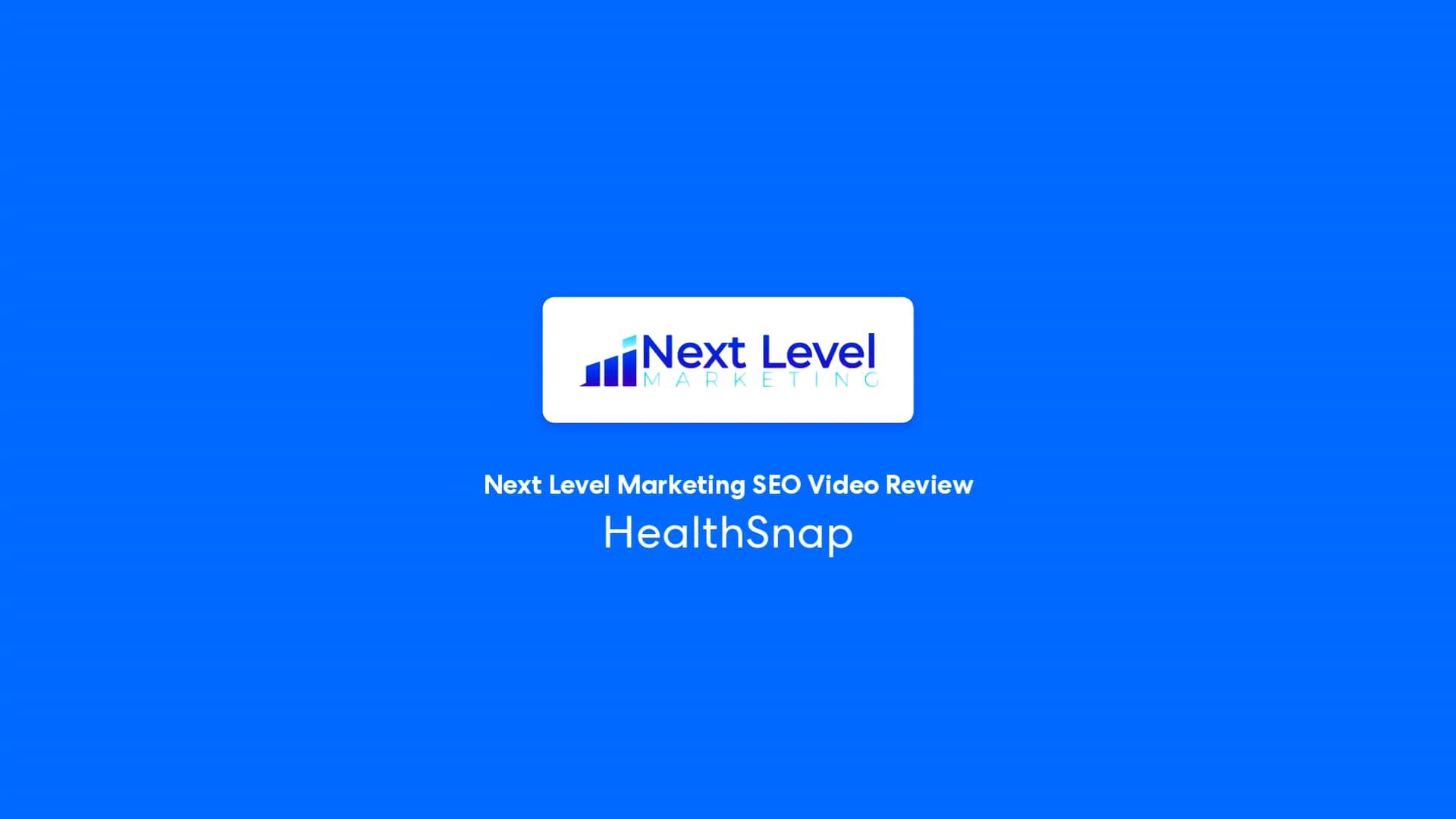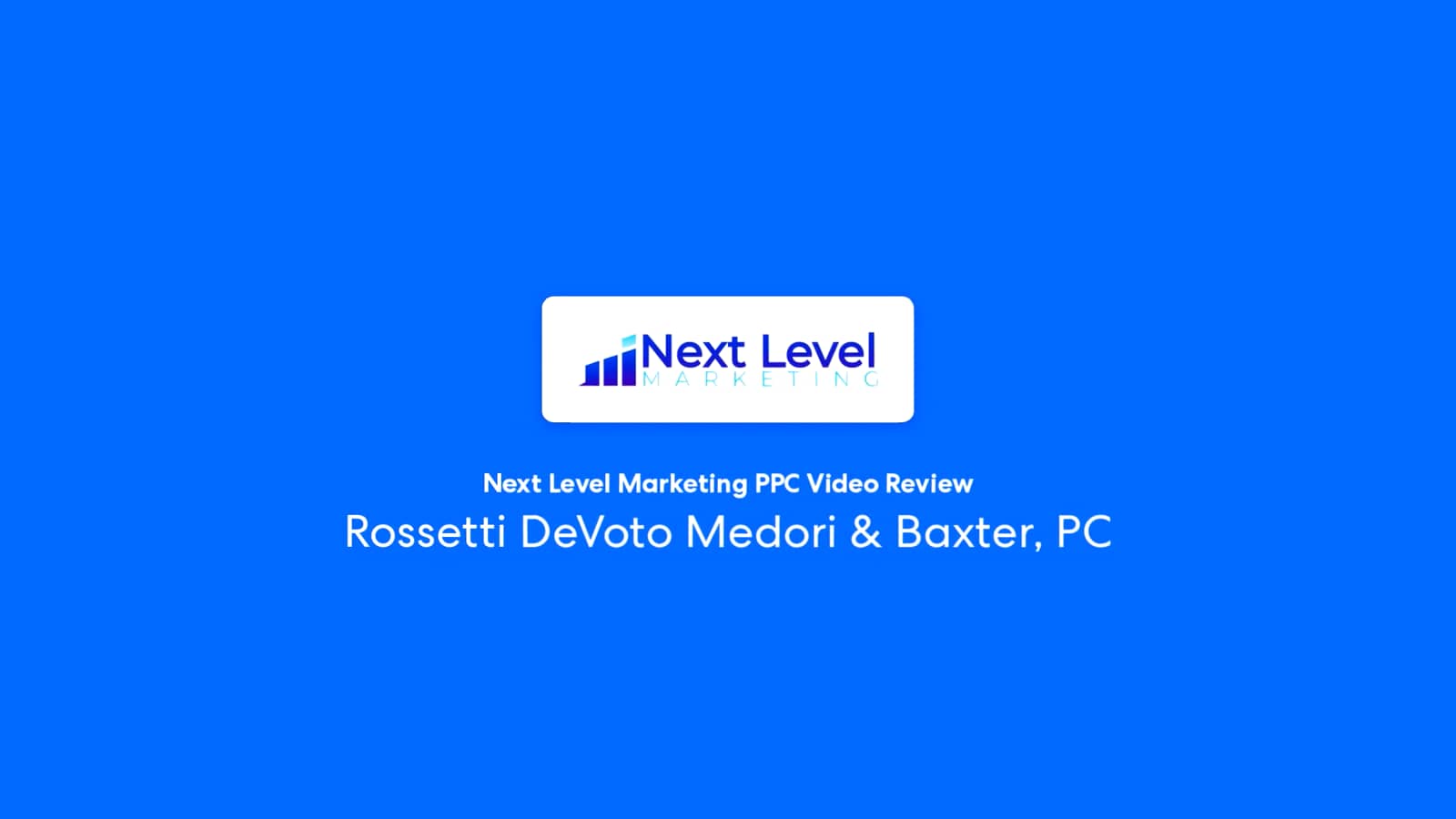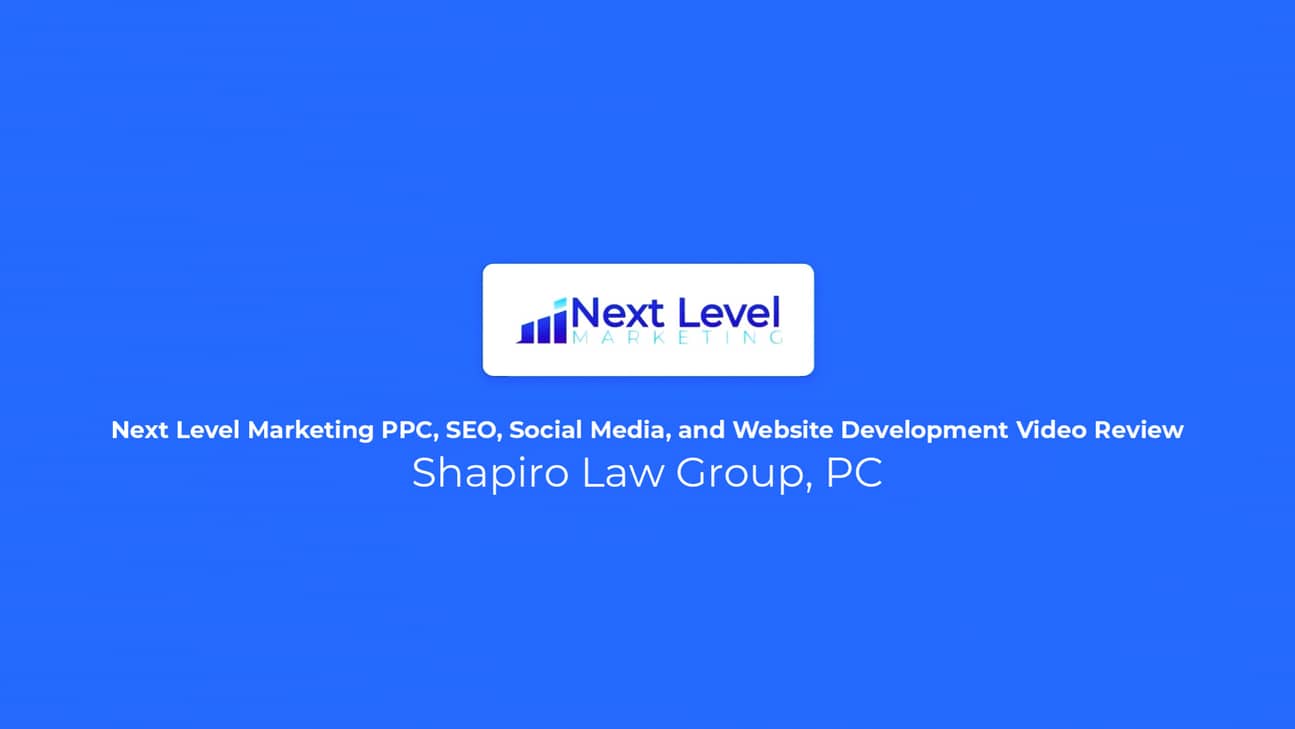 What Our Clients Are Saying...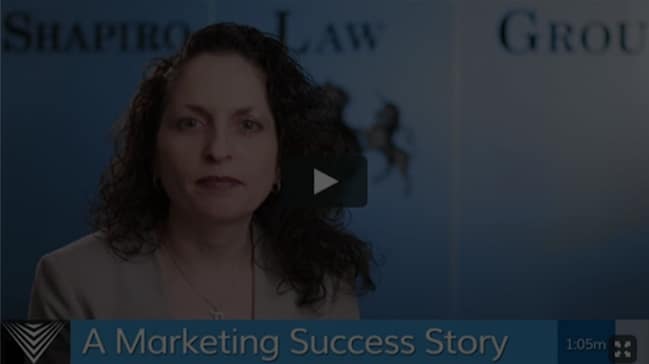 Anna Shapiro, Esq., LLM
Shapiro Law Group, PC
Compared to our previous marketing company, our leads are flowing in, they are better quality leads and it is keeping us extremely busy. I am very impressed with Next Level Marketing.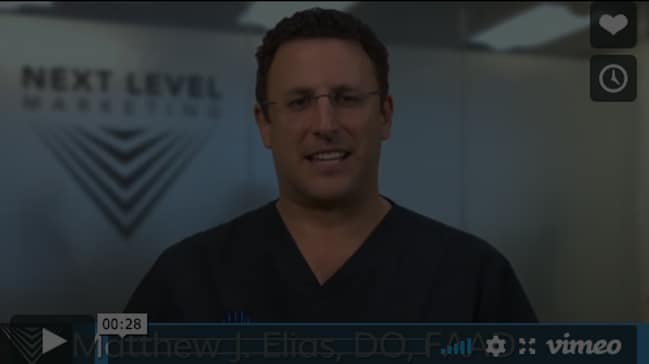 Matthew J. Elias, FAAD
Elias Dermatology
Next Level Marketing has provided outstanding service since day one. The SEO Strategy has me ranking number one in my area and I've never been busier.