---
Mr. Tate was one of the pioneers in the pay-per-click advertising industry before the turn of the 21st century. He was one of the first people in the world to gain recognition as a Google Ads certified partner and started in the internet marketing business before Google was a fledgling start-up.
While Mr. Tate's specialty is legal and medical marketing, he has overseen campaigns across a wide range of industries, as well as, for some of America's most widely recognized brands. Mr. Tate was on the forefront of Click-Fraud prevention early on in his career and was showcased along with James Sokolove by the New York Times concerning the Pharmaceutical Litigation scandal, in addition to the fraud surrounding it.
In his free time, he enjoys weight training, flag football, snowboarding, ATV riding, boating, wine tasting, traveling the world, and spending time with his beautiful family.
---
Mr. Murphy is a founding partner of NLM. He was one of the first people in the country to hand code websites using Extensible HTML, and external CSS style sheets at the age of 16.
He went on to study computer science and mathematics in college before founding his first company at the age of 21. Mr. Murphy has spent years working in, and studying emerging markets including Brazil, and consequently speaks Portuguese fluently.
In his free time, he enjoys snow boarding, sailing, working out, literature, and philosophy.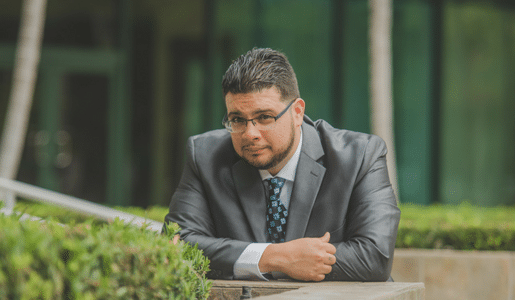 ---
Ramon Herrera is Chief Operating Officer at NLM. He is a dangerous web marketing force who specializes in Organic and Paid Search Marketing. Originally starting in the web marketing space as a development tester, Ramon managed the success of hundreds of local, domestic, and international campaigns, including multi-million-dollar corporations.
Ramon is passionate about Data Science, culture, and process. He is dedicated to shaving inefficiencies and providing support to every department at Next Level. Ramon comes from an extensive background in leadership, sales, and web marketing, having worked for clients in-house, as a consultant, a freelancer, and many years in previous agencies.
Ramon has a passion for music, learning, and travel. He is a wine enthusiast, coffee connoisseur, and indulges in new culinary experiences every chance he gets. In his free time, he loves to DJ, plan his next big trip, or discovering something new. Go Yankees!
Business Development & Operations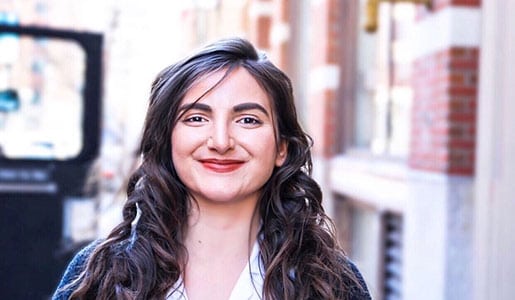 Luisa Rullan
Digital Marketing Assistant
---
Luisa Rullan is the Digital Marketing Assistant, working under the Chief Operating Officer and collaborating with different departments at NLM with whichever support they need. She has experience in small business marketing, social media, and advertising, but coming to this company has enhanced her understanding about what marketing truly means in this era.
She recently graduated from Wheaton College, a private liberal arts located in Massachusetts. She earned a bachelor's degree in Business and Administration, a minor in Psychology, and a concentration in non-profits. She is focused on learning this because she wants to one day start her own non-profit or find innovative ways to help society.
During her time off she likes to meet new people, volunteer at non-profits, and binge watch Netflix shows.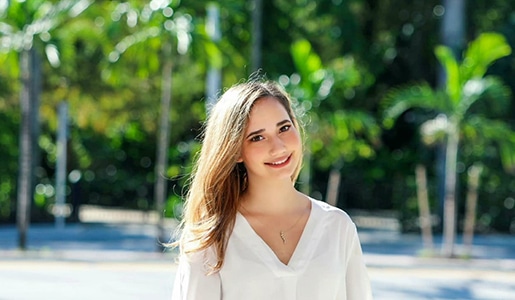 Ariel Tilayoff
Business Development Associate
---
Ariel Tilayoff is a Business Development Associate at Next Level Marketing. She works with the Business Development team to organize, develop, and utilize marketing strategies to help enhance clients current techniques. She is a recent graduate from Florida Atlantic University with her Bachelor's in English and minor in Social Media Marketing.
Ariel has worked in numerous different areas of digital marketing and has a creative mindset, which she uses in all that she does. In her free time she enjoys singing, pop culture, and reading classic novels.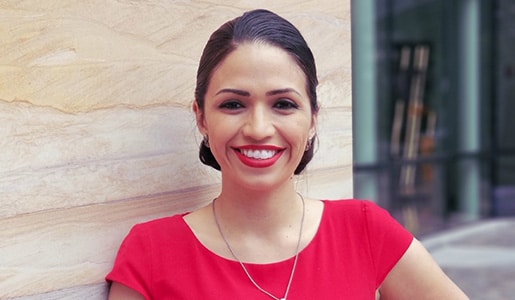 Ylenna Asseo
Business Development Associate
---
Ylenna Asseo is a Business Development Associate at Next Level Marketing. She works with the Business Development Team to help strategize and develop Digital Marketing plans of execution. She has worked as an SEO Analyst and was an Account Executive helping oversee and manage accounts. She displays strong analytical, time management skills, while consistently collaborating and communicating with the team on projects.
In her free time when she's not enjoying spending quality time with her family, she's doing extreme action sports and outdoor activities like rock climbing and water rafting. She believes in living life to its fullest potential!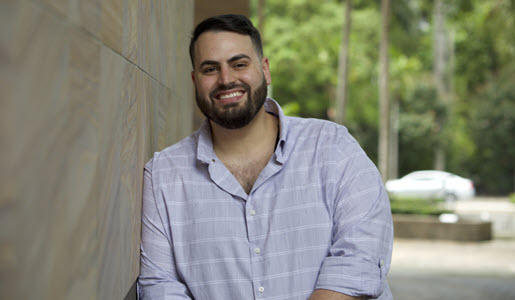 Amir Eldick
Director of Paid Advertising
---
Amir is the Senior PPC Manager here at Next Level Marketing. His specialty is definitely paid advertising on Google and other platforms, but he also has many years worth of experience working with organic search and SEO as well. He has developed and executed paid advertising campaigns for various types of business types and verticals, but his goal for all of his clients remains the same – how do they measure success?
While at FIU, he obtained a Master's of Science in Management Information Systems in order to better understand all digital facets of an agency. He also has a Bachelor's of Science in Biology, and even attended medical school for a few months, but considering that he built paid campaigns for clients in order to help pay for school, it looks like he found his calling.
He's a techy with a personality, a movie buff, and in his own words, "music is my everything," so feel free to start a conversation with him on any of these topics.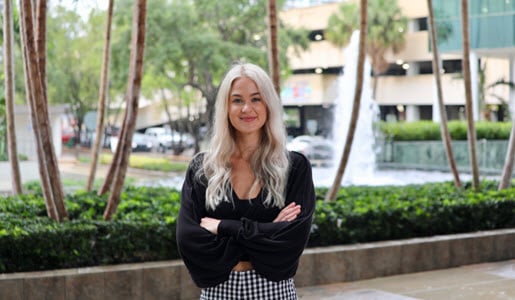 Taylor Baselice
Senior PPC Specialist & Project Manager
---
Taylor Baselice is a PPC Specialist and Project Manager with several years of experience at Next Level Marketing. Taylor specializes in ROI-focused PPC strategies using Google Ads, Bing Ads, and several other platforms, as well as SEO content writing, and social media marketing. She strongly believes in creating a fashionable and trendy workplace.
During her time off, Taylor's favorite thing to do is spend her weekends in The Keys with her boyfriend, their bull terrier, and their Mako.
Marilyn Medina
PPC Specialist
---
Marilyn Medina is a PPC Specialist at Next Level Marketing. She specializes in creating successful PPC strategies. Marilyn is very interested in learning as much as she can in the marketing industry to help businesses continuously strive for success. She is a recent graduate with her Bachelor's in Business Administration, with a Concentration in Marketing.
Marilyn will be attending Florida International University to obtain her Master's of Science with a concentration in Marketing. Marilyn loves to travel, trying new foods, and spending time with those that matter most.
SEO | Search Engine
Optimization Team
Lydia Adams
Director of SEO
---
Lydia Adams is the Director of SEO at Next Level Marketing. She is the queen of task organization and loves a good color coordination. Her main priority is keeping tabs on each SEO client and lending a helping hand when deadlines are fast approaching.
Lydia received her Bachelor of Science Degree in Advertising from The Art Institute of Fort Lauderdale with Portfolio of Excellence. She also obtained her Associate of Arts Degree in English, graduating with high honors. Both degrees have provided her with a strong analytical and creative thought process that provide a unique view to any client goals.
With previous advertising agency experience, she has an extensive background in technical SEO, content strategies, organic outreach, community management, and paid social advertising. While Facebook and Instagram advertising may be her favorite, she always makes her way back to SEO because without a powerful website, paid advertising can only do so much.
Lydia has a strong passion for all flaming hot snacks, Disney movies, and funky pins. In her spare time, she enjoys going to Florida Panther hockey games, playing outside with her dog, and catching up on the latest show to binge watch.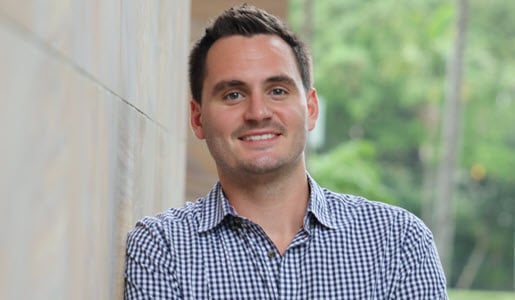 Tomas Gallo
SEO Project Manager
---
Tomas Gallo is a public relations writer for Next Level SEM. He grew up across four continents and found himself brewing a passion for writing after making Florida his home. He attended the University of North Florida for his Bachelor's Degree in Public Relations, which spiked his interest in writing for the media. He began writing content for small businesses, universities, and local events which provided a balance between creative and non-fiction writing.
He is fluent in English and Spanish and loves being exposed to new cultures and languages. He plans on earning a Master of Science in Communication Management in the next few years. He enjoys the outdoors, exquisite food, hard work, and dogs. He enjoys coming into work every day and working with his peers to increase the awareness of their clients. His passion for writing and experience with digital marketing work hand-in-hand to promote the products and services his clients have to offer.
Zoraida Ramos
Junior SEO/PR Specialist
---
Zoraida Ramos is a junior SEO/PR specialist at Next Level Marketing. She grew up in Miami where she pursued her Bachelor's Degree in Public Relations, Advertising and Applied Communications from Florida International University. Little did she know, she would find a passion for SEO while also continuing in the public relations field right here at Next Level Marketing.
She is fluent in English and Spanish thanks to growing up in the city of Spanglish. When she's not diving into keyword research and public relations, she enjoys working with youth at her church, or spending time family, friends, and her Rottweiler. She loves watching movies, trying new food, and singing when no one is listening.
Eric Edelman
Content Manager
---
Eric Edelman is the Content Manager at Next Level Marketing. Alongside the Next Level Marketing Content Team, he coordinates with clients to construct eye-catching content to make their digital marketing dreams a reality.
Prior to joining Next Level, Eric has been (and remains) a creative consultant, freelance writer, and professional copywriter. From digital platforms to local print publications, Eric's has crafted published works that stretch the gamut from sportswriting to print advertorials. A Magna Cum Laude graduate of Florida Atlantic University's Multimedia Journalism program, Eric is passionate about communication, history, global affairs, music, sports, and politics. In his spare time, he enjoys weight training, podcasts, long-distance running, martial arts, and occasionally, chipping away at his autobiographical novel.
Jovel Johnson
Senior Editor/Publisher
---
With years of editing, writing, and media production experience, Jovel Johnson has lent her talents and expertise in front and behind the scenes to various mediums and industries, including journalism, film, music, and corporate marketing.
She continues to immerse her talents in her creative endeavors.
WEB | Web Design &
Development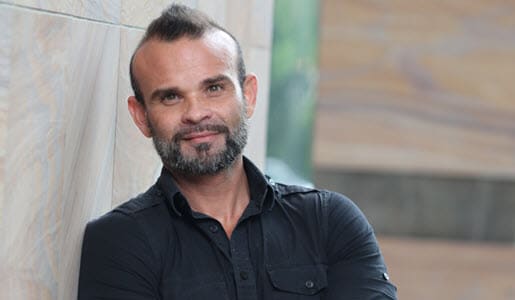 Joseph Pagan
UI/UX Architect | Director of Design
---
Joseph Pagan is a media arts specialist focusing on website design and development. With over 16 years experience Joseph Pagan specializes in Website Design, HTML, CSS, App Design, Graphic Design, Branding and also Product Design/Manufacturing.
He has designed websites for major brand companies like Sugar Factory, Hontus, Mia Toro, Cafe Iguana, Planet Traveler USA and many more.
He has a Bachelor's degree in Media Arts and Animation from the Art Institute of Ft. Lauderdale. He has worked with many companies to build and elevate a strong brand presence through Logo Design, Website design, Social media advertisements, Video, and Magazine Advertisements.
His most recent project Space Case 1 (SC 1) has gained recognition from many media sources like Forbes, CNN and the New York Times for being technologically ahead of the industry.
Ilyess Oueslati
Web & Graphic Designer
---
Coming from a family where visual precision was an art practiced with quality, Ilyess Oueslati embarked in the field of web design while preparing for his degree in computer science and multimedia. This was accompanied by the achievement of graphics and web projects dedicated to the professional field.
The investment of his skills is focusing primarily on the issuance of new Web/Mobile design concepts and ideas.
One of the most important goals is to create web and mobile design easier for users and attractive enough to appeal to the audience. For Ilyess, his day is not complete until he finds or makes a new trend chart to apply to his projects and meet customer expectations in South Florida.
Bruce Baker
Director of Web Development
---
Bruce Baker is a software engineer specializing in website development and technologies used for creating interactive user experiences. He got into programming as an undergrad attending college at Indiana University, back when the iPhone App Store was in its infant stages. By noticing a gap between social media and sports, Bruce set out to create an innovative means for sports fans to communicate seamlessly.
Since his first venture into the world of development, Bruce has gained first hand experience in developing for multiple platforms including web, mobile, and virtual reality. Using such skills, Bruce has completed projects in several fields such as healthcare, sports, beauty and eCommerce.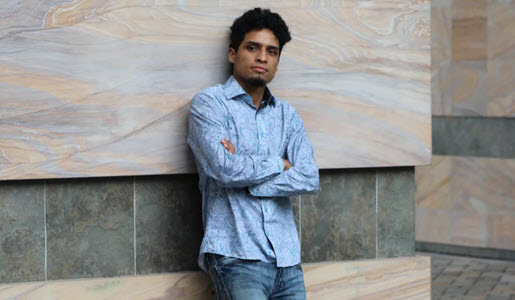 Abner Molina
Social Media Project Manager
---
Abner Molina is the Lead Paid Social Strategist at Next Level Marketing. His creativity and ability to discover markets and penetrate them gives him an upper hand compared to other social advertisers.
When it comes to paid social, Abner focuses on long-term branding goals and marketing resolutions. He aims to build a brand up and makes sure that the ads he manages are not only growing their sales but creating a healthy environment of success for long-term growth. Abner loves new ideas and is constantly improving his skills sets daily to make sure any ads he manages are using the latest techniques to ensure the highest return on ads spent.
In his spare time, Abner enjoys cooking, playing basketball, loves learning new things, traveling, is in love with Italian cuisine, and is an overall very competitive person. It is part of what drives him to continue to learn and become better at everything he does!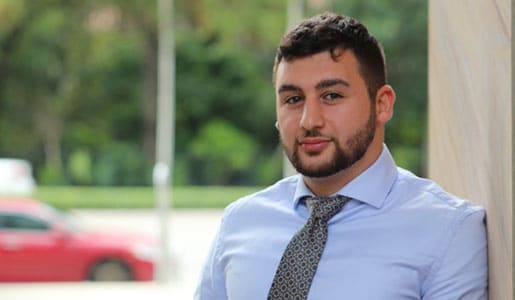 Robert Sahakyan
Senior Paid Social Specialist
---
Robert Sahakyan is a Junior PPC Specialist at Next Level Marketing. He has an Associates Degree in International Economic Relations from The University of Economics - Varna. He has also earned a scholarship in Economics to study in the Czech Republic.
Robert has several years of experience combing Sales, Paid Social and workflow automations to achieve effective and efficient outcomes. He is now specializing in Google Ads, Bing Ads and other paid platforms to maximize his impact as a Digital Marketer.
Maria Camila Leal
Social Media & Graphics Specialist
---
Camila is a social media specialist here at Next Level Marketing. With a degree in International Business and minor in Marketing and Market Research, she enjoys creating branding strategies and working in digital marketing. Her real passion is channeling her creative energy in graphic design.
Using her skills and experiences, Camila has become enamored with both the creative and advertising aspects of social media. She also manages the social media of influencers, and creates strategies to grow their social media platforms.
In her spare time, she loves traveling, spending time with her family & boyfriend, and going to the beach!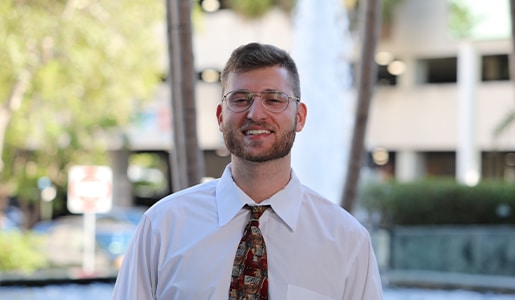 Andrew Bellio
Junior Social Media Strategist
---
Andrew Bellio is one of our social media assistants at Next Level Marketing. He obtained an Associate's in Marketing from FGCU and has been passionate about marketing ever since he can remember. His skill in video editing and creative vision are both great assets, especially when it comes to creating social media calendars and branded ads.
In Andrew's free time he likes to work on developing his FOREX trading algorithm, learn about investing, and work on his website. He has an entrepreneurial mind and spirit. After work, you will most likely find him at the gym.