Grow Your Business Through Paid Social
Backed by 20+ years of online marketing data, we analyze your campaign, recognize your mistakes, and provide an advantageous strategy to maximize results. We will then present the facts to you in a private video that you can watch at your leisure.

Free Paid Social Media Strategy Audit & Strategy
Free Paid Social Media Advertisement Analysis
Personalized Consultation With Our Paid Social Strategy Experts
Free Same-Day Paid Social Media Campaign Quote and Estimate
Proven and Profitable Paid Social Media Strategies & Tactics
Get your FREE Paid Social Audit & Strategy Session
Grow Your Business Through Organic Social
Get your FREE Organic Social Audit & Strategy Session
Backed by over a decade of social media marketing, Next Level uses time-tested stratigies to take your social advertising to another level. We provide ever-evolving stratigies that ONLY get better over time.

Free Organic Social Media Strategy Audit & Strategy
Free Organic Social Media Analysis
Personalized Consultation With Our Organic Social Strategy Experts
Free Same-Day Organic Social Media Campaign Quote and Estimate
Proven and Profitable Organic Social Media Strategies & Tactics
Clients That Nlm Proudly Serves

Dermaclinic's calls and form fills grew over 425% after implementing a organic social strategy, This resulted in thousands of extra revenue every week!
They have now collected over 1,000 new leads over the past 3 months between phone calls, direct messages, and Facebook lead forms!
Dermaclinic is now well known within a 17-Mile radius due to Facebook's low advertising costs, Next Level's Ingenious strategies, and Dermaclinic's great receptionist team.
6,000
4,000
2,000
Jan
Feb
Mar
Apr
May
Jun
Jul
Aug
Sept
Oct
Nov
Dec

With a well-built full social media campaign funnel, we decreased Sea Pointe Construction's cost per lead by nearly 5,000%!
We also tripled their webinar attendance after launching our organic social media strategy promoting their online remodeling & design events.
Every webinar produced hundreds of email addresses which we utilized to remarket Sea Point's remodeling services on Facebook and Instagram
6,000
4,000
2,000
Jan
Feb
Mar
Apr
May
Jun
Jul
Aug
Sept
Oct
Nov
Dec

By utilizing their all-time customer list, we were able to build a solid prospecting campaign that generated a 10:1 ROI for their online hazardous material training course!
They also increased their returning customers by 34% due to our solid remarketing campaign strategy
Their average CPC decreased by 162% between all of their social media campaigns
6,000
4,000
2,000
Jan
Feb
Mar
Apr
May
Jun
Jul
Aug
Sept
Oct
Nov
Dec
In today's ever-changing Social Media landscape, it's more important than ever to have dynamic deliverables in your Social Media package. With algorithms constantly shifting and evolving, you can't rely on standardized, cookie-cutter solutions that may have worked in the past. Instead, you need to be nimble and adaptable, cashing in on the deliverables that your account truly needs to succeed. By being dynamic and responsive to the ever-changing algorithm, NLM will be able to keep your account one step ahead of the competition. So don't be afraid to shake things up and try new things! Dynamic deliverables are key to Social Media success in the modern world. But you may be wondering- how do I "cash" them in? Well, when you sign on for your static monthly deliverables, you will be automatically awarded with Loyalty Media Assets. As the name suggests, Loyalty Media Assets are essentially points you can use to change up what our team delivers to you month to month. The longer you remain a loyal NLM client, the more Asset points you'll receive each month.
What is Organic Social
Media Marketing?
Organic social media marketing is everything you do via social media with the exclusion of any paid or sponsored posts. It includes commenting on recent posts, replying to direct messages, creating branded Instagram icons, fashioning engaging content, and more! At NLM, we know from experience that organic social media management is a powerful complement to your paid social ads strategy and that it helps foster a good relationship between your and your target customer.


To ensure that your social media presence is consistent and engaging, building an organic audience is vital. Your Facebook page, Instagram profile, LinkedIn page, YouTube channel, and Google My Business page are popular social networks where your potential or existing customers will turn to when they have any questions and need to know about your company/products.


If your social media pages are outdated or empty, it can have a negative impact on your paid ads. Consumers prefer to trust a page with thousands of followers over a page with no followers and no posts. Many business owners make the mistake of focusing solely on paid social ads, but at NLM, we understand that both paid and organic social media marketing must go hand in hand to create the most effective social media marketing strategy.
How Does Organic Social Help
Generate More Income
A social media ad is an effective way to create your first impression as a brand, but what happens after is what separates a mediocre business from a well-established and high-converting business.


Our social media packages are carefully crafted to add valuable touchpoints throughout the customer journey that help convert prospects into paying customers.


Here are two examples of social media strategies that help our clients generate more business:
Collecting More Reviews:
As you know, local businesses live and die by happy customers and reviews. Our team has engineered email marketing automations and triggers that have helped businesses grow their reviews and branding across social media platforms such as Facebook, Google My Business, and Trip Advisor. As result, this generated valuable touchpoints to all customers who were debating whether or not to trust that business.
Collecting Email Leads and Growing Social Proof:
People trust brands that have followers, not a brand with zero followers, or one with a limited number of followers. For example, the reason a consumer will choose to buy boutique bras from one company over the other is usually the effectiveness of that brand's social proof. The greater number of people engaging with a business, the greater that business's social proof happens to be.

We are experts at building that highly coveted social proof! Our team carefully crafts social media giveaways that are curated to produce a high volume of leads and followers that come directly from your target audience. We will talk more about how we use these strategies later on.

We've provided two examples, but there are hundreds of ways that we can create custom social media strategies that match your business model and can help you generate more business!
What is Included in NLM's
Social Media Services
Depending on what you are looking to achieve, we can create packages that fit your business! Here is a breakdown of our social media services:
Social Media Calendar Creation:
Our in-house social media calendars are curated by our social media specialists using the latest trends and best practices. Calendars include stories, surveys/polls, custom graphics, branding, offer on-demand post creation within 24-hours, contain professional-level copywriting, and more! Our robust calendars keep your pages fresh and ready to grow! Give us a call at 1-844-SEMNEXT to learn more!
Reputation Management:
Reputation management allows for you to step back from your social media accounts and allows us to take over! If your brand generates a lot of inquiries, engagement, or if you run ads, then reputation management is the perfect option! Our team will actively monitor your social media accounts and reply to all comments and direct messages. Additionally, we invite users who engage with your ads or organic posts to like your brand page. Over time, your page will grow and you will close more sales as a result of our social media reputation management!
Giveaway Management:
Who doesn't like a free gift? Our giveaway strategies include a mixed-marketing approach that will allow you to maximize your social growth across your most prominent accounts, all while collecting valuable data from your ideal clientele. Here is a real-life example from a client of ours, who sells boutique coffee.

We created a paid social campaign that targeted ONLY people who like coffee AND people who like Nespresso machines. Our giveaway featured a 6 month supply of coffee cups valued at an MSRP of $200 USD. This, however, only cost the coffee company 50 dollars worth of product since they used their own product for their giveaway sweepstakes. The results? Our giveaway campaign grew their followers, increased email leads, and made sales surge exponentially through this mixed strategy, all while limiting their overhead!
Email Marketing and Automation:
Email marketing is an important part of many businesses that work more in the digital world such as e-commerce stores, local service businesses, and other businesses that rely heavily on the internet. Our email marketing services can include a monthly newsletter or an automated protocol that will help convert users who are already inside your marketing funnel. An example of automation is an email marketing campaign "pings" users who have filled out a contact form but have yet to be contacted by a sales rep. This ensures you can automatically follow up with prospects en masse without having to make direct calls.
SMS Marketing and Automation:
SMS is very similar to email marketing with the exception of it having a smaller copy and more direct call-to-action. Our team has developed SMS notification sequences for apps, local businesses, and more! These sequences remove the manual labor of having to send an SMS notification to a customer when they have received a service or product. Instead, it is sent by triggers that are enabled based on customer interactions with your website, app, and more! We also offer monthly SMS management that aims to increase revenue through monthly promotions, sales, and exclusive offers.
Social Media Optimization:
Social media optimization is the beginning of any high-converting social media page. We provide many social media optimizations through our various social media packages. One important example is the design of Instagram Icons. An example of social media optimizations that come with our social media packages is the design of Instagram Icons that will be used to save stories within important categories to your businesses. Our team will assess your brand, and let you know what optimizations are most recommended based on your business type!

This is just the tip of the iceberg. Want to learn more about our packages? Our team is ready to answer any questions regarding proven social media strategies that will help your business grow! Complete our contact form or dial 1-844-SEMNEXT to learn more!
Why NLM's Social Media Marketing
NLM was one of the earliest digital marketing agencies to recognize the power of social media marketing, and we continue to believe that no business, regardless of size, can afford to ignore its tremendous influence and reach.
Building Robust Engagement
We have the skills to weave a cohesive social campaign for you and build robust engagement with your audiences by telling your story through a combination of paid and organic social media marketing. Wherever possible, we identify key social influencers and leverage their power and influence to achieve strong social endorsement for your products and services.
Reaching The Targeted Audience
Analyzing the complex social media landscape, we use smart-targeting to reach out to the specific demographics on social media that are most likely to be interested in your offerings. For instance, Facebook, Instagram and Twitter allow us to use hashtags that allow us to show our social messages organically to your ideal clientele.
Utilizing The Optimal Content Mix
Numerous studies have shown that video is the most impactful form of social content. Although we are not going to presume that videos will work for your business if they work for others, we will experiment and see where it takes your social pages!
Achieve Digital Dominance
With a Next Level Social
Media Marketing
Campaign
Whether you're looking to increase engagement, spread your message, or super-charge your ROI, social media marketing is essential for long-term success. At Next Level Marketing, our team has the expertise and know-how to leverage a captivating social media marketing campaign to help you achieve an unparalleled level of success. To book your free social media marketing strategy session, complete our contact form (also available at the top of the page) or dial
1-844-SEMNEXT
.
What our Clients have to say about working with Next Level!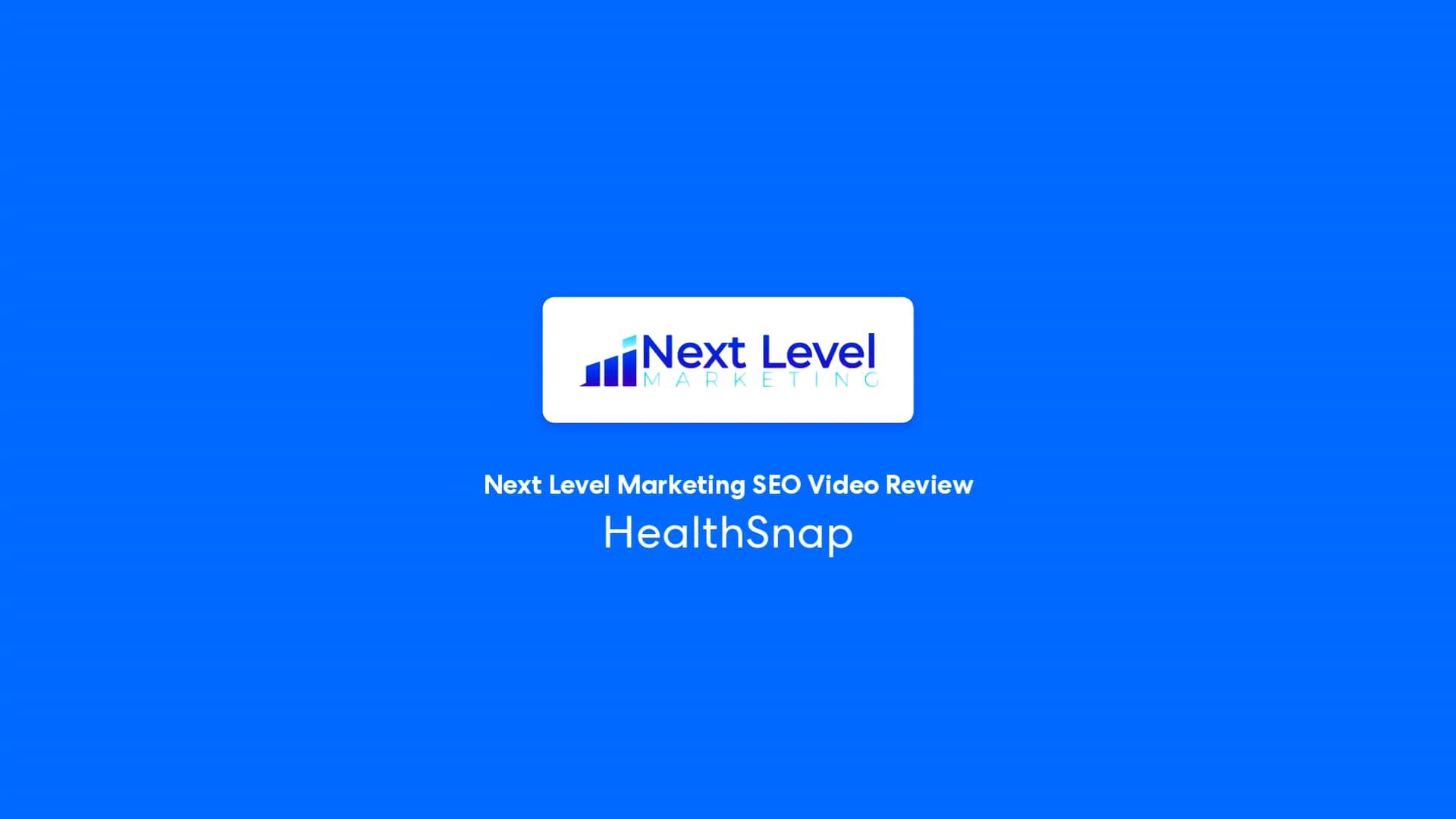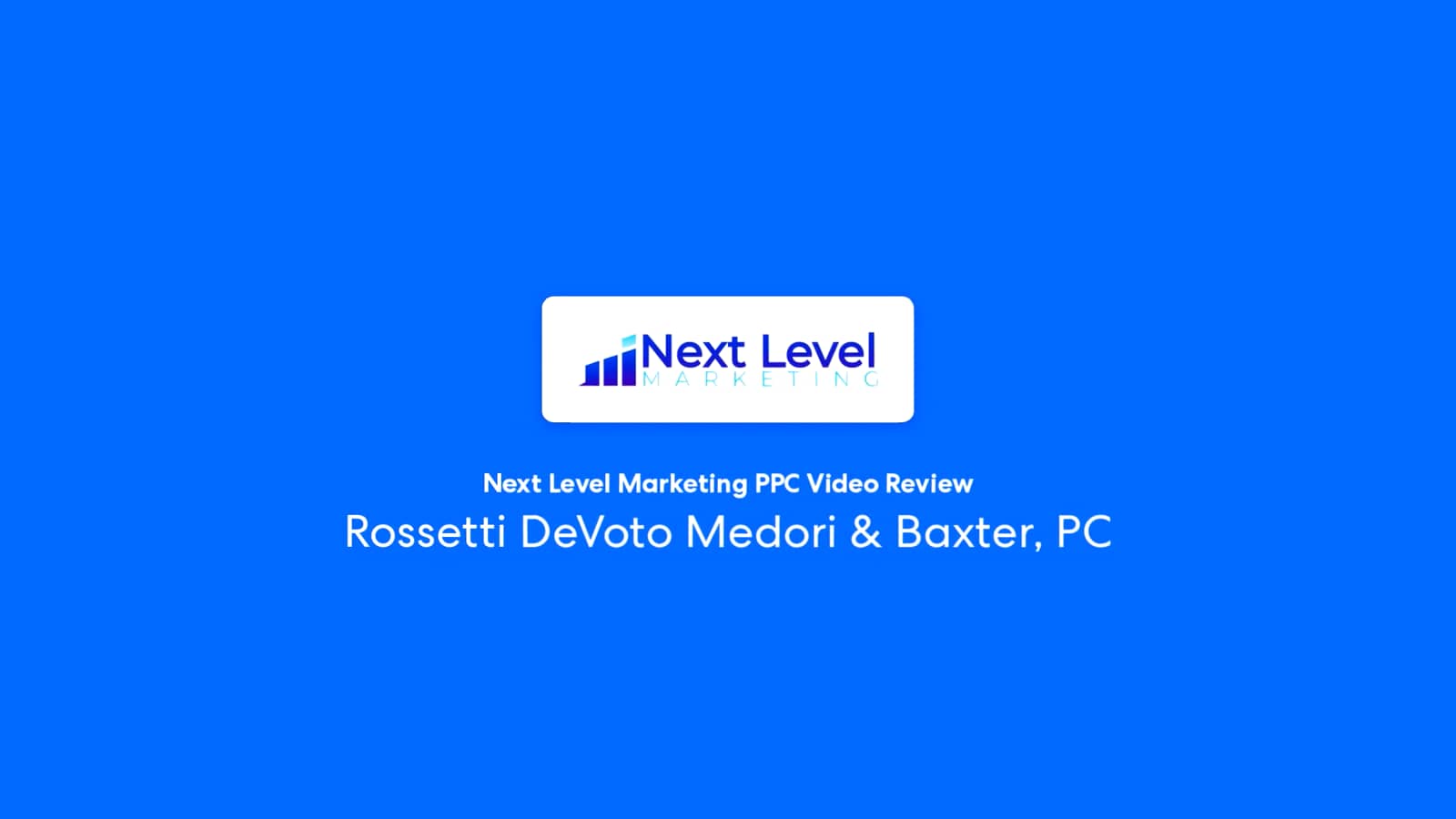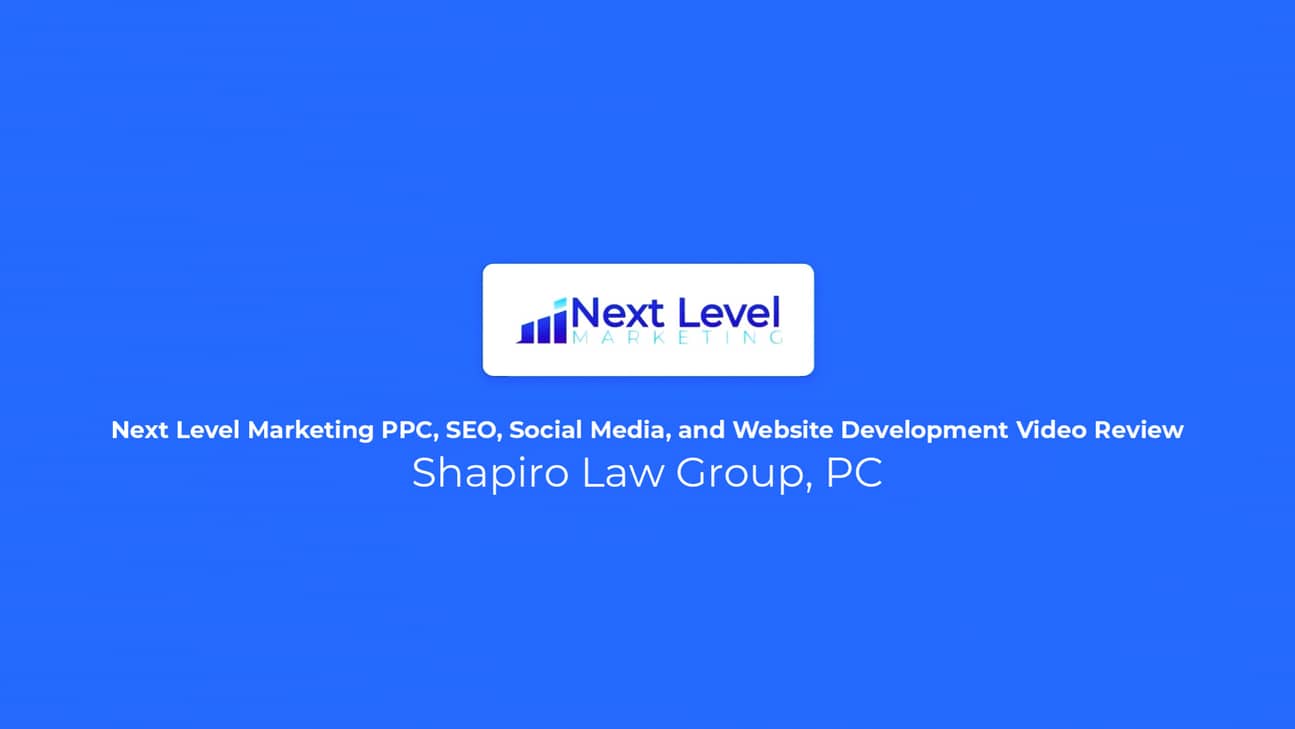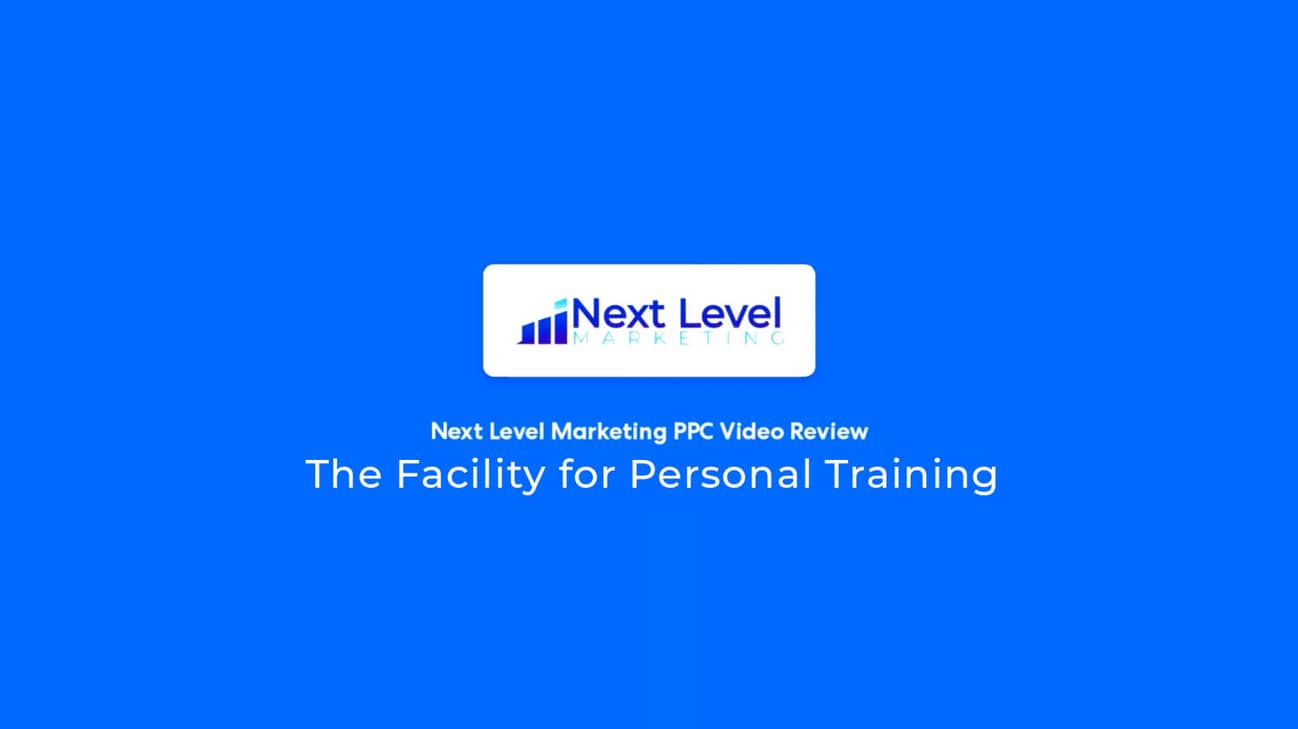 What Our Clients Are Saying...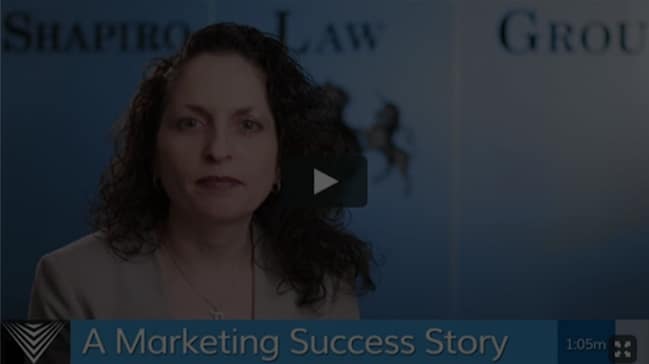 Anna Shapiro, Esq., LLM
Shapiro Law Group, PC
Compared to our previous marketing company, our leads are flowing in, they are better quality leads and it is keeping us extremely busy. I am very impressed with Next Level Marketing.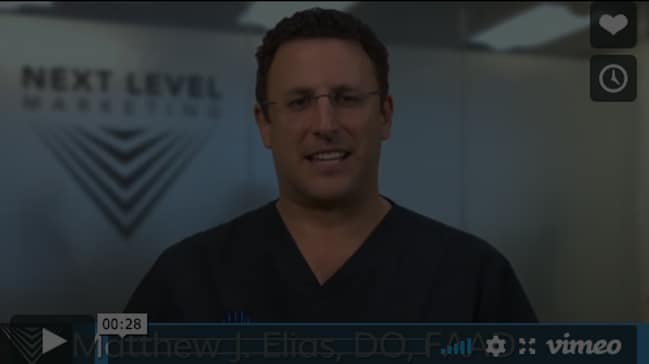 Matthew J. Elias, FAAD
Elias Dermatology
Next Level Marketing has provided outstanding service since day one. The SEO Strategy has me ranking number one in my area and I've never been busier.