Get your FREE Connected TV Ad Audit & Strategy Session
Launch your own, custom Connected TV (CTV) campaigns with ease, thanks to our incredible video advertising service powered by our exclusive CTV Partner Platform. This incredibly versatile service from Next Level Marketing will allow businesses to reach a whole new audience via smart TVs, and OTT devices. People are watching less cable, and more streamed television through smart devices. Our video advertising services make it easy to set up new ad campaigns that go directly to that audience, at a fraction of the cost of a traditional television ad. Here's how it works…

Free Connected TV Ads Audit
& Strategy
Free Connected TV Ads
Advertisement Analysis
Personalized Consultation With Our Connected TV Ads Experts
Free Same-Day Connected TV Ads Campaign Quote and Estimate
Proven and Profitable Connected
TV Ads Strategies & Tactics
Brands That Use MNTN's Platform
Think of these CTV video advertising campaigns the same way you'd think of TV ads, but updated to meet the new demands of how we watch visual media. They can be long or short ads, deliberately focused on either a wide audience or a very specific one. Whether your audience is using a tablet, smartphone, or smart TV, your ads will show seamlessly as they stream. The best part is, NLM will take care of it for you!
Easy Media Transfers
Simply send us the media files you'd like added to your video advertising campaign, or give us access to your cloud storage account. We can upload as many files as you want, edit them to fit your video needs, and transfer high-quality files to create the sharpest audio and visual experience possible.
Target the Perfect Audience
Audience targeting through our video advertising platform partnership creates exposure to channels that you may not have previously advertised to. For example, if anyone in your target market is watching streaming TV on their Roku, Amazon, Firestick, AppleTV, etc., we can target them directly with your ad. We can also re-target ads as much as you need, and upload your target preferences via first-party data or Oracle Data Cloud segments.
Ready to Launch
Once we've uploaded your media, selected your target audience, and selected your video advertising scope, you're ready to launch your campaign! Set budgets and goals through the platform, as well as the range of dates you want your campaign running for. Your campaign will launch when you're ready and can be paused whenever you need to make changes.


Metrics and Tracking
No good video advertising campaign is complete without detailed metrics and performance tracking. That's why we've worked hard to bring you the best, most effective metrics tracking tool to help measure your campaign's success. Our reports dashboard gives us a comprehensive ability to segment data and will help us inform you on where your campaign worked or didn't work best.
Brands Level-Up With the Powerful
Performance of CTV Video Advertising
Through this incredible technology, dozens of the world's biggest brands have already seen the tremendous benefits of our partner's video advertising services. These brands include Boll & Branch, hertz, Yeti, COACH, Ferrari, and Lands' End, just to name a few. We are offering scalable video advertising services, through our partnership with MNTN, to brands of all sizes and can work with you to set up a custom solution that works best for your needs. Whether you're a new brand looking to make a big splash or an existing brand looking for a revamp of your marketing exposure, NLM and MNTN have got you covered.
The way people consume media has evolved rapidly in recent years, and therefore our marketing efforts to reach them must evolve as well. With CTV video advertising services through our partnership with MNTN, you can now reach a streaming audience that grows by the minute. CTV video advertising allows us to segment, target, and measure the effectiveness of these types of ads with far more success than ever before. Don't sit on the sidelines or ignore this space. Let us set up your campaign, launch, and drive new business with this incredible new service.
Learn more about Next Level Marketing here, or email us with any questions, comments, or concerns.
Reach Your Ideal Audience With Performance TV.
Connected TV Is More Than Brand Marketing
Connected TV has been refined by our partner MNTN from a brand marketing channel to function like paid search and social— connecting you to the best platform and enabling you to launch conversion and revenue-focused campaigns that are self-managed.
Performance Marketing Comes to Television
Through combining optimization, attribution, and targeting with the reach of Television, advertisers can access the true performance potential of Connected TV and drive results that surpass search and social on a grand scale.
Define Success with Measurable Metrics
Precision measurement indicates that viewers are more inclined to visit your site and make a purchase after watching a Performance TV ad.
No estimates or guesswork. We help combine TV advertising with measurable success.
Performance TV Campaign Benchmarks
Easy Campaign Setup Gets You Live in Minutes
Upload Your Creative
Drag and drop, or link your Dropbox or Google Drive for easy upload.
Our partner platform automatically ensures your video creative is aligned with TV standards.
Expand your Youtube advertising creative's lasting impact through Connected TV.
Target Your Audience
Target viewers based on their interests, location, in-market status, and more.
Choose from over 30,000 audiences through the fully integrated Oracle Data Cloud.
Assimilate your CRM data to reach viewers currently in your sales funnel.
Launch Your Campaign
It's completely self-serve, so you can launch when it's best for you without any wait time.
Once you have uploaded your creative and selected your audience, you're all set.
Launch TV Ads with ease just like a search or social campaign.
Measure Your Success
Get exact, actionable data to be analyzed in real-time.
Track site visits, impressions, conversions, and more— all exact, no estimating.
Complete Google Analytics integration enables you to measure impact in conjunction with other channels.
EyeBuyDirect, the leading online retailer of fine and fashionable eyewear, drove consistent, strong traffic to their website to help fuel their lower-funnel campaigns.
Using Performance TV prospecting, they drove a significant amount of new users to their site. Site traffic jumped 14% year over year after their campaign launched—all at an efficient $5.82 cost per site visit.
Retarget Site Visitors on
Connected TV.
How Connected TV Retargeting Works
It combines the capabilities of digital retargeting with highly engaging ads that reach viewers actively streaming their favorite shows.
Set Your Pixel
Set up a MNTN campaign, then place the MNTN Pixel on your website.
Build Your Audience
Once the pixel is live, any visitors to your site get added to the retargeting audience pool.
Retarget Viewers
Any user who visits your site is now eligible to receive Connected TV retargeting ads.
Home decor and design brand, Lighting New York, wanted a new way to retarget their users and leverage the power of Connected TV. MNTN helped them retarget high-value shoppers on CTV, web and mobile to maintain brand recall and drive results that surpassed their display-only retargeting efforts.
Adding Connected TV into their direct-response ad strategy helped to drive home their message and better reinforce their brand story, which achieved 12.93X ROAS and a 15% average lift in channel performance compared to display retargeting alone.
Industry-Leading Connected TV
Attribution.
Fully Integrated Into Google Analytics
Our partnered cross-device attribution is fully integrated into Google Analytics, meaning that you can precisely track and verify all traffic and conversions across all devices—including Connected TV.
Tie App Downloads to Your TV Campaign
Promoting your mobile app? You can measure the number of downloads driven by your Connected TV campaign. Our integration with leading mobile attribution and analytics providers gives you insight into your campaign's app installation impact.
Fully Integrated Into Google Analytics
Integrations with the leading location-data providers give us access to device graphs, tracking millions of devices and physical store visits. Those insights can be used to track how your ad spend affects purchases, in-store traffic, and more.
Take Cross-Device Performance to the Next Level
Cross-Device Verified Visits is our proprietary technology that measures any user visits to your site following the guaranteed in-view display of your ads, in a window of time defined by you. To ensure accurate attribution, if a user views a MNTN ad impression but then engages with another paid media source—it won't take credit for the visit.
User completes an ad (considered viewable by IAB standards) on a household device
User visits advertiser site on any household device within Verified Visit window
User converts within conversion window
Everything to Know About Audience Targeting
Tens of Thousands of Third Party Audiences
Performance TV is fully integrated with the Oracle Data Cloud, providing you access to constantly updated audience segments you can use to create custom audiences, categorized by interests, demographics, location, and more.
Here's just a sample of the audiences you can reach with Performance TV
Sports Apparel
Luxury Gym Members
Yoga & Pilates Enthusiasts
Sneaker Heads
Running Gear
Athletic Footwear: High Spenders
Wellness
Delivery Service
Financial Services
B2B
Easy Campaign Setup Gets You Live in Minutes
Focus your audience using
Visits
Time of last visit
How often they visited
Average time spent on site
Time since last conversion
Pages they visited
Activity
Items they shopped for
Value of items in cart
Average viewed item value
Number of items in cart
Average purchase amount
Location
Country
State
ZIP
DMA
Ads Like You'd See on Network Television
Performance TV ads are exactly like the commercials you see on television— just delivered in a more efficient, targeted manner. Our quality standards for Connected TV are elevated because they're combined exclusively with top-tier network programming.
Need a TV Commercial? We Can Help
Through our connection to MNTN, we've partnered with Quickframe, the leading video-as-a-service platform, and marketplace, to help assist countless advertisers in producing the highest-quality video creative in the most efficient way possible. Alongside our joint partners, we guarantee preferred pricing on numerous packages to accommodate any budget.
Multiple packages and price tiers
Production in less than 3 weeks
A fraction of the cost of working with an agency
B.Y.O.C (Bring Your Own Commercial)
Already running video or TV advertising?
Simply upload your 15 or 30-second video, and our partnered platform will process and analyze it to ensure it's equipped to meet Connected TV broadcast standards.
Omni-Channel Display Ads
Each Performance TV campaign comes polished with complementary display ads designed to extend your message across web and mobile. Whether you have your ad creative already finished or need to start from scratch, we facilitate easy solutions to help you get launched.
Bring Your Own
Upload your own existing display creative with the click of a button
Start From Scratch
Use the integrated Ad Builder to create ads that illustrate your brand with customized fonts, images, videos, and more.
Use Professional Templates
Choose from hundreds of professional templates to fit your industry and unique goals.
Everybody's an Ad Builder
Create beautiful ads from scratch or with a collection of professionally
curated ad templates you can customize to your liking.
Marketers
Marketers Launch performance-optimized ads, no coding required.

Free premium
photography


Pre-set ad templates


Fast go-live
Designers
Quickly create ads that auto-resize into dozens of ad sizes.

Auto ad resizing


Speedy editing


Purpose-built tool
Build One Ad, Get Dozens of Ad Sizes
Create one ad and it's automatically resized for web and mobile placements.
Hundreds of Templates
Customize creative to tell your brand's story.
No Assets? No Problem
Choose images and videos from Shutterstock content library at no additional cost.
Get Your Ads in Motion
Animate still images, use your own, or access YouTube to create video ads
Measure What Matters with
Performance TV.
Television Ads Meet Digital Precision
If you have ever wondered how many site visits your TV ads have initiated, now you can. Our partnership with MNTN provides detailed reporting that segments performance into the metrics that matter most.
Return on Ad Spend
Track revenue generated by your campaign.

Site & Page Visits
Track viewers who visit your site.

Performance by Creative
Know how individual ads perform.

Cost Per Site Visit
See how efficiently your ads drive traffic.

Performance by Geo
Locate regions making an impact.

Network-Level Performance
See which publishers perform best for you.
"Nielsen" for the New Era
We're partnered with the only Connected TV ad solution with a TV Network report, providing you with insight into the publishers and channels that perform the best for you.
You'll know the different types of content that your target audience engages with, providing you with actionable information to improve your overall marketing efforts.
| TV Network Name | Impressions | Conversion Rate | Average Order Value | Users Reached | Frequency | Total Conversions | Order Value |
| --- | --- | --- | --- | --- | --- | --- | --- |
| | | | | | | | |
| | | | | | | | |
| | | | | | | | |
| | | | | | | | |
| | | | | | | | |
| | | | | | | | |
| | | | | | | | |
| | | | | | | | |
| | | | | | | | |
| | | | | | | | |
| | | | | | | | |
| | | | | | | | |
All Your Reporting, All in One Place
From Connected TV to display retargeting, get the most nuanced analytics in the industry for complete transparency when it comes to visits, spend, conversions, and more.
Build It, Save It, Display It
Build It, Save It, Display It Need to see specific metrics? Done. Create an infinite number of reporting dashboards accessible at any time
Display It Your Way
Select from charts, graphs, meters and more to display your metrics
Choose Your Data
Choose from countless data points to visualize what matters most
Perfect Your Layout
Drag, drop, resize, and customize your dashboard exactly how you want it
Fully Integrated Into Google Analytics
MNTN Performance TV allows you to measure and verify your Connected TV campaign performance alongside the rest of your performance channels in Google Analytics.
Measure Connected TV Ad Performance Across the Entire Household
Our joint method uses Cross-Device Verified Visits to measure user visits on your site that follow the guaranteed in-view display of your ads, in a time frame determined by you. When a user visits your ad but ends up engaging with another paid media source, it won't count for the visit, meaning that you'll know exactly when someone sees your specific ad, what device they used to convert, and whether your campaign was the reason behind the conversion.
User completes an ad (considered viewable by IAB standards) on a household device
User visits advertiser site on any household device within Verified Visit window
User converts within conversion window
What Our Clients Are Saying...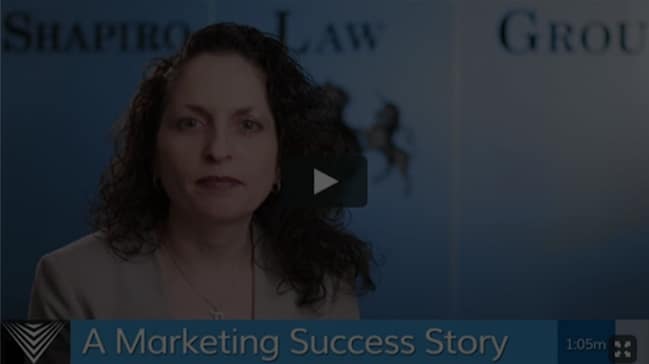 Anna Shapiro, Esq. LLM
Shapiro Law Group, PC
Compared to our previous marketing company, our leads are flowing in, they are better quality leads and it is keeping us extremely busy. I am very impressed with Next Level Marketing.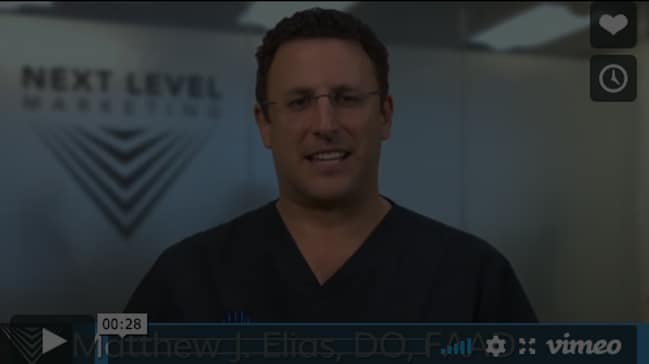 Matthew J. Elias, FAAD
Elias Dermatology
Next Level Marketing has provided outstanding service since day one. The SEO Strategy has me ranking number one in my area and I've never been busier.