Grow Your Brand Organically
Backed by 20+ years of online marketing data, we analyze your campaign, recognize your mistakes, and provide an advantageous strategy to maximize results. We will then present the facts to you in a private video that you can watch at your leisure.
Free SEO Audit & Strategy
Get The Secret Weapons Used By Top Sites
One-On-One Consultation With Our
Chief SEO Strategy Officer
Free Same Day Custom SEO
Protocol & Rate Quote
Use Proven Visitor-To-Lead/Sales
Conversion Rate Techniques
Get your FREE SEO Video Analysis & Strategy
Grow Your eCommerce Store Organically
Get your FREE eCommerce SEO Video Analysis & Strategy
Backed by 20+ years of online marketing data, we analyze your campaign, recognize your mistakes, and provide an advantageous strategy to maximize results. We will then present the facts to you in a private video that you can watch at your leisure.

Free eCommerce SEO Audit & Strategy
Get The Secret Weapons Used By Top Sites
One-On-One Consultation With Our Chief eCommerce SEO Strategy Officer
Free Same Day Custom eCommerce SEO Protocol & Rate Quote
Use Proven Visitor-To-Lead/Sales Conversion Rate Techniques
Next Level
eCommerce Search Engine Optimization
"Our client's success comes first, and that's whats most important to us"
Clients That Nlm Proudly Serves
Organic search optimization increased their website's year-over-year unique visitorship by over 246.89%!
In the last 6 months alone, we have increased their organic search revenue by 50.72%, resulting in an additional $25,000!
Decades was also looking for more in-person visits at their brick-and-mortar storefront. Through Google My Business optimizations, we increased the number of direction requests, website visits, and phone calls, all by over 173% in the last 6 months. Collectively, improving these metrics will lead to a substanstial increase in foot traffic for any brick-and-mortar business!
6,000
4,000
2,000
Jan
Feb
Mar
Apr
May
Jun
Jul
Aug
Sept
Oct
Nov
Dec
261.95%
277.89%
149%
94.41%
Increased organic users visiting the site by 322.05% vs the previous year.
Increased organic orders for those using insurance by 125.89%.
Their goal was also to increase the number of phone calls and form submissions in order to upsell their customers. Comparing this year to the last, we were able to increase phone calls and forms by 214.65% for their organic traffic alone.
6,000
4,000
2,000
Jan
Feb
Mar
Apr
May
Jun
Jul
Aug
Sept
Oct
Nov
Dec
145.05%
294.61%
172.90%
235.81%

Increased organic course orders by 122.05% vs the previous year.
In the last 6 months, we have increased the number of courses purchased by brand new companies to the Hazmat brand by 164.44%.
Comparing this year to the previous, we have also been able to decrease their Bounce Rate to an average of 26.10%, when the industry standard is usually around 60%! This was a 129.56%
6,000
4,000
2,000
Jan
Feb
Mar
Apr
May
Jun
Jul
Aug
Sept
Oct
Nov
Dec
122.05%
130.6%
129.56%
294.41%
Dynamic
Deliverables
In today's ever-changing SEO landscape, it's more important than ever to have dynamic deliverables in your SEO package. With algorithms constantly shifting and evolving, you can't rely on standardized, cookie-cutter solutions that may have worked in the past. Instead, you need to be nimble and adaptable, cashing in on the deliverables that your account truly needs to succeed. By being dynamic and responsive to the ever-changing algorithm, NLM will be able to keep your account one step ahead of the competition. So don't be afraid to shake things up and try new things! Dynamic deliverables are key to SEO success in the modern world. But you may be wondering- how do I "cash" them in? Well, when you sign on for your static monthly deliverables, you will be automatically awarded with Loyalty Media Assets. As the name suggests, Loyalty Media Assets are essentially points you can use to change up what our team delivers to you month to month. The longer you remain a loyal NLM client, the more Asset points you'll receive each month.
eCommerce SEO is a comprehensive search engine optimization strategy to achieve higher search engine rankings and stronger brand visibility across as many digital buying platforms as possible. Whenever customers search for the products you sell, eCommerce SEO can help customers find your products instead of your competitors' products.
eCommerce SEO helps you attract prospects without relying on paid advertising alone. While it's not a perfect analogy, think of pay-per-click or other forms of paid advertising as high-risk investing. Obviously, if a paid campaign is properly managed and optimized, your risk is reduced, but even still, SEO is far less risky than any form of paid advertising. PPC can offer higher returns, but if you're looking for sustained, rock-solid growth for your eCommerce website with far less volatility, you need to invest in an eCommerce SEO strategy.
eCommerce SEO involves many tried-and-true digital marketing tactics, including
Keyword optimization
Site architecture structuring and restructuring
Product descriptions and headlines optimization
On-page SEO and local SEO optimization
Link-building strategies
Enhancing your site's user experience
Optimizing your website's conversion rate
Implementing dynamic tracking to measure site performance
In a world that is rapidly going all-digital, the stakes for online sellers are too high. You need to work with a proven and capable eCommerce SEO specialist to win in an extremely competitive marketplace or risk being left in the dust.
Why Do I Need eCommerce SEO for My Website?
Nearly 50% of all online customers begin their online shopping experience with a Google search.
Through Google search alone, the average online customer has the power to:
View multiple products at once
Compare prices and Features in real time
Compare reviews, ratings, and social media comments
Engage with your past customers
Vicariously experience your customer journey through influencers
These are just a few of the variables that can make or break a buying decision for a prospect. But aside from showcasing the breadth of your brand and products, eCommerce SEO is all about showing up first in the search results.
What good are a fancy website and fleshed-out product descriptions if no one can find them?
If your eCommerce site is not visible among the top search engine result pages (SERPs), you stand to lose vital access to interested and qualified customers. In an over-crowded and fiercely competitive digital marketplace, you cannot win without eCommerce SEO.
"But I don't know anything about SEO! How am I going to compete!?"
We're glad you asked. Here's where we come in.
The Unique Value of Next Level's eCommerce SEO Campaigns
You need an eCommerce SEO partner that can help you step up your game. Whether you want to upgrade an existing website or launch a new online store, our eCommerce strategies apply to any and all enterprises regardless of size.
Our comprehensive approach to eCommerce SEO will help you achieve a decisive competitive advantage for your online store by leveraging the following tactics:
Harnessing the Power of eCommerce SEO Keyword Research
At Next Level Marketing, we know from experience that targeted keyword research is the bedrock of any eCommerce SEO strategy. Without the right keywords, you cannot successfully optimize your category and product pages.
Instead of getting trapped with uber-competitive keywords, we will focus on the untapped and relevant terms your customers are searching for. We will also examine what your competitors are doing to replicate or outpace their strategies.
Implement a Robust Site Architecture to Enhance Your Site's Potential for eCommerce SEO
When we talk about a website's "architecture," we're talking about the order of pages on your website. Having optimal site architecture ensures maximum organic engagement for your website.
On-Page eCommerce SEO
Whether we are creating an eCommerce website from the ground up or implementing a redesign, our goal is to optimize your product and category pages. These pages drive the largest share of your site's visits and conversions.

As part of our on-page SEO strategy, we focus heavily on your most profitable keywords and ensure that each of your products has quality descriptions along with potential click magnet phrases.

Thoughtful use of magnet phrases can optimize your click-through rate (CTR) for every web page.

Implementation of keyword-driven URLs, as well as internal links, will also drive maximum traffic to your high-priority product pages.
Tackling Duplicate Content Issues
Our technical SEO teams at NLM use advanced online tools to perform regular site audits to identify and eliminate duplicate content. If you have hundreds or thousands of product and category pages on your website, duplicate content can be an eCommerce SEO nightmare.
If reading that made your heart drop, relax. We got you.
Our team will identify duplicate content and replace it with originally written content that is relevant to your product and category pages.
Supercharging Your Site's Download Speed
Fun fact: if your site is slow to load, Google will penalize you for it. Site speed affects Google rankings but also user experience. Research shows that a site's shopping cart abandonment rate goes up by almost 30% if it's slow to load.
Many eCommerce sites are cumbersome and slow due to:
Bloated code
Excessively heavy image files
Poor web hosting
Slow servers
We are obsessed with achieving ultra-fast site speeds for our eCommerce clients. We invest in the fastest and most dependable solutions to crank up your website download speed.
Content Quality and Mobile Site Design
We will explore customer demographics to obtain invaluable insights into what your customers want, including perceived wants and needs. We'll then leverage those insights to create custom content that resonates with them and motivates them to make a buying decision.
A majority of customers now prefer to do online shopping using their mobile devices. Our mobile web design capabilities are world-class, and we will set you apart from the competition with a site design that's perfect for desktops and mobile devices alike.
What our Clients have to say about working with Next Level!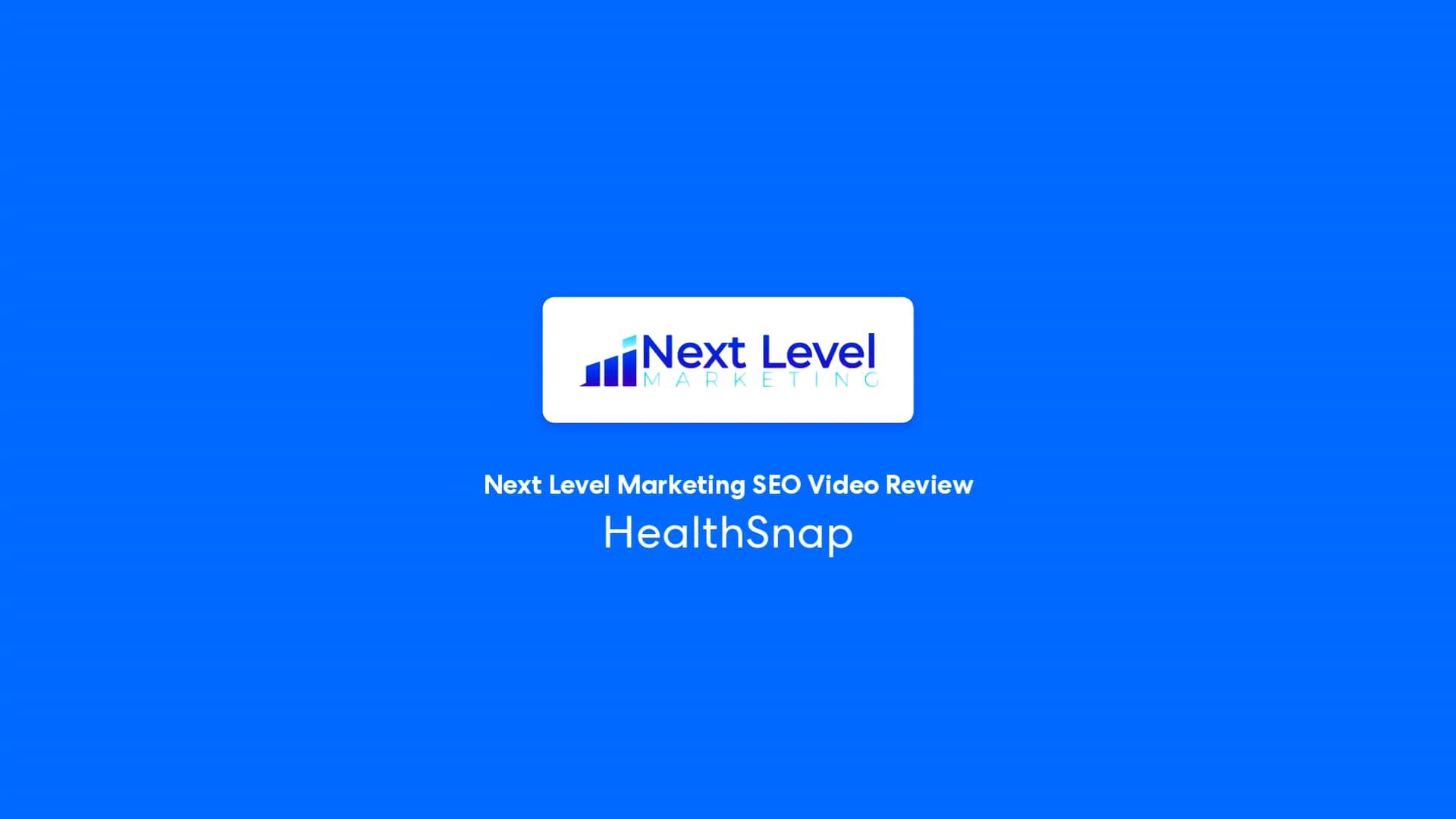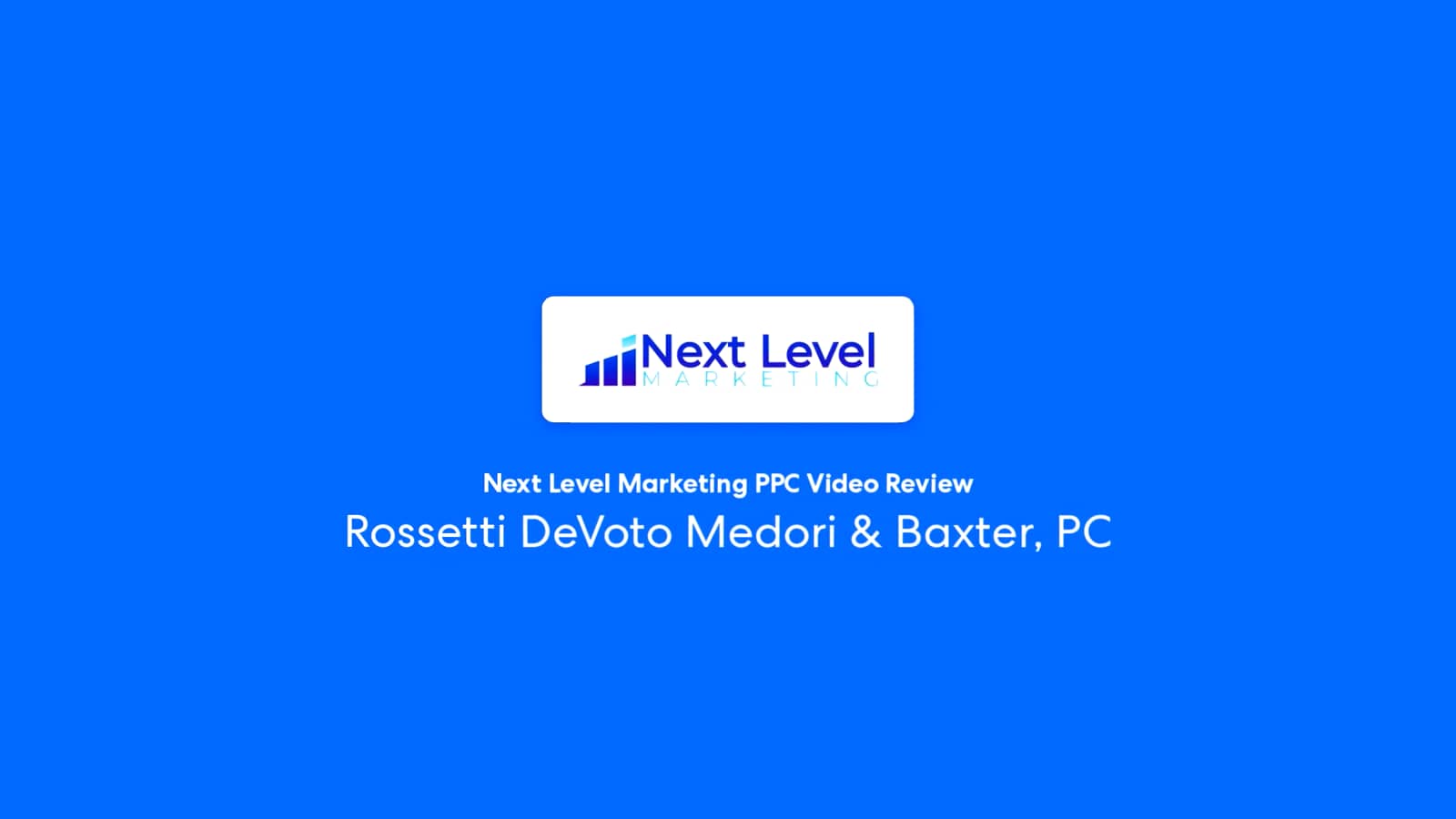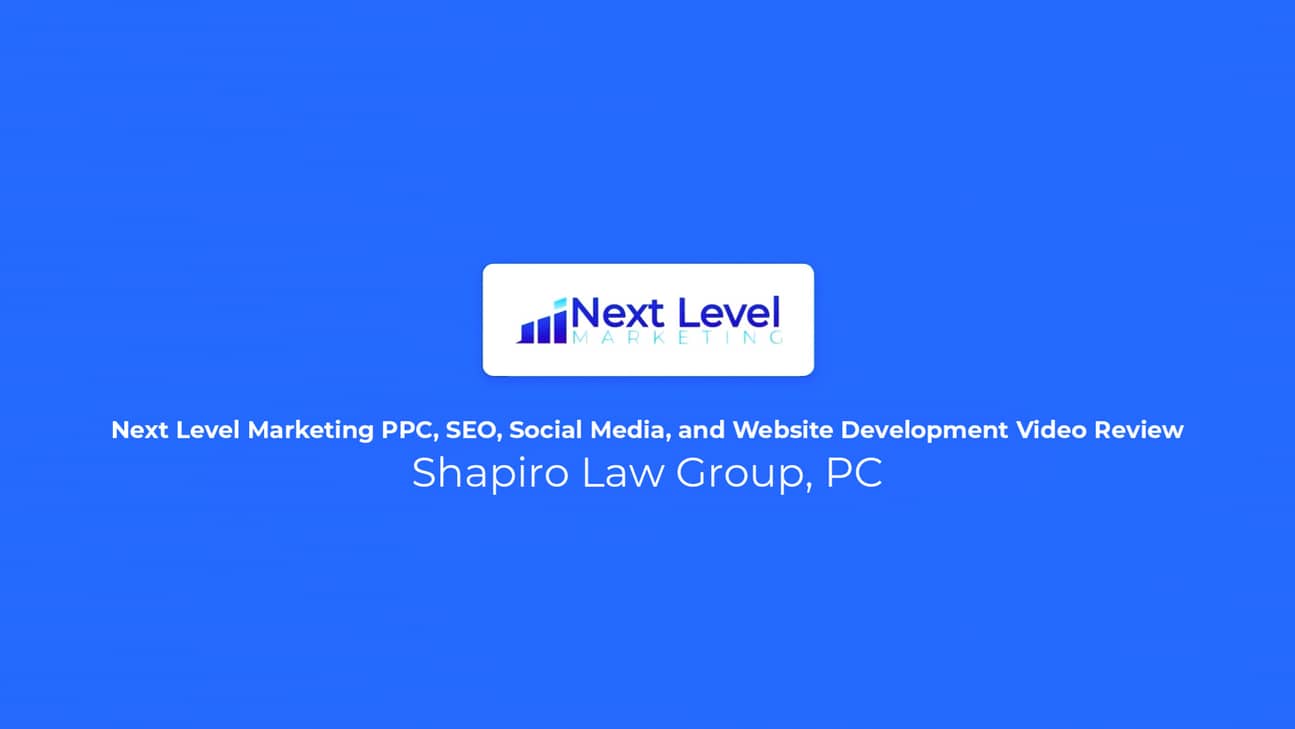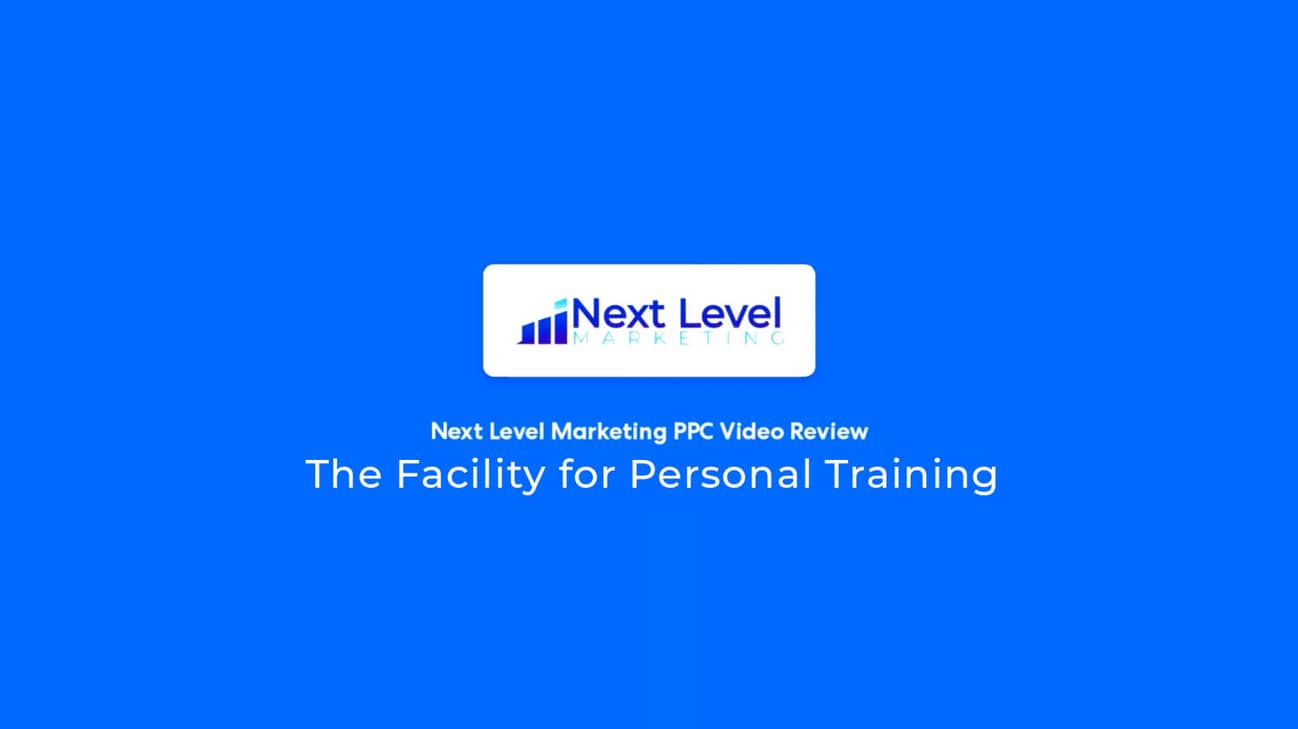 What Our Clients Are Saying...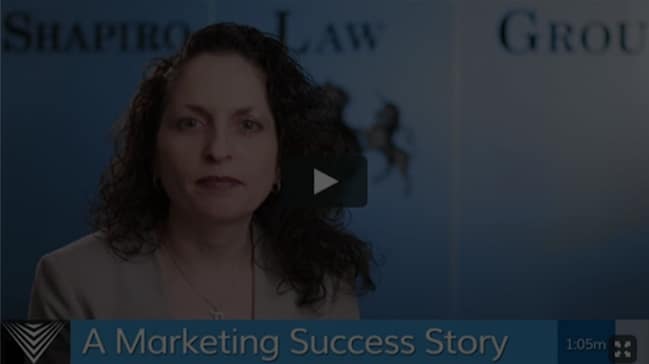 Anna Shapiro, Esq., LLM
Shapiro Law Group, PC
Compared to our previous marketing company, our leads are flowing in, they are better quality leads and it is keeping us extremely busy. I am very impressed with Next Level Marketing.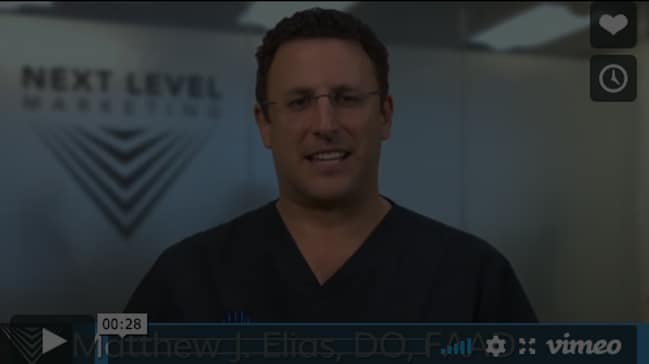 Matthew J. Elias, FAAD
Elias Dermatology
Next Level Marketing has provided outstanding service since day one. The SEO Strategy has me ranking number one in my area and I've never been busier.
Choose NLM as Your eCommerce SEO Expert
The future belongs to eCommerce enterprises. Our agency stands ready to help you capitalize on the eCommerce boom of 2020 and beyond.
With more than 20 years of digital marketing experience behind us, we are strongly positioned to put your eCommerce business on top and exceed your expectations on every front. We invite you to join us for a free strategy session. Call us now at 1 (844) SEMNEXT or contact us online to schedule an appointment.