In a highly digitized world where social media comments and online reviews and ratings have emerged as the key influencing factors that determine consumer choices, no business can afford to ignore its online brand reputation.
Consumer surveys show that as many as three out of four customers trust a brand more if it has a favorable online reputation, while 60% of customers say that negative online reviews about a business deter them from buying their products or services. And that's where the tales of dramatic brand success as well as equally dramatic falls from grace lie for countless businesses that have a digital presence.
When it comes to digital reputation and brand management, you should know what appears on Google Page One about your business when a potential customer Googles your brand name, and what you can do about it. In this guide, we will explain how a dedicated online reputation management company can make a key difference to your brand image, customer loyalty and sales.
What is Online Reputation Management?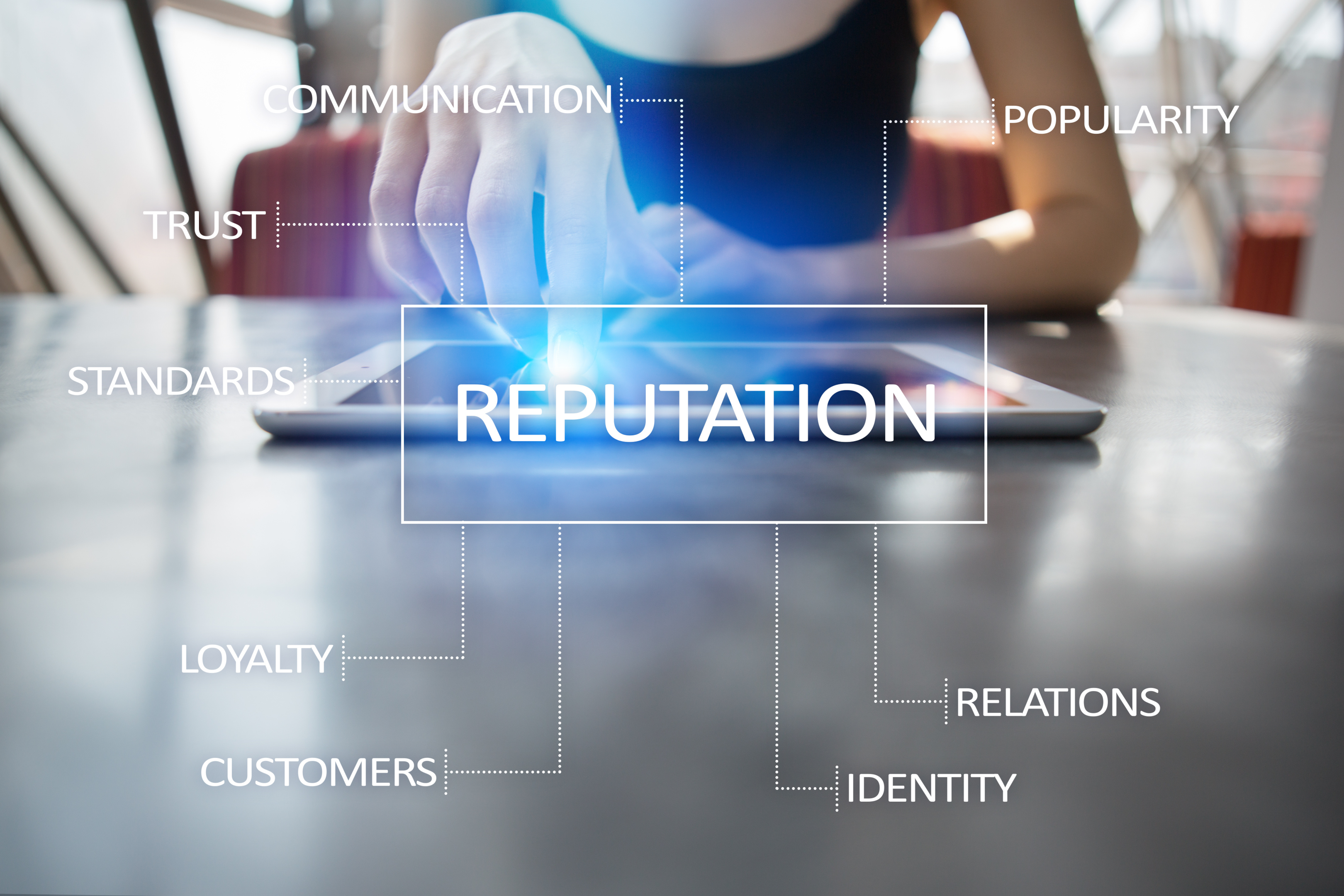 In the 21st century, brand power is everything. Online reputation management (ORM) refers to molding a brand's image to help that company in developing a meaningful presence online that can have a direct impact in assisting the business.
This is why even businesses that have no need or use for a website often have one: so they can have a presence online that they can control. For the same reason, entities have a social media presence because not having one in this day and age seems really outdated. Plus, social presence can also be controlled. 
With the ever-growing reach and influence of the internet, businesses today tend to be super conscious of their digital image. Again, you may not win new customers because of your online presence, but you will definitely lose business if you don't have any digital presence at all.
This makes digital reputation management an unavoidable priority today. If a business refuses to maintain an accurate and up-to-date online presence, it could lose customers – both existing and potential new business, to competitors that do. With unlimited information available online, consumers now have access to much more options, a wider selection range, and countless alternatives.
Gone are the days when one had to rely on the overpriced local options when Amazon and AliExpress are just one click away. So, the need for a good, outward representation of business online is greater than ever. Ask yourself: Are there online reviews about your business? Are they positive? Do you have a Glassdoor page? What does it say? Does your website have a blog? When was it last updated? Do you Tweet? Should you be embarrassed by some of your older Tweets?
For some business owners, it could be a bitter pill to swallow that the person running their social media could have more of an impact on their business than the person running their sales team!
Why Digital Reputation Management Matters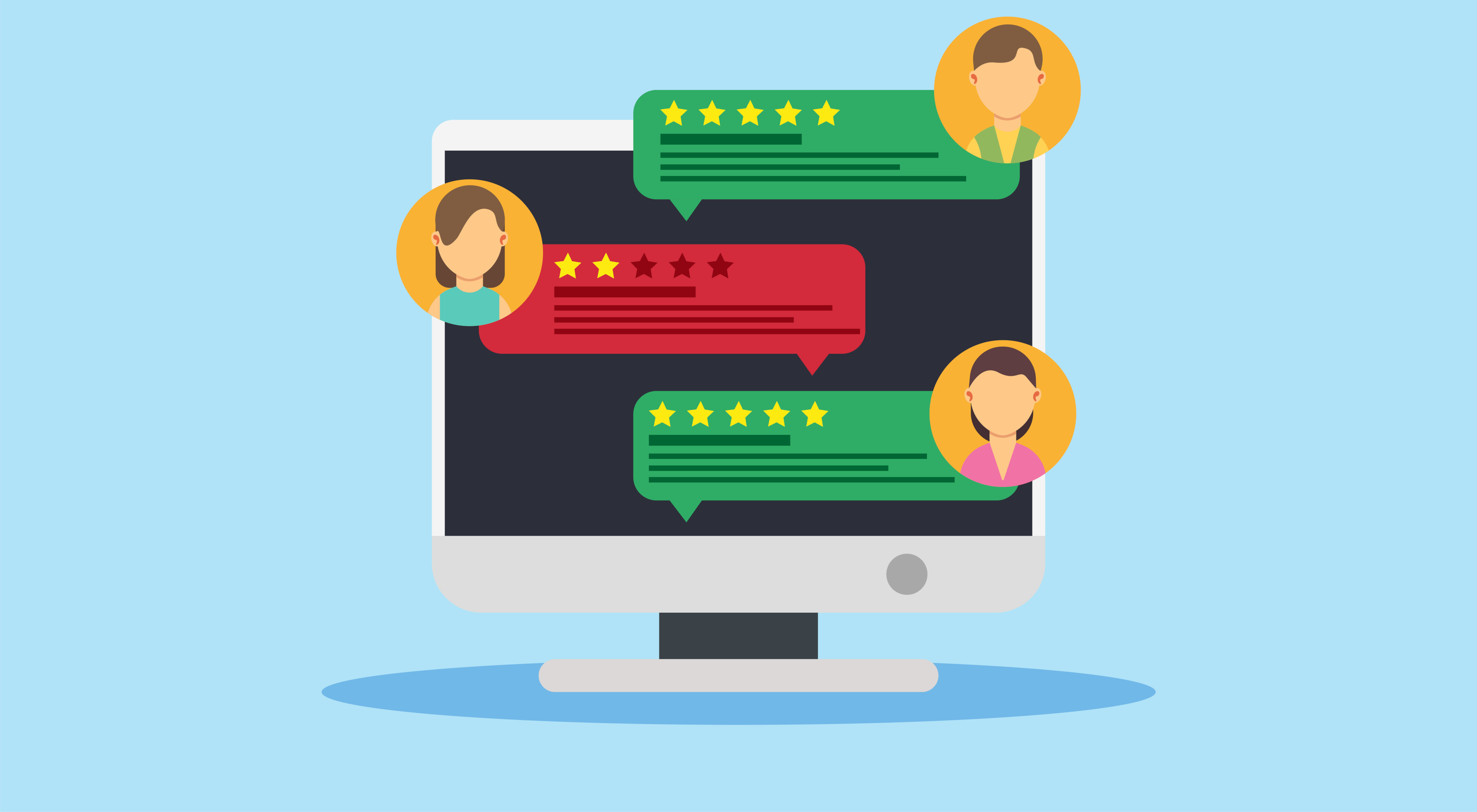 It should be clear by now why online reputation management is crucial, but let us break it down further:
It Affects Your Company's First Impression
As the saying goes, you don't get a second chance to create a first impression. And first impressions are happening constantly the moment anyone Googles you or your business. This is why these two questions are key: (a) What condition is your website in?; and (b) Is it active and up to date?
Remember, the information you're putting on display to the world is pretty much like letting people through your front door. What does your house (aka your website) look like when they enter? Are they going to be impressed or will they run away as fast as their feet will allow?
C-level employees don't usually think too much about their company website, and the website administrator (webmaster) may not be looking at the bigger picture. Generally speaking, the only person who is even Googling a company is a potential partner, customer/client, or employee, and they WILL scrunch their face at how unprofessional or outdated the website looks. Sure, it may be unfair and judgmental, but they will definitely wonder "how can I work with these guys if they can't even operate a website?"
It Helps Create Loyal Customers
The bigger brands may have the most resources to run their own social media team and departments, but that doesn't mean you have to miss out if you don't. It's easier than ever now to manage social media accounts, and a local business can benefit greatly from this.
Based on this, there is more to it than looking at everyone as a potential customer – consider thinking about them as members of your community. An online presence allows an audience to authentically show how much they love you and your brand, and how committed and dedicated they are to it. Give them the opportunity to write reviews, to tweet about you, and share Instagram photos of how closely they are affiliated with your brand.
We don't need to tell you about the magic of word-of-mouth! Praise coming from an engaged audience is far more powerful than you talking up your own business. 
It Allows You to Directly Interact with Your Customers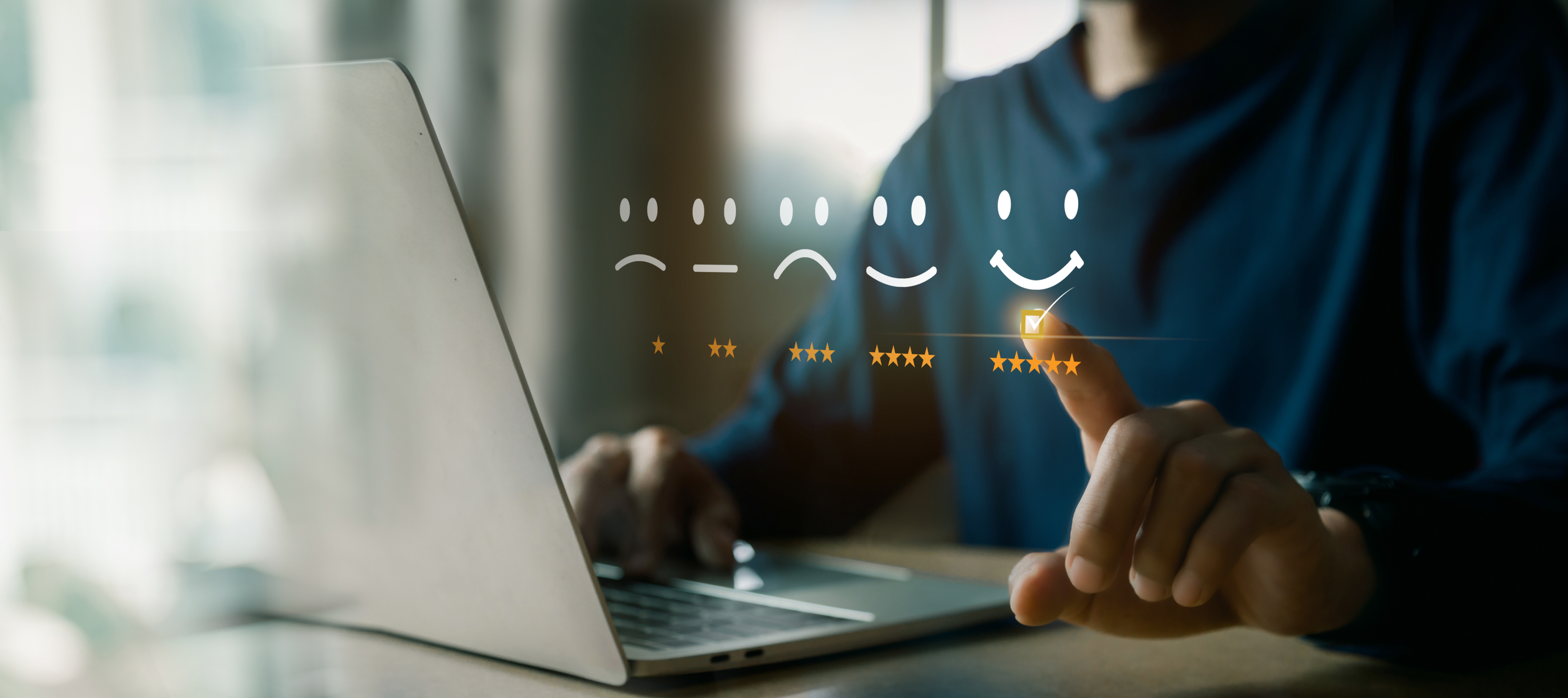 A connection with your audience means you can directly engage with them. You can share details about existing or soon-to-be-launched products, answer questions, and address queries and concerns. Instead of people serving as a faceless entity with an impersonal customer support team, you can use your social media presence to turn your audience into your biggest fans.
When your customers face a problem, don't think of it as the end of the world. In fact, look at it as an opportunity to turn them into a champion of your brand. If you deal with the issue efficiently and make customers feel as if their problem is yours, it will convert them from complaining customers to lifetime loyalists. 
Your digital presence can help you develop a one-on-one bond with your customers who are genuinely interested in your brand. Also, think about it: by engaging with your potential customer base, you can learn about respective buyer personas, which can be a feedback goldmine. It can help you come up with better ideas.
It is Free Advertising
Customer engagement and interaction are critical when it comes to your online reputation. Are you listed on a review site? If so, what do the reviews say? How long does it take for you to be aware of a new review? Recent surveys show that 9 out of 10 customers read reviews for local businesses.
But what do you need to do when you get a negative review? First of all you need to know the second a review is posted so you can act. If it's negative, apologize and nip any collateral damage in the bud. If it's positive, thank them and reward them. Responding to reviews is only going to lead to better reviews.
You can turn a customer's negative experience into a positive one by solving their problem so they can't help but think: "These guys are great, even if they make a mistake, they make it worth my while."
In case of negative reviews, you also need to determine if it's simply an annoyed customer who is trying to extort you into something in return for taking the review down. Or was it posted by an actual customer describing an experience they went through? Could it be a competitor or – we are not kidding – a childhood enemy who is trying to besmirch your name?
It is important to maintain a solid line of defense with several positive reviews so that when that negative review hits, you will be fortified against it. Anyone who writes a positive review should be added to a list – email them special offers and let them know how much you value their business. Don't take them for granted because they already like you; do everything you can to keep them even closer!
How a Reputation Management Agency Can Restore & Enhance Your Online Image?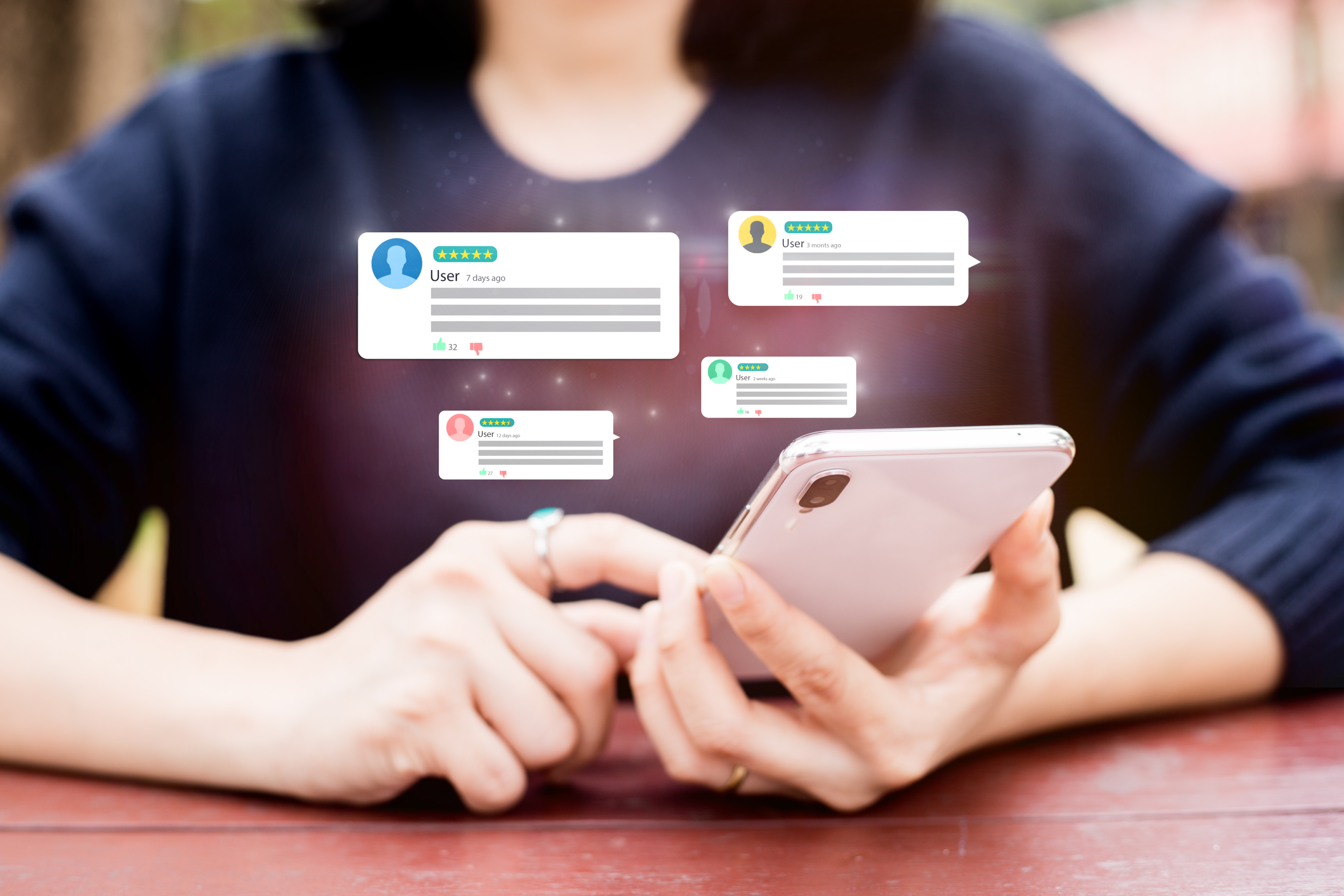 Since everybody and their dog is on social media today, online reputation management teams have to be more active than ever before to keep a check on all activities of this sort. We live in the age of instant gratification, which means if you don't reply to a Facebook message or Tweet within 15 minutes, you run the risk of feeling the wrath of an impatient customer who just needed a bit of TLC.
Unless you have a dedicated team to handle all of this, you'll have a hard time staying on top. Plus, not every business can justify or afford having a full-time reputation manager on their team. This is why outsourcing your online reputation management to experts can be the best idea since sliced bread.
They provide you the specific assistance you need, when you need it. At Next Level marketing, we have decades of combined experience and competency to handle the following aspects of a client's business reputation:
Interacting With the Audience
Social Media management
Nothing has transformed life in the 21st century like social media. A celebrity or a company that tweets something incendiary and takes it down within a minute is already too late. The Twitter account of famous rapper Ye (formerly known as Kanye West) was suspended recently after he tweeted a picture that bothered some people. Some of his brand endorsements have been cancelled and he has been receiving a lot of backlash from supporters of BLM and people in that crowd because of his social media posts. Some folks believe this is all intentional. Nonetheless, Ye has a lot of supporters who believe in freedom of expression and is a huge client for any reputational management company.
The best online reputation management companies watch your social presence like a hawk. This includes Facebook, Twitter, Instagram, YouTube, Yelp, Glassdoor, Quora, Reddit, podcasts, and so on. It's impossible for you to be aware of what people are posting about you on all these platforms without a committed team on your side.
We don't wait for a crisis before working on a client's online reputation. Rather, we fortify their reputation with solid groundwork: in addition to ensuring a clean presence on Google search, we work hard to garner positive social media reviews so that when the bad review hits, it will one in a sea of positives.
Emails
Many customers love to hear from their favorite brands via email and be told of offers that are exclusive to them. A reputation management firm will ensure that when a customer (existing or potential) emails your company with a question or issue, they receive a prompt and helpful response.
Phone Services
When you send notifications and text messages to customers about, say, restocking of items or other updates, it improves the dependability of your brand.
Your reputation management company can use phone services to contact each of your customers individually to market new campaigns and product launches. Their readily available customer care team can provide assistance to customers and answer their questions. They can also help you maintain a good position on your mobile app (if you have one) so you get closer to your customers.
Creating Different Types of Content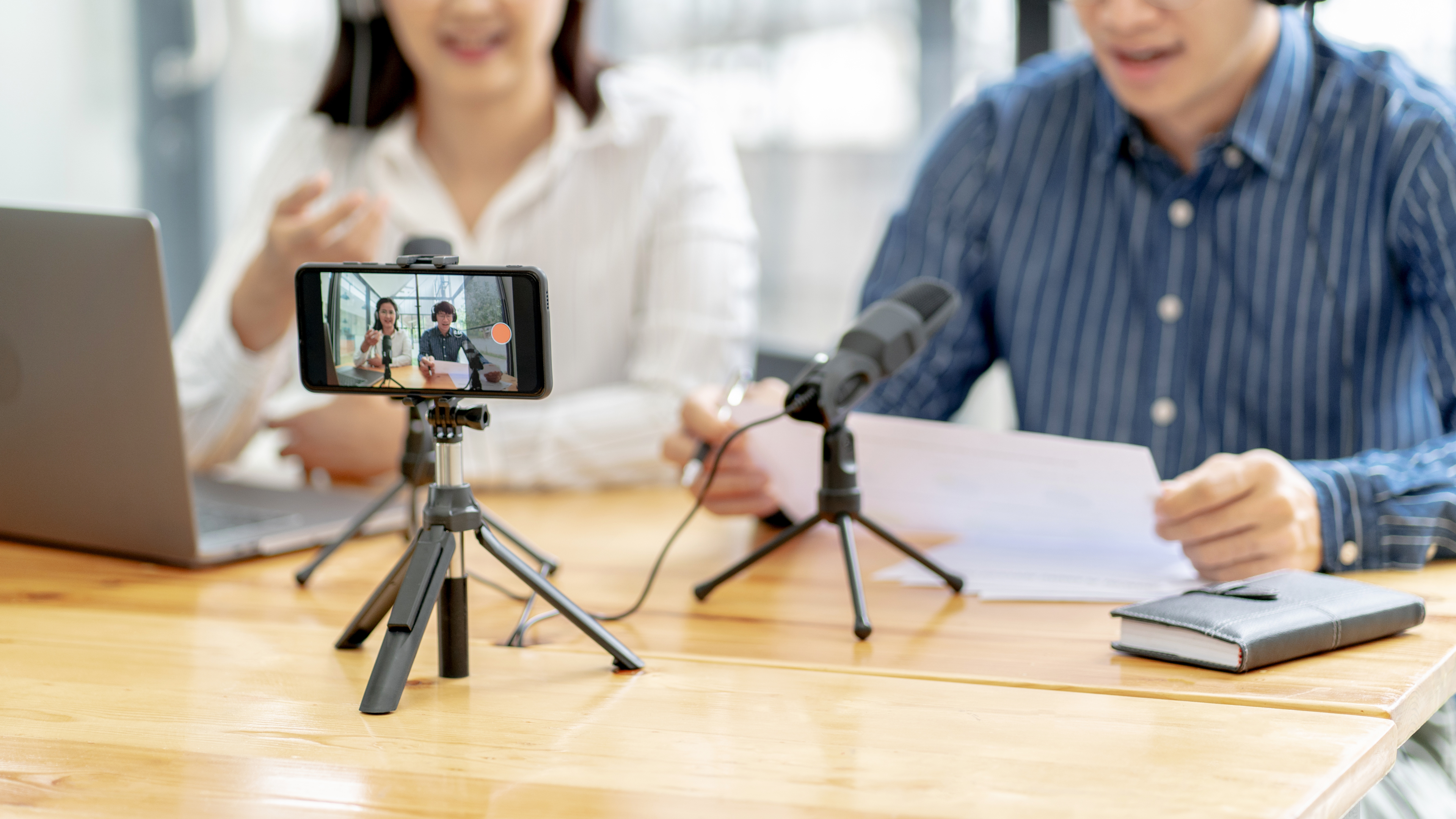 One major way we help our clients' reputation is by staying ahead of the curve with creating and posting content on different platforms. It makes them look good in times of quiet, and helps protect them during times of crisis.
Visual Reach
If a brand is not making impressive content on a regular basis, they are going to lose to the competition that is. And by "impressive content" we don't mean blog posts and articles. The scope of content has changed from blog posts to images and now to video. A video is more extensive in its capacity as it is more interactive, and gets the attention of people without them having to do much.
The concept of video-making is gaining momentum because of the excessive sharing of content on various media. One survey shows that nearly 78% of Americans over the age of 16 watch short videos on YouTube, while 60.8% of the Facebook users watch videos daily.
We highly recommend working with an online reputation management company that can help you introduce high-quality, share-worthy video content.
Customized Content
Your website and social media must be integrated to make audience your prime focus.  When customers visit your web pages for the first time, they should be welcomed with a customized message. A returning customer can be shown a different message, and so on and so forth. Customers lean toward a company that values them, and a reputation management company can help you customize all of your site content to convey this.   
Our content team at Next Level Marketing is experienced in producing content that is unique and personalized to each client. This not only includes creating interesting posts, but also using their knowledge to make them more logical and powerful. 
Reverse Pyramid
The reverse pyramid technique is a way of getting the most content out of the world. Our content team uses "pillar content" and makes it a piece of all focal attention. We then break this content down to short video clips, short messages or quote images.
This breakdown of content is then released to various portals. Each portal has a specific audience and everyone can be engaged skillfully with a brand's content on all platforms. Imagine creating one piece of spectacular pillar content and utilizing it for months with tons of shareable images, sound bytes, and article mentions.
Search Engine Optimization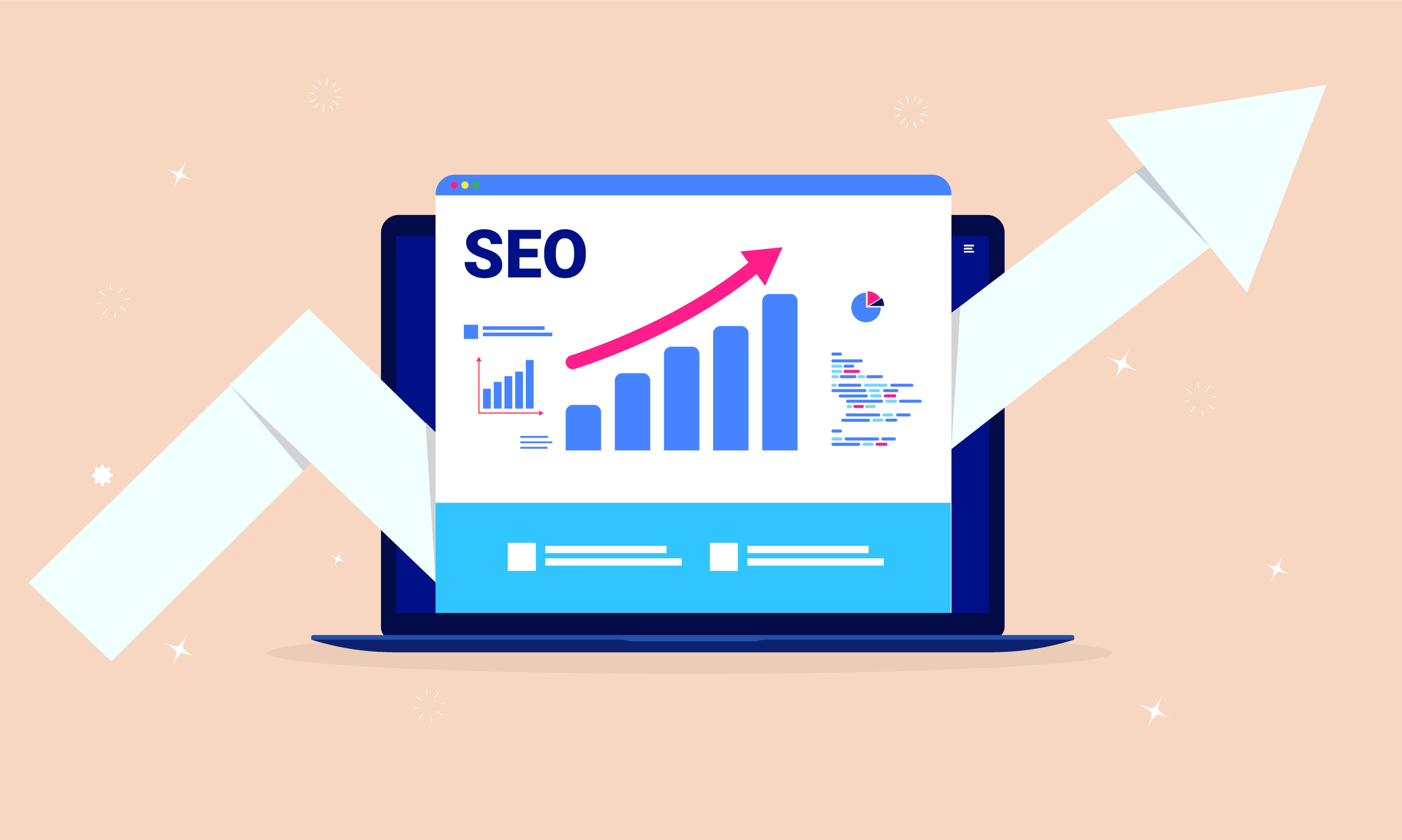 That's right, SEO also plays a major role in managing your reputation online. And no disrespect to Yahoo!, Bing, DuckDuckGo, or any other search engine, but it's all about Google. It's the brand that owns the internet. No one sees anything without first stopping by Page 1 of Google. That is why Google and reputation management are so closely tied. Your digital reputation is in the hands of Google, and understanding how the SERPs (Search Engine Result Pages) work is crucial to survival.
When it comes to SEO, the best reputation management companies will first make sure that Google has crawled and indexed your website. If your site isn't indexed, it's as if it isn't there and doesn't exist. This applies to new pages that could take a while to be indexed. This will answer your questions as to why you can't find the page when you Google it.
The company will ensure that:
Google knows how to index, read, and display your website properly to the general public (technical SEO aspects such as canonicalization come into play here).

Google has a copy of your site map (this is like giving Google the correct road to drive down)

There are no 404 errors (pages that don't load) on your site

Your business shows up in different search results, such as Knowledge Panel, Local Pack, Google My Business listing, Related Questions ("People Also Ask"), Organic Results with Snippets, Image Container, Video Container, YouTube Snippet, Google Reviews, Related Searches, and much more.
This technical stuff might not seem relevant to basic online reputation management, but it is indeed important because these under-the-hood, behind the scenes aspects will definitely affect what appears in the search results. It's like when you take a car to the mechanic – having some auto knowledge will help explain why certain things are or aren't happening.
Page 1 SERPs Strategy
The page 1 real estate on Google for various keywords can be worth millions of dollars. If people are going online to buy airline tickets, hotel accommodations, concert tickets or sports seats, a company will obviously want to be ranked as highly as possible.
Higher ranking = more clicks = more traffic = more conversions!
Ranking in position #1 on Google is crucial for increasing revenue and maintaining an online presence. SERP displays the results based on people's searches and what they expect to get on the results page. These results include both paid advertisements and other traditional, organic results. The algorithms of search engines use their respective discrete techniques to produce the content that the user is looking for.
Google has a SERP strategy that is different for desktop than that for mobile phones. For mobile SERPs, Google has made its strategy more user-centric: mobile-friendly matters more than ever and will continue to be critical.
Google gives more video thumbnails on the desktop than on mobile, because of the hassle it produces on phones. A separate app opens up if a video is clicked from the phone. Doing so on the phone may disrupt the viewers and cause annoyance to users. So, the difference in the results shown on the desktop page depends upon the user's preferences.
The SERPs on mobile contain more information (carousels) as well. This is one way of utilizing the space of the mobile screen. Carousels make engagement easy for customers with better swiping actions. It also helps to incorporate more content on the page for mobile users.
With an increase in the number of searches done by mobile users, there is more reason for Google to adopt a different methodology to operate it differently from the desktop. When people use their mobile more, it is imperative to make the experience as customized and beneficial for the searcher as possible. The best reputation management company will keep a check on your different Page One SERPs that Google chooses to display on the basis of your audience.
The Danger of Parody Accounts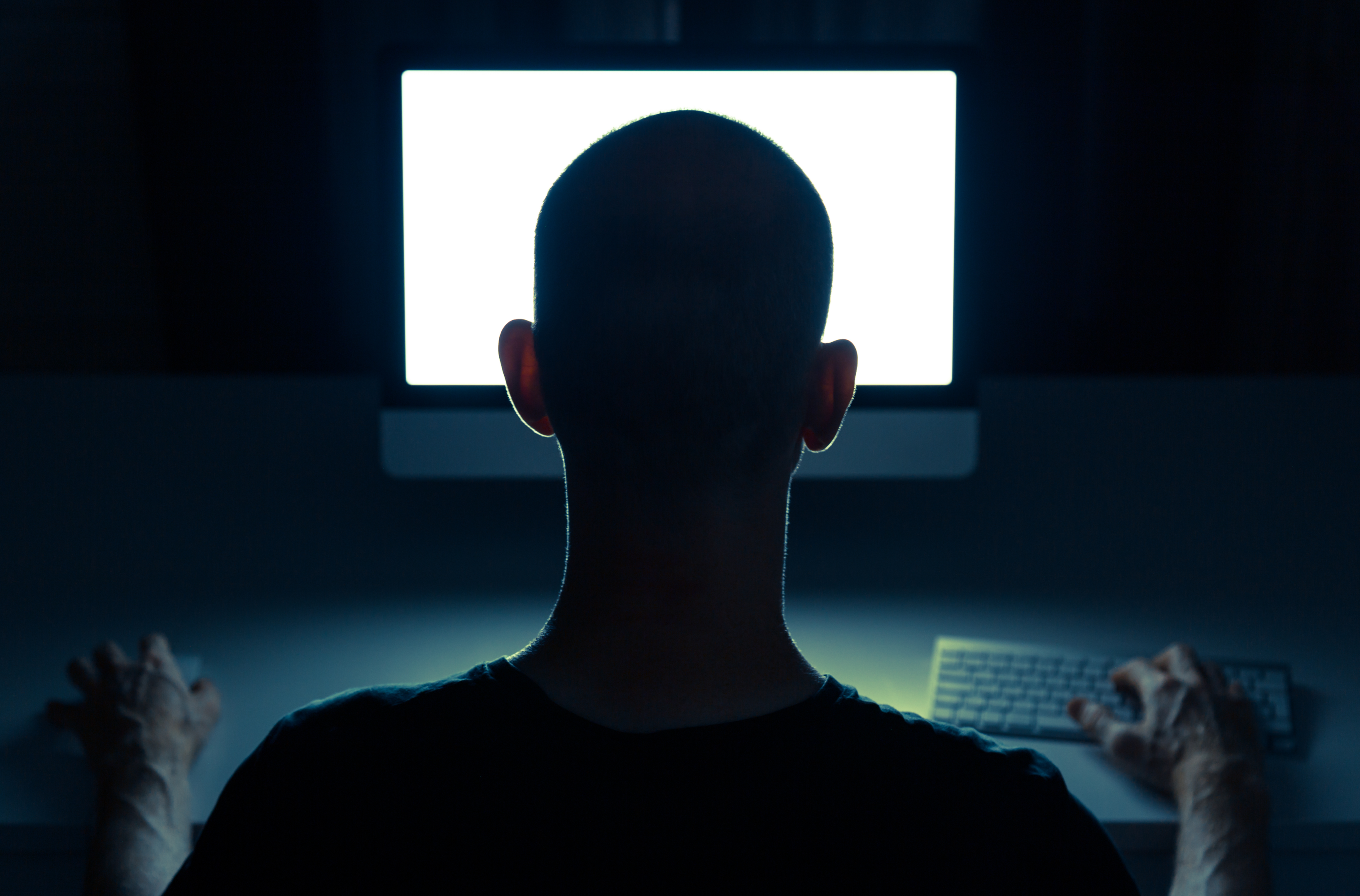 If you are an established brand or business, you may also have to deal with parody accounts.  You are an entity who is now worth being impersonated and this can be dangerous if the imposters contact people as you or people believe the account is genuine. (This happens off the web as well).  
Recently, Elon Musk took over Twitter and announced he would be overhauling Twitter's existing subscription plan. Before this happened, the Twitter Blue checkmark of verification was highly coveted and only available after an account was meticulously authenticated. Now, anyone can buy this blue check for a low fee of $8 a month. This has led to a plethora of "verified" parody accounts of celebrities, businesses, government organizations, and even political leaders.
Someone opened a fake account under the name @EliLillyandCo, impersonating the billion-dollar American pharmaceutical, and tweeted that the company is now offering free insulin. Even though the "fake" tweet was removed within a few hours, the company's stock tanked over 6%, amounting to billions of dollars within a day.
This is why it's integral to have a strong social media presence – so people can't pretend to be you. A reputation management company can reinforce your online personality with an established social media presence. Whether you want to repair a damaged reputation or build a positive brand image, our online reputation management services can help.
We Have Customized Solutions to Help Build, Maintain, and Promote Your Online Brand Reputation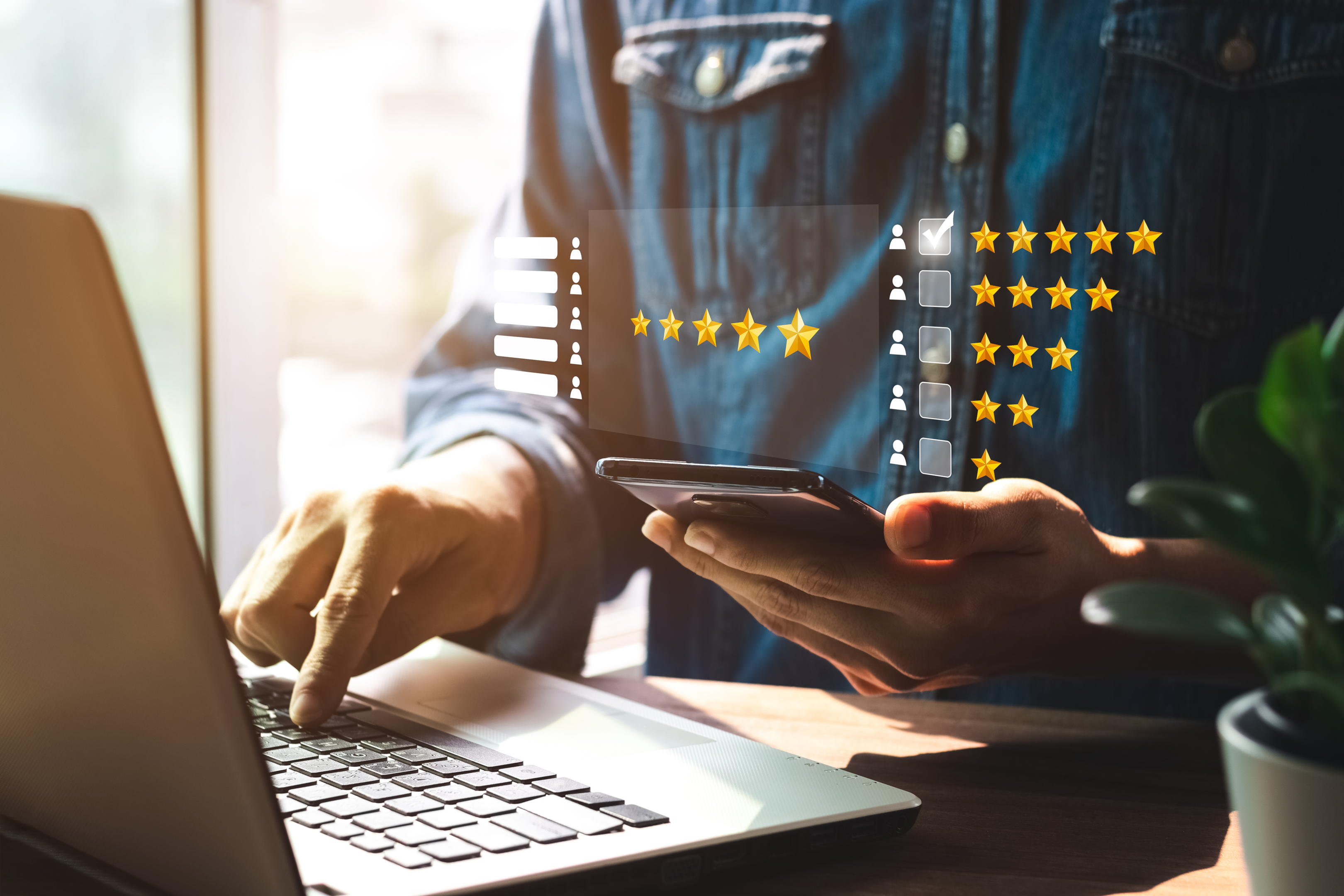 Next Level Marketing is a full-service digital marketing agency that specializes in building and managing online reputation across different platforms. Over the past 20+ years, we have helped a wide range of individuals and companies create a stellar image among their audience.
If you are looking to put your brand in the spotlight and win customer trust, we will put together a precise brand reputation management plan that fits your budget and goals. Our priority is promoting a positive image and resolving negative issues using proven and effective strategies. To learn more about our reputation management service, please call us at 1(844)-736-6398 or reach out to us here.