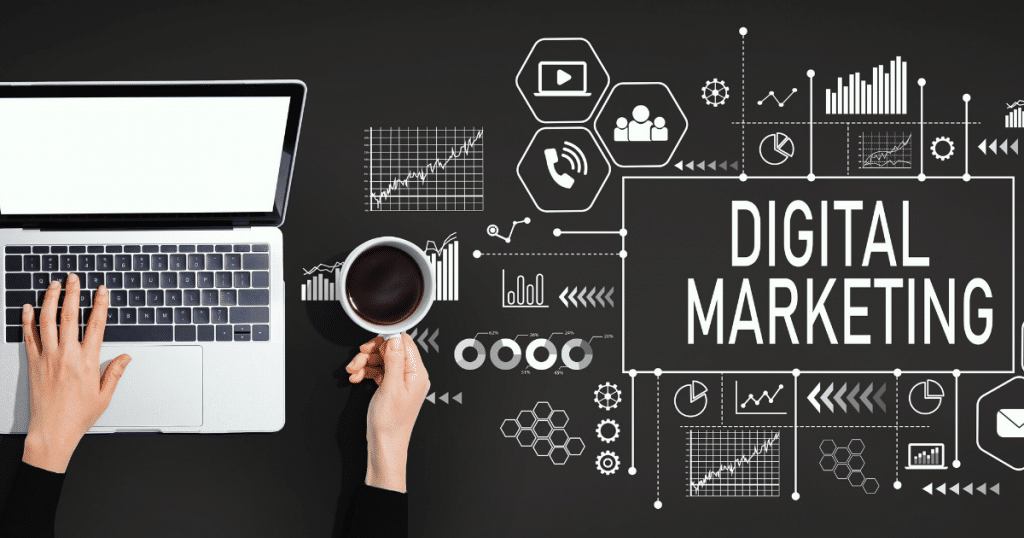 The COVID-19 "Coronavirus" pandemic is an unprecedented crisis, which has led to most companies going into hibernation or simply waiting to see light at the end of the tunnel. But superlative companies across the history of corporate America have been defined by how they turn a threat inside out and see an opportunity when all others are reeling under the dark thoughts of a prolonged economic recession.   
During these challenging times, when most businesses are fearful of declining demand, their first instinct is to cut back on their advertising and marketing spends. But tremendous companies know from experience that this is the opportune time when they can get the maximum bang for their advertising dollars because the competition is down and out.
Smart Companies Get Bold When Others are Fearful 
Experience shows that the best time to join hands with a proven and capable digital marketing agency is when your competitors are lying low. This gives you a virtual walkover because you are the participant in the race—and your customers are watching. As an old adage says: "You should advertise when the times are good. You must advertise when the times are bad." 
McGraw-Hill Research carried out an extensive five-year study of US recessions from 1980 to 1985. Out of the 600 companies analyzed as part of this study, the ones who continued to advertise during the 1981-82 recession saw average business growth of 256 percent over their competitors who had reduced their ad spending.
There are numerous other research studies—all showing similar outcomes for companies that keep firing away. And these numbers are not a fluke. They demonstrate that the companies who decide to aggressively advertise during the times of an economic slowdown reap exceptional rewards in terms of brand awareness, brand recall, sales revenues, market share, and customer loyalty.
Why You Should Choose Digital Advertising in a Slowdown  
When you partner with an outstanding digital advertising agency during challenging times (such as the prevailing coronavirus crisis), you gain a powerful competitive advantage and can capture the exclusive attention of the customers. Here are some of the key reasons why it helps to choose digital advertising in a crisis:
Your Competitors Will Not Advertise
Fear is an overpowering emotion, and most of your competitors are likely to crumble under it. That leaves an open field for you to make inroads into their established market base and win new customers for your business.
Customers Are More Likely to Use Digital Space
In a widespread economic slowdown, even your customers have more time at their hands, and they are more likely to consume digital content during this phase. That means maximum eyeballs for your advertising dollar and maximum returns on investment.
You Can Create a Stronger Bond With Customers
When you partner with a savvy digital marketing agency during an economic slowdown, and particularly during a serious situation such as the COVID-19 pandemic, they will help you tailor your brand story and brand message to strengthen your emotional connection with customers. 
And by the time the recession ends, you would have gained a whole new and fiercely loyal customer base that will stick with you and not go back to your competition.
You Can Reach Out to Bargain Hunters 
Any seasoned digital marketing agency expert will tell you that customers appreciate it when you are willing to offer them good deals in a bad economy. 
They are in need of bargains and while your competitors are unwilling to reach out, you can speak directly to these customers through your digital ads and give them attractive offers and discounts they need. This will enable you to connect with new customers, which is not so easy to achieve in a sparkling economy.
But for a company to accomplish this dynamic customer-business connection, it takes a company with a cutting-edge vision and the foresight to push through even in times of despair.
Rise From the Ashes With Next Level Marketing
During a pandemic and even through prosperous times, digital marketing is always of the utmost importance. 
The team at Next Level Marketing can be your game-changing partner in the current economic environment and beyond. Call us today at 1 (844) SEMNEXT or complete this online form (also available at the top of the page) to schedule a meeting with our team.