The growing influence of digital marketing is rapidly creating a leveled playing field. Because of this, even small and mid-sized companies hold the same potential to reach out to their target audience in a laser-focused manner. And the best part is, you can do it at a fraction of the cost with traditional marketing and garner the maximum possible market share.

The key to a winning digital strategy lies in partnering with a seasoned SEO marketing company that knows the science and art of both organic and paid forms of online marketing.

This is where Next Level Marketing comes in. We are a top-rated SEO and PPC marketing company offering a comprehensive suite of services from website design and development to search engine optimization, pay-per-click advertising, and social media marketing.
Miami
When you work with a dedicated SEO marketing company in Miami, such as NLM, you will be able to widen your customer base for your existing products and services and enter into new markets. If you are launching a new brand, you can achieve strong exposure and firm leads by reaching out to the right demographics in segments that have a ready need for your product or service.
Phone:
1(844) 736-6398
Address:
2125 Biscayne Blvd,
Miami, FL 33137
Fort Lauderdale
A diversified digital strategy often delivers more effective results because it allows us to reach out to your target audience in multiple ways for maximum impact. Therefore, at NLM we don't work solely as a PPC marketing company in Fort Lauderdale, even though pay-per-click ads are a key component of our strategy. We will also build your customer reach through content marketing, blogging, video promotions, and other means for better diversification.
Phone:
1 (954) 379-2614
Address:
1 E. Broward Blvd. Suite 700 Fort
Lauderdale, FL 33301
Orlando
Billions of consumers worldwide are now deeply engaged on social media platforms, such as Facebook, Instagram, and much more. At Next Level Marketing in Orlando, our social media marketing experts can boost personalization with your customers through innovative social promotions. We can combine both organic and paid ad strategies to meet your business objectives most effectively.
Phone:
1 (407) 559-8612
Address:
121 South Orange Avenue Suite 1500
Orlando, FL 32801
Tampa
Our goal as a PPC marketing company in Tampa is to deliver measurable results through our digital campaigns and strategies. You will know exactly how your SEO, PPC or other campaign is working and what return on investment it is producing at any given point. We use advanced analytics to monitor and evaluate the performance of our campaigns, and will adjust the strategy dynamically when required to maximize the outcomes.
Phone:
1 (813) 730-5905
Address:
601 N. Ashley Dr., Suite 1100-1002
Tampa, FL 33602
Los Angeles
One of the key advantages of working with our PPC marketing company in Los Angeles is that your business will be in front of your target customers 24/7. We can build a new website or ramp up your existing site to ensure that the customer flow and online sales conversions continue to grow. Customers will have seamless access to your platform and can easily navigate and buy the products at any time of their choosing.
Phone:
1 (310) 742-8530
Address:
433 North Camden Drive 6th Floor
Beverly Hills, CA 90210
San Francisco
With our skills and experience as an SEO and PPC marketing company in San Francisco, you can present your business before your customers in a tailored manner. In a crowded online marketplace, our keyword driven pay-per-click ads will ensure customers that are actually looking for your products and services are able to find you quickly and place their orders.
Phone:
1 (415) 879-9396
Address:
388 Market Street, Suite 1300 San
Francisco, CA 94111
New York
Achieving customer engagement and maintaining active customer relationships is critical to the goals of obtaining repeat business and word-of-mouth publicity. Next Level Marketing's accomplished team of specialists in New York will work with you to bolster customer engagement through various platforms, such as:
Social media
Video marketing
Email marketing
Sponsored posts
And various other proven digital promotion tools
Phone:
1 (646) 956-3797
Address:
Empire State Building,
350 Fifth Avenue, 59th floor
New York City, NY 10118
Brooklyn
Based on our customer feedback and extensive consumer surveys, our SEO marketing company in Brooklyn recognizes the power of video marketing for your business. We have the skills and capability to create creative and compelling videos using advanced immersive and 360 degree video techniques to deliver an impactful customer experience.
Phone:
1 (646) 956-1655
Address:
147 Front Street
Brooklyn, NY 11201
Atlanta
While efficiently generating sales through your digital strategies is important, the goals of brand optimization are equally important for long-term business. At Next Level Marketing, we do not see ourselves as just an SEO marketing company in Atlanta, but as a strategic partner that can help you achieve robust brand optimization. Powerful branding through digital marketing will ensure sustainable growth for your business month after month, and year after year.
Phone:
1 (470) 279-4035
Address:
1201 West Peachtree Street
Atlanta, GA 30309
Contact the Leading
SEO Marketing Company in the US
At Next Level Marketing, we have the talent, resources and experience to help your business scale newer heights of success. No budget is too small for us and no aspirations are too big. We understand the power of digital marketing, and we know anything is possible with the right skills and techniques in this field. To schedule a free consultation, call us now at 1 (844) SEMNEXT or contact us online to schedule an appointment.
What Our Clients Are Saying...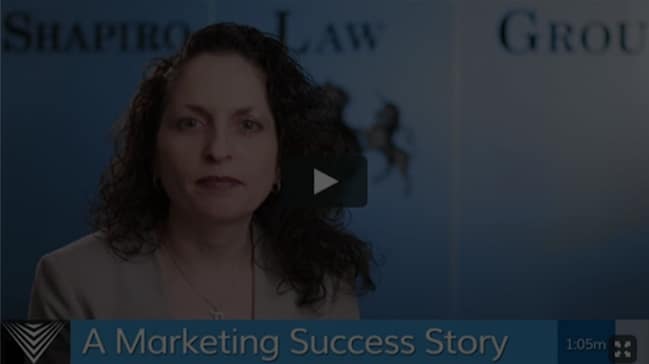 Anna Shapiro, Esq., LLM
Shapiro Law Group, PC
Compared to our previous marketing company, our leads are flowing in, they are better quality leads and it is keeping us extremely busy. I am very impressed with Next Level Marketing.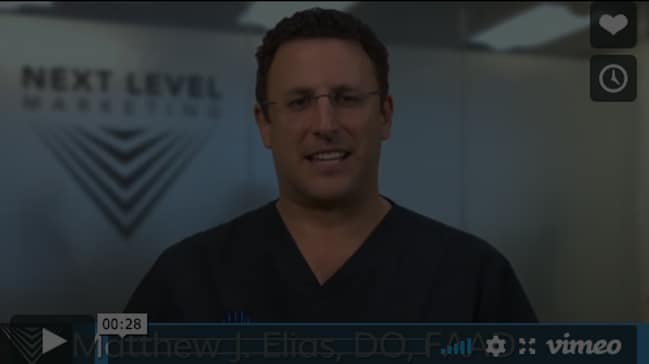 Matthew J. Elias, FAAD
Elias Dermatology
Next Level Marketing has provided outstanding service since day one. The SEO Strategy has me ranking number one in my area and I've never been busier.