Most E-Commerce store owners tend to concentrate on E-commerce SEO strategies while forgetting about some common SEO optimization mistakes that they might be making. If you're an online store owner, here are E-Commerce SEO mistakes to avoid in 2019:
Overlooking Social Media
Social media plays a massive role in E-commerce SEO optimization. According to research, there are now nearly 3.2 billion social media users in the world. Yes, you heard that correct. Billion – with a "b." The average American spends roughly two hours on social media each day. Always take advantage of the common social media tools by sharing your content to increase the ranking of your E-commerce site. Also, ensure your site has strategically placed share buttons to enable your visitors to share your products easily.
Avoiding Mobile Optimization
Nowadays, most people use their mobile phones to shop online. When launching a new website for your company, usability is key. What's the point in even creating a new site if no one can actually use it correctly? Testing usability entails making sure everything on your website works exactly as you want it to.
When testing your site, make sure it is easily accessible across a variety of platforms, such as computers, phones, and tablets. Mobile friendly online stores are ranked higher than non-mobile friendly stores.
Ditch the Dull Anchor Text
You should always avoid anchor texts that add no value to your website. Instead, you ought to concentrate on generating optimized anchor texts. This can be done by including target keywords in the text or using a link of your site as the anchor text.
Even Worse – Not Using Anchor Text
Beyond dull anchor, there is nothing worse than no anchor text at all. Most E-commerce owners make appealing blog posts and forget to include a call to action at the end of the posts. Including a call to action in the last paragraph of your blog helps to increase clicks. You can also use links as part of your anchor texts. Avoid using keywords that are not relevant to your link or product in your anchor texts.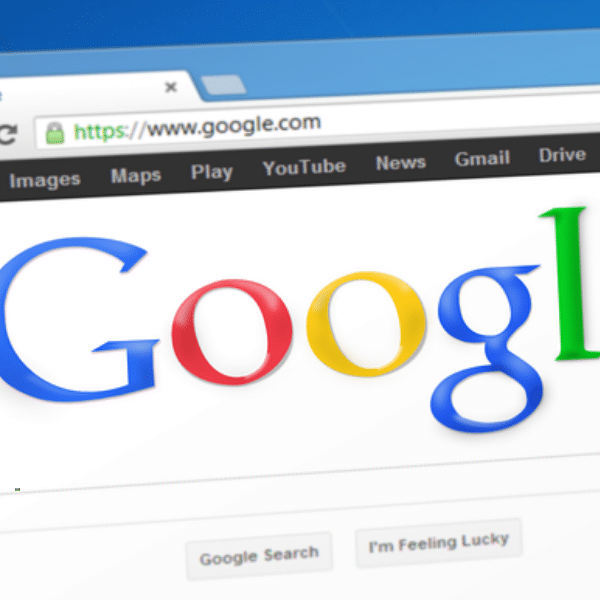 Not Using Analytics
E-commerce marketing is not about traffic, it's about conversion. Low traffic with a high conversion rate drives more sales than high traffic with a low conversion rate. Consider using an analytics tool to see whether your keywords are yielding good results.
Google Analytics is a great online tool for helping you understand who and why people are visiting your website. Too often companies make the mistake of solely focusing on either marketing or overall site performance, and they fail to take the time to understand the types of people with which they are trying to interact.
Ignoring Local Search Optimization
If your E-commerce products are meant for customers within a particular region, it's essential to perform a local search optimization to rank higher in searches from the area.
Local Search refers to results that are returned from Google and Bing that contain geo-targeted keywords that search engines pick up as having local intent.  Local SEO strategies are techniques designed to achieve increased visibility for businesses trying to rank for keywords in a specific region.   Prospective customers are looking for your business online, and by optimizing your local search listings, you will increase your chances at bringing in new customers directly to your business.
Optimizing the Wrong Keywords
Most individuals fall into this SEO trap. Keyword research is a vital step in search engine marketing. Meta-tags can help direct Google, and subsequently potential clients, to your blog. Placing the right keywords in there can lead to a massive boost in who sees your blogs. Additionally, sprinkling a few keywords into the blog post itself will lead to an increase in traffic. The right words in the title and within the first 100 words can promote natural growth. So, make sure you concentrate on optimizing the right keywords that will generate qualified traffic and give you higher rankings on search engines.
Overstuffing Keywords
Now that you understand the importance of finding the right keywords, you must avoid the temptation to just stuff them into your text everywhere possible. This is another common E-commerce SEO mistake that's committed by most store owners. Avoid spamming your blog posts and product descriptions with keywords. Maintain a natural flow in your posts and only add the keywords where they're required
Not Having Meta Descriptions and Title Tags
When it comes to marketing, getting your webpage as high up on the Google search results page is critical for success. There are a variety of techniques to attempt to accomplish this, many of which we have written about here at Next Level Marketing. One easy way to get your rankings up is through meta descriptions.
Meta tags contain information about an online store or a product. Meta Descriptions and Title Tags are critical when it comes to search engine rankings. Ensure that your products titles and descriptions are concise, informative and have the most prominent keywords. Avoid copy pasting product descriptions.
Overlooking Search Engine Guidelines
To avoid being punished by search engines, take your time and carefully read through search engine guidelines. This will help you avoid using SEO practices that are flagged as fraudulent. This should be done regularly since most of the policies are changed after some time. Lastly, always conduct good SEO practices and avoid wrong SEO procedures.
Remember that a successful E-commerce SEO marketing campaign isn't something that can be accomplished overnight. It needs lots of patience, persistence, continuous research, and practice. You'll also need to change some strategies if necessary.
Need Help with Your SEO?
If you're thinking about boosting your brand's SEO, now is the perfect time to partner with a team as dedicated to building your business as you are. Next Level Marketing's world-class marketing team has the know-how to provide you with cutting-edge digital marketing techniques.
Our experienced team will work exclusively with you to discover what sets you apart. We will create a compelling strategy to dynamically develop your business visibility and awareness, as well as take a holistic, evolutionary approach to continually deliver exceptional results.
So, if you're ready to take your business to the next level, give us a call today at 1(844) SEM-NEXT (736-6398) for a free consultation.