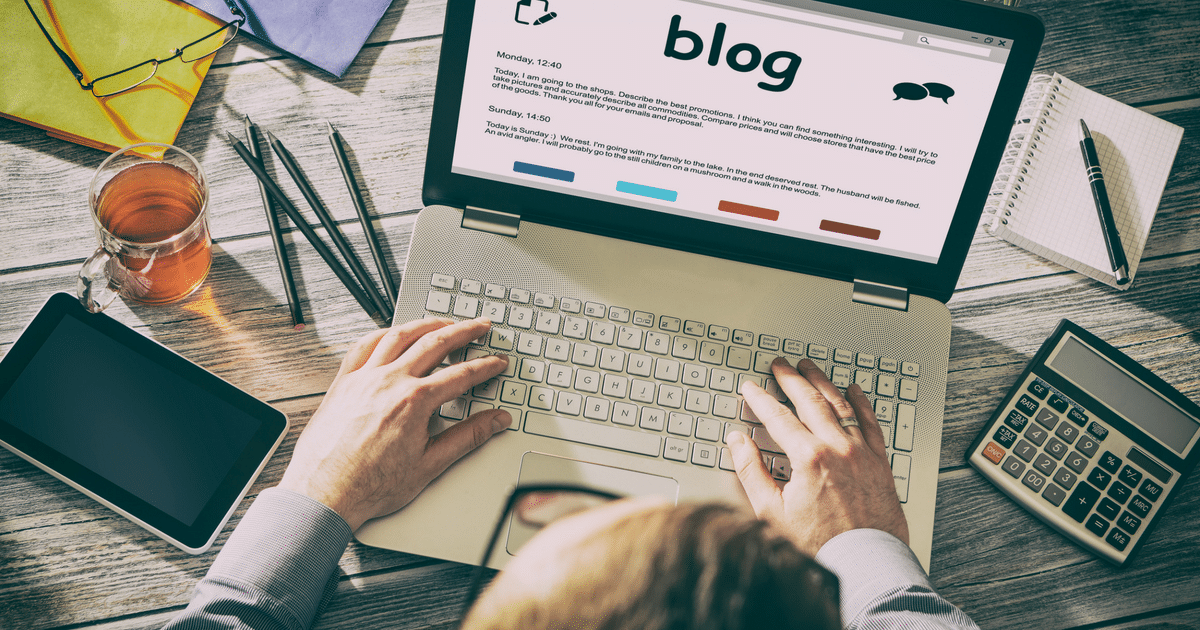 Many lawyers have shown an overt interest in writing their own blogs, whether it be law-related, personal or Buzzfeed-esque. No matter what topic you decide on, starting a blog is an entrepreneurial endeavor in and of itself. Like starting your own law firm, it takes time, patience, and work. Keep reading for Next Level Marketing-approved tips for creating your own blog as a lawyer!  
1. Just Start
First and foremost, if you have an idea, run with it. Do not wait for someone's criticisms or opinions on your blog ideas to turn you away from starting what could be a new passion. If you have a genuine interest in a topic and would like to start a blog centered around it, then by all means, go all in. If you wait to be completely ready or to know everything, you'll turn out to be vastly disappointed. You will never be fully ready or have all of the answers at your fingertips. There's no time like now.  
2. Read Blogs Similar to Yours
Most people know that the best way to hone your writing skills is to read quality writing. By taking the time to read successful blogs in the topic you're interested in writing about, you'll be able to find your voice and work to perfect it. So, if you're interested in writing fashion blogs, read successful bloggers like
Lust for Life
or
Not Jess Fashion
. If you're interested in writing about criminal justice, check out Jonathan Turley. Not only will you learn some valuable
legal content marketing
lessons, but you'll also begin to get a feel for your content management system of choice – WordPress, Wix, Squarespace, etc. With a little bit of research, you will be well on your way to perfecting your blog writing, and publishing, style.   
3. Decide Your Target Audience
This is a particularly important aspect of starting a blog. You have to know who your target audience will be in order to cater your writing towards it. For example, if you will be creating a law blog catered towards potential clients, you are going to want to make sure you do not write posts littered with legal jargon. Doing so will make it harder for them to understand what you're writing about, therefore deterring them from reading your blog.  
4. Write, Write, Write
You won't have a blog if you have no posts. Dedicate your free time to writing different drafts of various articles. Keep in mind that not every post has to be a traditional 500-800 word article. Stay creative: you can create
listicles
, make a
Buzzfeed-worthy
post full of gifs or even
write reviews
on a recent movie you saw or book you read. The possibilities are endless. The more you write, the easier it will get and the sooner you will perfect your writing style. Write and post often, and write with passion – it will show.  
5. Share On Social Media
The dissemination of your blog is key to its success. By sharing your blog and its posts on various social media channels, you will be able to fully get the name out there. Every time you publish a blog, post it. Know the platforms your target audience is on, and make sure you hit those websites every time you have a new post. Hint: links pasted on Instagram posts do not hyperlink, so when sharing content on Instagram, post new blog links in the website area of your Instagram bio. Make sure to reply to commenters on your blog and social posts, too. You don't want to miss out on any potential future collaborations or clients.
Next Level Marketing
improves your reach and your content, and we can make you into a powerhouse firm. Your bottom line is our sole focus, and the team we have put together is certified, qualified and energized to give you the best results possible.
Check out our blog
for any tips you may need on blogging, and more.