Business Development & Operations
---
Jocelyn Gryz is a Client Relations Manager at Next Level Marketing. With her background in Communications and International Commerce, she works to maintain a high quality experience and service for our clients every step of the way. She is a Chicago native, but Miami's weather has made her and her Spanish Waterdog permanent residents!
---
Christian is a Business Development Manager at Next Level Marketing. He focuses on building new client relationships and helping current clients find continued success.
Christian graduated from the University of Miami with a degree in Economics. Over the years, he has worked across many fields in the marketing industry, from running his own creative production studio to working as Marketing Director for a fast-growing Miami agri-tech company. He believes in approaching every challenge with each side of the brain, blending technical expertise with a healthy dose of creativity.
Born and raised in Ohio, Christian has proudly called the 305 his home for almost 10 years. When he's not at work, you can probably find him playing guitar, sorting through his hot sauce collection, or finding the newest spot to eat in this amazing city.
---
Vega Alfaro Wood is a Senior Operations Coordinator here at Next Level Marketing. She received her Bachelors of Science in Public Relations, Advertising and Applied Communications alongside her minor in General Marketing and Honors Degree at Florida International University. She is knowledgeable regarding the digital marketing industry but is specifically passionate about marketing within eco-sustainability, non-profit, and entertainment.
In her free time, she loves traveling, dancing, and spending time with her dog Nina Simone.
---
Nahshon is a Executive Assistant to the Chief Revenue Officer at Next Level Marketing. Born and raised in Miami-Dade, where he received a certificate in Digital Marketing from the University of Miami. He is dedicated to the ever-shifting Digital Marketing industry and excited for future innovations soon to come.
---
Destin Preston is a Business Development Coordinator at Next Level Marketing. Motivated by her interests in organization and helping others, she graduated from Florida Atlantic University with her B.B.A. in Marketing and Meetings and Events Certification. Outside of the office, you can find her pursuing her passions for dancing, stationary, traveling, and trying new things.
Madelayne Meza Leon
Business Development Coordinator
---
Madelayne is a Business Development Coordinator at Next Level Marketing. She earned a bachelor's degree in Communications Studies from UNC Charlotte and completed a certificate in Digital Marketing Science from the same institution. After graduating college, she interned and worked as a contractor for the Mecklenburg County Public Information Department. Shortly after that, she went back to UNC Charlotte and joined the Emerging Media Communications team as a Video Production Assistant. She helped her team with the development of promotional video projects for Academic Affairs, Distance Education courses for faculty and students, and video conferences for the Chancellor's office, Provost's office and several departments on campus.
As you can see, Madelayne comes all the way from North Carolina, but she is originally from Ecuador. She loves music, especially Latin music, and enjoys dancing as well as singing. She considers herself a foodie and loves to explore and try out new restaurants. Last but not least, she loves her family, friends and dogs.
Kalia Cabello
Business Development Intern
---
Brooke Panzavecchia
Business Development Intern
---
Lily Jones
Business Development Intern
---
Pamela Torres
Business Development Intern
---
---
Juan Liriano is the Paid Search Specialist here at Next Level Marketing. He loves technology and keeps up with the latest digital trends, as fluid as the industry itself. He considers the measurement capabilities of ads today an amazing opportunity. By using data to find insights about customers and helping businesses grow enables him to fine tune their strategies.
Before joining Next Level, Juan worked independently as a PPC and SEO digital marketing consultant. He is dedicated to all things business and has a Bachelors of Business Management from FAU. This combination of skills and education has given him a synergistic understanding of the digital marketing field. He has created and managed marketing campaigns for many businesses in a variety of industries. Budgets small and large are all the same to him, it's all about success and growth.
When he is not at work, he loves spending time with his family, traveling and playing/watching basketball. He enjoys watching cooking shows and although he is not the best cook, he likes to live vicariously through them.
---
Jessica Courtney is a Paid Advertising Project Manager at Next Level SEM. She received her Bachelors of Business Administration in Marketing and Finance from the University of Miami. She enjoys writing and creating content as well as all things PPC.
In her spare time, she loves traveling, music and fashion.
Elizabetta Von Naumann
PPC Specialist
---
---
Luisa Cornejo is a Business Development Coordinator at Next Level Marketing. She graduated from Florida International University with a Bachelor's Degree in Marketing. She enjoys the responsibility of supporting the growth and development of the company. In her free time, she enjoys drawing, skateboarding, rock climbing, and camping.
SEO | Search Engine
Optimization Team
Alana Millman
Creative Director
---
Alana Millman is the Content Director at Next Level SEM.  From SEO and web development, to brand strategy and design- she helps take businesses to the "next level".  She is a seasoned marketing professional who has experience in both content management and creation.  Alana came on board the Next Level team with one mission in mind: using her diverse skill set to realize the vision of NLM's clients and their brands.
Alana is originally from NYC and has been living in Miami for about a decade. When she is not making SEO magic, Alana enjoys caring for her garden, running her dog Norman, doing yoga, and channeling her inner chef in the kitchen.
---
Zoraida Ramos is a SEO Project Manager at Next Level Marketing. She grew up in Miami where she pursued her Bachelor's Degree in Public Relations, Advertising and Applied Communications from Florida International University. Little did she know, she would find a passion for SEO while also continuing in the public relations field right here at Next Level Marketing.
She is fluent in English and Spanish thanks to growing up in the city of Spanglish. When she's not diving into keyword research and public relations, she enjoys working with youth at her church, or spending time with family, friends, and her Rottweiler. She loves watching movies, trying new food, and singing when no one is listening.
---
Michael Garcia is an SEO Specialist here at Next Level. He was born and raised in Miami, Florida. Michael graduated from Florida International University with a Bachelor's Degree in Advertising and a Master's Degree in Digital Marketing at Full Sail University. Since then, he's been working up the ladder to exert his acquired skills and knowledge in Search Engine Optimization.
---
Vanessa is an SEO Specialist at Next Level Marketing. With over 10 years of experience, she is passionate about SEO and leading clients to their best organic level. With knowledge in SEO, SEM and project management, she is a firm believer in working as a combined digital force to achieve goals. She has excellent problem-solving and analytical thinking skills.
Ashik Bappy
Technical SEO Specialist
---
Ashik Bappy is one of our Technical SEO Specialists at Next Level Marketing. Learning new ways to reach and connect with people has always intrigued Ashik. This led him to become passionate about the World Wide Web and how users search on the Internet.
Ashik has over 9 years in the SEO industry including strategy and technical. He is a seasoned SEO Webmaster with a versatile track record and has a 'never-say-die' curiosity towards the future of online marketing. For the past several years, he has been helping both small and medium enterprises, businesses.
---
Cassandra Alamilla is the Content Manager here at Next Level Marketing. She received her Bachelor of Science in Journalism and Communications from the University of Florida and always had a passion for all things digital. She is always excited by the digital trends and creative methods to engage with an audience.
---
Lauren is a Digital Marketing Coordinator at Next Level Marketing. She received her Bachelors of Science in Business Administration with a focus in Marketing along with a double minor in Business Technology and Finance from the University of Miami. On her free time, she enjoys snowboarding, water skiing, playing tennis and traveling.
---
Kiersta is a Content Editor on the SEO team. She has several years of experience in marketing and loves helping to create the best content for our clients and their messaging. A graduate of the University of Wisconsin-Madison, Kiersta is currently based in Chicago and enjoys taking advantage of all the city has to offer. From theater to museums to exploring all the parks and beaches, there's always something new to experience!
Jesse Neubert
Public Relations Specialist
---
Benjamin Roussey
Junior SEO Specialist
---
Eric Edelman
Content Manager
---
Eric Edelman is the Content Manager at Next Level Marketing. Alongside the Next Level Marketing Content Team, he coordinates with clients to construct eye-catching content to make their digital marketing dreams a reality.
Prior to joining Next Level, Eric has been (and remains) a creative consultant, freelance writer, and professional copywriter. From digital platforms to local print publications, Eric's has crafted published works that stretch the gamut from sportswriting to print advertorials. A Magna Cum Laude graduate of Florida Atlantic University's Multimedia Journalism program, Eric is passionate about communication, history, global affairs, music, sports, and politics. In his spare time, he enjoys weight training, podcasts, long-distance running, martial arts, and occasionally, chipping away at his autobiographical novel.
Jovel Johnson
Senior Editor/Publisher
---
With years of editing, writing, and media production experience, Jovel Johnson has lent her talents and expertise in front and behind the scenes to various mediums and industries, including journalism, film, music, and corporate marketing.
She continues to immerse her talents in her creative endeavors.
---
Kellie Williams joins Next Level Marketing as the Junior Content Manager. Before joining the 
team, Kellie was the Writer, Editor, and Social Media Strategist for Startup.Club, the largest 
'Club' on Clubhouse, and has since been recognized as one of South Florida's most 'influential 
creatives, entrepreneurs, and community leaders' by Voyage MIA Magazine. ​
Kellie completed a Masters in Magazine Journalism at Cardiff University, one of the world's 
leading schools of journalism, and was awarded a Merit award upon graduation. Kellie is a UK 
native but resides in South Florida for its creative, fun nature and spectacular climate.​
WEB | Web Design &
Development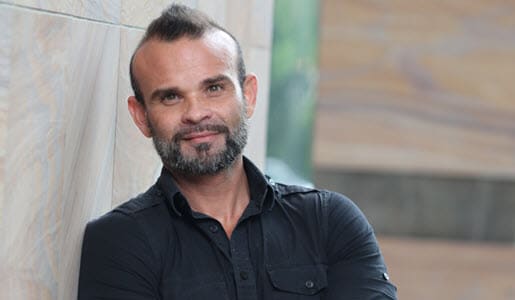 Joseph Pagan
Director of Graphic & Web Design
---
Joseph Pagan is a media arts specialist focusing on website design and development. With over 16 years experience Joseph Pagan specializes in Website Design, HTML, CSS, App Design, Graphic Design, Branding and also Product Design/Manufacturing.
He has designed websites for major brand companies like Sugar Factory, Hontus, Mia Toro, Cafe Iguana, Planet Traveler USA and many more.
He has a Bachelor's degree in Media Arts and Animation from the Art Institute of Ft. Lauderdale. He has worked with many companies to build and elevate a strong brand presence through Logo Design, Website design, Social media advertisements, Video, and Magazine Advertisements.
His most recent project Space Case 1 (SC 1) has gained recognition from many media sources like Forbes, CNN and the New York Times for being technologically ahead of the industry.
---
Vikas is an experienced web developer focused in the digital marketing industry for over 5 years. He has a Bachelor's of Science degree in Computer Science from California State University, Northridge. Technologies he specializes in are: WordPress, PHP, jQuery, JavaScript, HTML (accessibility focused), CSS3, and React. His motto is leave the world a better place than you found it. In his spare time, Vikas likes to go take a hike in the mountains, drive along the coast and socialize with friends and family.
---
Reysol Grant is an experienced UX/UI designer with over 19 years of media arts and product development. He attended the Art Institute of Fort Lauderdale for his Bachelor's Degree in Media Arts & Animation, in which he designed toys, home décor, holiday décor, clothing lines, and digital products. Reysol is a certified UX/UI designer who was mentored by designers in major tech companies in the field. He looks at every experience as an adventure, learning, creating, and designing for a better tomorrow.
---
Anicia is a Digital Marketing Coordinator at Next Level Marketing. Inspired by everything digital she is looking to pursue and master helping clients reach their goals. She is currently working on her Bachelor's Degree for Graphic Design and intends to use those skills to assist clients in their front end development. Outside of work you can find her playing with all 4 of her dogs. You may even be able to spot her snapping pics in Miami for her personal projects.
Alvin Singh
Frontend Developer
---
Raja Bhagat
PHP/CI Developer
---
Aaron Sharma
Website Developer
---
Maria Chauhan
PHP Developer
---