Business Development & Operations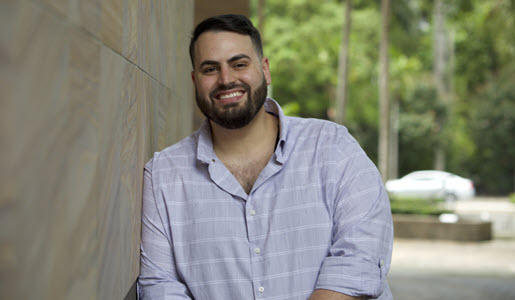 ---
Amir is the Director of Paid Advertising here at Next Level Marketing. His specialty is definitely paid advertising on Google and other platforms, but he also has many years worth of experience working with organic search and SEO as well. He has developed and executed paid advertising campaigns for various types of business types and verticals, but his goal for all of his clients remains the same – how do they measure success?
While at FIU, he obtained a Master's of Science in Management Information Systems in order to better understand all digital facets of an agency. He also has a Bachelor's of Science in Biology, and even attended medical school for a few months, but considering that he built paid campaigns for clients in order to help pay for school, it looks like he found his calling.
He's a techy with a personality, a movie buff, and in his own words, "music is my everything," so feel free to start a conversation with him on any of these topics.
---
Devyn Woolsey is a Paid Advertising Specialist at Next Level Marketing. She has bachelors in political science and marketing and a masters in international business from UF (go gators!). She loves all things content, social media, and baking!
---
When it comes to marketing - it starts with yourself! Nick, our PPC Specialist from Arizona lives by this. What that means is from client relations & customer service to custom PPC strategy, Nick has your company in his best interest and at the forefront of his mind, constantly keeping a close eye on your KPI's, your growth potential, and ultimately your success. When he's not mastering PPC accounts you can usually find him mastering a new game or playing with his two puppies.
---
Juan Liriano is the Paid Search Specialist here at Next Level Marketing. He loves technology and keeps up with the latest digital trends, as fluid as the industry itself. He considers the measurement capabilities of ads today an amazing opportunity. By using data to find insights about customers and helping businesses grow enables him to fine tune their strategies.
Before joining Next Level, Juan worked independently as a PPC and SEO digital marketing consultant. He is dedicated to all things business and has a Bachelors of Business Management from FAU. This combination of skills and education has given him a synergistic understanding of the digital marketing field. He has created and managed marketing campaigns for many businesses in a variety of industries. Budgets small and large are all the same to him, it's all about success and growth.
When he is not at work, he loves spending time with his family, traveling and playing/watching basketball. He enjoys watching cooking shows and although he is not the best cook, he likes to live vicariously through them.
Vlad Nechyporuk
PPC Strategist
---
Calvin Stovall
PPC Content Strategist
---
Andrew Cole
PPC Content Strategist
---
SEO | Search Engine
Optimization Team
---
Cristina is a hands-on strategist with over 10 years of optimization experience. She has been responsible for growing traffic and audiences, and optimizing the online experience for clients in all verticals and of all sizes. Certified in Advanced English at Cambridge University, Cristina has a knack for written expression and loves to debate the difference between SEO and SEM.
Alana Millman
Content Director
---
Alana Millman is the Content Director at Next Level SEM.  From SEO and web development, to brand strategy and design- she helps take businesses to the "next level".  She is a seasoned marketing professional who has experience in both content management and creation.  Alana came on board the Next Level team with one mission in mind: using her diverse skill set to realize the vision of NLM's clients and their brands.
Alana is originally from NYC and has been living in Miami for about a decade. When she is not making SEO magic, Alana enjoys caring for her garden, running her dog Norman, doing yoga, and channeling her inner chef in the kitchen.
---
Zoraida Ramos is a SEO Project Manager at Next Level Marketing. She grew up in Miami where she pursued her Bachelor's Degree in Public Relations, Advertising and Applied Communications from Florida International University. Little did she know, she would find a passion for SEO while also continuing in the public relations field right here at Next Level Marketing.
She is fluent in English and Spanish thanks to growing up in the city of Spanglish. When she's not diving into keyword research and public relations, she enjoys working with youth at her church, or spending time with family, friends, and her Rottweiler. She loves watching movies, trying new food, and singing when no one is listening.
---
Michael Garcia is an SEO Specialist here at Next Level. He was born and raised in Miami, Florida. Over time, Michael graduated from Florida International University with a Bachelor's Degree in Advertising. Since then, he's been working up the ladder to exert his passion for Advertising and Digital Marketing.
Having various experiences in PPC, SEO, Social Media and Video, Michael joined Next Level to concentrate on the ins and outs of SEO in order to become a formidable and specialized marketer to our team.
---
Vanessa is an SEO Specialist at Next Level Marketing. With over 10 years of experience, she is passionate about SEO and leading clients to their best organic level. With knowledge in SEO, SEM and project management, she is a firm believer in working as a combined digital force to achieve goals. She has excellent problem-solving and analytical thinking skills.
---
Cassandra Alamilla is the Content Manager here at Next Level Marketing. She received her Bachelor of Science in Journalism and Communications from the University of Florida and always had a passion for all things digital. She is always excited by the digital trends and creative methods to engage with an audience.
In her free time, Cassandra enjoys running, traveling, watching soccer games, and reading comic books.
---
James Cox is a SEO Content Manager with Next Level Marketing. He has over 15 years of experience in copywriting, marketing strategy, content creation and client management. James was born and raised in Fort Lauderdale and has worked in a variety of industries over the years. He currently writes for several online publications and loves the process of creating content in all shapes and sizes that generate a reaction from the audience. In his free time he likes to go fishing in Key West or work on his book that will hopefully be done this century.
Ashik Bappy
Technical SEO Specialist
---
Ashik Bappy is one of our Technical SEO Specialists at Next Level Marketing. Learning new ways to reach and connect with people has always intrigued Ashik. This led him to become passionate about the World Wide Web and how users search on the Internet.
Ashik has over 9 years in the SEO industry including strategy and technical. He is a seasoned SEO Webmaster with a versatile track record and has a 'never-say-die' curiosity towards the future of online marketing. For the past several years, he has been helping both small and medium enterprises, businesses.
Lisinda Laude
SEO Strategy Specialist
---
Lisinda is a highly driven and result-orientated individual with a true passion for SEO from over 6 years of experience. She has also expanded into Social and UX over the past 3 years as she is a firm believer in leveraging the power of SEO, UX, and social media as a combined digital force. With experience in various industries for local and international brands alike, she is a strong force in the SEO department. She has excellent problem-solving and analytical thinking skills.
Prior to entering the digital marketing space, Lisinda practiced Financial Accountancy for 9 years, with a NQF6 Diploma. She has since achieved a Diploma in Marketing Management.
Jesse Neubert
Public Relations Specialist
---
Karen Dadia
Online Reputation Management Specialist
---
John Goodhue
SEO Content Writer
---
Benjamin Roussey
Junior SEO Specialist
---
Joseph Macolino
SEO Content Writer
---
Rachael Verret
Website On-Site Content Writer
---
Jim Vassallo
Website On-Site Content Writer
---
Eric Edelman
Content Manager
---
Eric Edelman is the Content Manager at Next Level Marketing. Alongside the Next Level Marketing Content Team, he coordinates with clients to construct eye-catching content to make their digital marketing dreams a reality.
Prior to joining Next Level, Eric has been (and remains) a creative consultant, freelance writer, and professional copywriter. From digital platforms to local print publications, Eric's has crafted published works that stretch the gamut from sportswriting to print advertorials. A Magna Cum Laude graduate of Florida Atlantic University's Multimedia Journalism program, Eric is passionate about communication, history, global affairs, music, sports, and politics. In his spare time, he enjoys weight training, podcasts, long-distance running, martial arts, and occasionally, chipping away at his autobiographical novel.
Jovel Johnson
Senior Editor/Publisher
---
With years of editing, writing, and media production experience, Jovel Johnson has lent her talents and expertise in front and behind the scenes to various mediums and industries, including journalism, film, music, and corporate marketing.
She continues to immerse her talents in her creative endeavors.
WEB | Web Design &
Development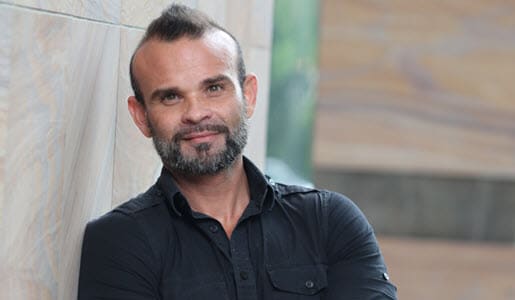 Joseph Pagan
Director of Web Design and Development
---
Joseph Pagan is a media arts specialist focusing on website design and development. With over 16 years experience Joseph Pagan specializes in Website Design, HTML, CSS, App Design, Graphic Design, Branding and also Product Design/Manufacturing.
He has designed websites for major brand companies like Sugar Factory, Hontus, Mia Toro, Cafe Iguana, Planet Traveler USA and many more.
He has a Bachelor's degree in Media Arts and Animation from the Art Institute of Ft. Lauderdale. He has worked with many companies to build and elevate a strong brand presence through Logo Design, Website design, Social media advertisements, Video, and Magazine Advertisements.
His most recent project Space Case 1 (SC 1) has gained recognition from many media sources like Forbes, CNN and the New York Times for being technologically ahead of the industry.
---
Reysol Grant is an experienced UX/UI designer with over 19 years of media arts and product development. He attended the Art Institute of Fort Lauderdale for his Bachelor's Degree in Media Arts & Animation, in which he designed toys, home décor, holiday décor, clothing lines, and digital products. Reysol is a certified UX/UI designer who was mentored by designers in major tech companies in the field. He looks at every experience as an adventure, learning, creating, and designing for a better tomorrow.
---
For nearly two decades, Wendi has been helping clients create the right marketing message, integrating it into everything they do, and effectively communicating it to their target audiences online. Specializing in web design and development, Wendi has been developing computer based training and new media projects since 2000. Her background in photography, video and print has led her to a number of opportunities in the technology field including web design, development and web based training.
Her experience includes both national and global brands, and crosses over diverse business segments. In every one of these situations, her clients have turned to her because of her battle-hardened experience and relentless desire to generate results. In her spare time she enjoys fishing, gardening and walking her dog Banjo.
---
My name is Chris Cardullo and I was born and raised in South Florida. I graduated from the University of North Florida with a Bachelor of Arts in Psychology. I'm a Junior UX/UI Architect at Next Level Marketing. I'm passionate about design and development, and an enthusiast for innovative, user-friendly technology.
In my free time, I enjoy playing chess, watching Marvel movies, and weightlifting.
---
Coming from a family where visual precision was an art practiced with quality, Ilyess Oueslati embarked in the field of web design while preparing for his degree in computer science and multimedia. This was accompanied by the achievement of graphics and web projects dedicated to the professional field.
The investment of his skills is focusing primarily on the issuance of new Web/Mobile design concepts and ideas.
One of the most important goals is to create web and mobile design easier for users and attractive enough to appeal to the audience. For Ilyess, his day is not complete until he finds or makes a new trend chart to apply to his projects and meet customer expectations in South Florida.
---
Hrayr Mirzoyan is an experienced software engineer, solutions architect, and coder with a UI/UX background. He is an Ai & ML enthusiast and is always immersing himself in new up-and-coming technologies. An experienced digital problem solver, Hrayar adds tremendous value to the Next Level team.
Ben Horowitz
Senior Website Development Manager
---
Ben leads the web and mobile development team at Next Level Marketing. He specializes in server administration, Web Apps (Shopify, Magento, Joomla, WordPress, Node js, Angular js, React js), and Mobile Apps for Android and iOS phones, Android TV, Smart Watches. In his long tech career he has delivered thousands of world class web and mobile apps. From technical, design, user or client perspective — he's there for you, fully aware of the context of a project.
Ben has a Master's Degree in Computer Applications. In his free time, he loves playing soccer with his kids.
Alvin Singh
Frontend Developer
---
Raja Bhagat
PHP/CI Developer
---
Aaron Sharma
Website Developer
---
Maria Chauhan
PHP Developer
---
---
C.T. is a graduate of Penn State University! WE ARE! As a self-proclaimed nerd and fitness junky, C.T. has lost over 80 lbs and has starred on such shows like the Daily Burn. C.T. is certified in everything digital including HubSpot and Google and has a spent many years developing holistic marketing strategy focusing on social media, SEO, SEM, influencers and branding.
C.T. is a certified kickboxing instructor, softball player, kickball player and beach goer. Dog daddy to his German Shephard mix, Everett, you can always find them cruising together on the beautiful days. C.T. is an avid house music and EDM fan, going to concerts all over the country with his P.L.U.R. fam.
---
Ashlyn is a creative professional with a diverse industry background working in Integrated Communication. She has experience developing strategic campaigns, organizing special events, cultivating influencer relationships, creating content for social media, managing strategic social media plans, designing graphics using photoshop, and telling compelling content-driven stories.
Ashlyn graduated from the University of Houston with a Bachelor of Arts in Integrated Communication. She also received the Corporate Entrepreneurship Certificate from the C.T. Bauer College of Business' Wolff Center for Entrepreneurship.
In her free time, Ashlyn enjoys photography, blogging, and making YouTube videos. She has a super cute Maltese named Hunter. They love going on adventures together!
---
Isaiah is a dedicated and passionate marketer. As an ex-college football player, he brings the same intensity from the field to his marketing plans. He has years of experience working with clients to increase their returns on Facebook and Google. Creating a strong social media presence and growing the clients' business is his goal.
---
Jejoshua ("Joshua") Senatus is a young Haitian-American pioneer, Marketer, and community educator. Born in port-au-prince and raised in Miami, FL. From a very young age, Joshua Senatus has pursued Entrepreneurship, opening his first Food Delivery business in 2014 and starting his own Online Clothing Store in 2016. Joshua has created his online business in marketing from the ground up. He has  raised his three marketing companies and two international marketing companies from the ground up. He's  marketed for Joel Osteen, Fae, Bose, Revolve, and more.
He has the privilege of helping build marketing projects  from online stores to even churches. He is fluent in English, French and Haitian-Creole, and is experienced in the  areas of Public Speaking, Marketing, Organic & Paid Traffic, and Entrepreneurship. Through his business,  writings, and community involvement, Josh seeks to empower individuals to embrace their worth, value,  and lead a  purpose-driven life. He is a distinguished Florida International University graduate with a Bachelors in Business  Administration. Josh serves as a mentor and liaison for the 5000 Role Models of Excellence Project and is the Vice  President of Marketing for the Miami Gardens Chamber of commerce.
Over the past five years, Mr. Senatus has acquired knowledge and experience in the areas of Public  Speaking, Servant Leadership, and Entrepreneurship, and has devoted his time to educating his peers and the  younger generation on these matters. Joshua has  received multiple awards for his proficiency in Marketing, Presentation and Leadership, and continues to reach new heights.
---
Elisa's passion for blogging and posting on social media is what drives her to be a Social Media Specialist. Over the years, she has gained experience in various aspects of digital marketing, but has focused most of her attention on the content creation portion. By working at Next Level Marketing, she hopes to build a brand name and strong online presence for clients.
Alejandro Vasquez
Junior Social Media Content Writer
---